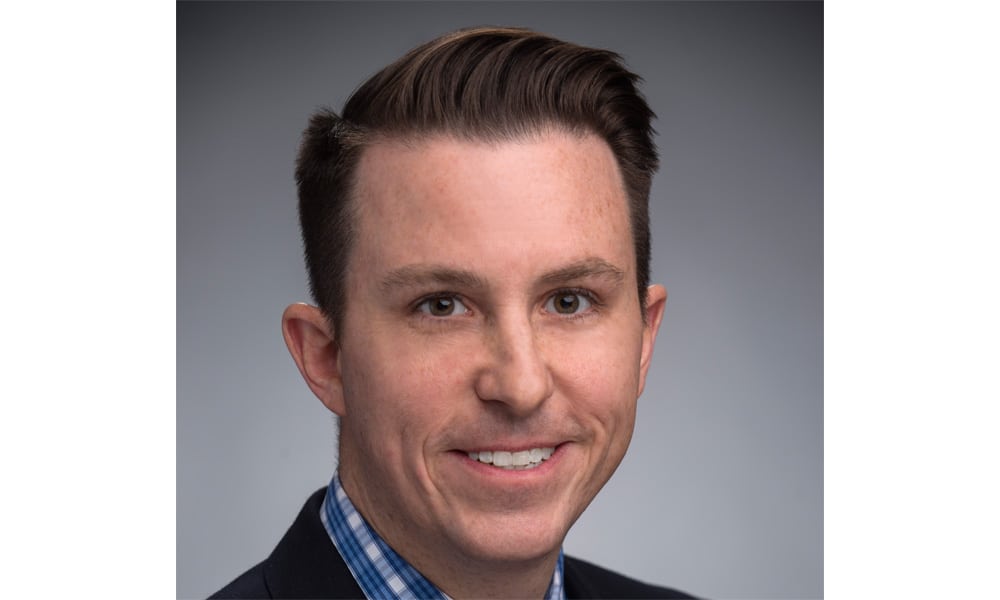 Cedric Foster
Cedric Foster was upped to svp of brand marketing, digital and fan engagement strategy for Spike TV. He'll help formulate the brand strategy for on-air, off-channel and digital media at the network. Foster's last position at the network was gm of Spike's digital business, which entailed oversight of digital branding, programming and creative of Spike Digital Entertainment. He joined the network in 2006, and prior to that he was a producer at MTV on shows and specials including "The MTV Video Music Awards," "MTV Spring Break," and the "MTV Super Bowl Halftime Show." Foster came to MTV in 2000 as a freelance production assistant and began his career as associate marketing manager at Sports Illustrated. Cedric tells us he likes spending time with his family, cooking and good wine, playing golf, traveling to new places and running.
Ed Erhardt and Justin Connolly
On the heels of ESPN veterans Sean Bratches and David Preschlack announcing their immanent departure from the network at year's end, Ed Erhardt and Justin Connolly were promoted this week. Erhardt is president, global sales & marketing, a role that now includes consumer marketing, research, and ad sales business operations. He'll lead the sales team and will also develop the insights-driven marketing and data organization supporting ad sales. Erhardt has worked at ESPN for 16 years, where he established an integrated sales organization across platforms, among other accomplishments. He was vp and group publisher of Advertising Age before that. Ed tells us he's a fan of "all things live"—the theatre, music (especially jazz) and, of course, sports. His favorite team? He roots for Nielsen and close games.
Also promoted at the company: Justin Connolly is now evp, Disney & ESPN affiliate sales and marketing. He's responsible for domestic distribution and affiliate marketing for Disney and ESPN Media Networks. Connolly previously served as svp of college networks, including SEC Network. Before that, he spent a decade in affiliate sales and marketing for Disney and ESPN Media Networks, with his last post being svp of national accounts. Connolly worked in the corporate finance group at The Walt Disney Company's corporate treasury department prior to joining ESPN. Justin tells us he coaches his daughter's basketball team and loves reading books with his kids. He's a diehard fan of the Red Sox, Patriots and SEC football, and he also enjoys skiing, movies and autobiographies.
Michael J. Cavanagh
Comcast tapped Michael Cavanagh as senior evp and CFO. He's set to join the company early this summer. Meanwhile, current CFO Michael Angelakis is in the process of launching a $4 billion investment firm backed by Comcast that will focus on investing in and operating growth-oriented companies domestically and abroad. Angelakis will serve in a senior advisor capacity to Comcast and assist Cavanagh with the transition, after which he'll become CEO of the new company. Cavanagh comes from global asset management company The Carlyle Group, where he was co-president and co-chief operating officer in New York. He also spent a decade as a member of JPMorgan Chase & Co.'s operating committee and served as CFO for almost six years, as well as co-CEO of its corporate & investment bank and CEO of its treasury and securities services business. Other roles include CEO and COO of middle market banking for Bank One, as well as treasurer and head of strategy at the company. Prior to that, he was CFO of Citigroup's consumer group for Europe, Middle East, and Africa.
Derek Herider and Jeff Votaw
Comcast has appointed two new area vps for territories in Northern California. Derek Herider will lead the Northeast Bay section of San Francisco and Jeff Votaw will head up the Sacramento Valley. Herider is responsible for operations in the East Bay and North Bay of San Francisco, Eureka and Fort Bragg. A 15-year veteran of Comcast, Herider last served as director of process management and customer experience for Comcast's West Division out of Denver, and he also spent 14 years in technical operations. He assumes the role from Paul Gibson, who left the company earlier this year. Derek tells us he has three teenage daughters: Kaetlyn, 18; Lauren, 14; and Megan, 13. He spends a lot of time traveling around the U.S. with them. "Our favorite spot is Universal Studios Orlando during fall break for Halloween Horror nights," he says. He's also an enthusiastic golfer and is excited to play some of the courses around the Bay. Derek is also looking forward to taking sailing lessons and would like to become a big brother in the East Bay. Other activities include snowboarding, though he doesn't make it up to the mountain as much as he used to, and he's currently putting together applications to pursue his PHD in organizational leadership.
As area vp of the Sacramento Valley, Votaw will oversee nearly 600 employees and operations in Sacramento, Stockton, Modesto, Chico, Oroville, Grass Valley, Marysville and Yuba City. His last post was Comcast's area vp for the South Valley and North Santa Barbara County. He slides into the role after B.J. Daisey left to Comcast's headquarters in Philadelphia. Votaw has worked for Comcast for 16 years, holding operations roles in Seattle; Puyallup, WA; Kent, WA; San Rafael, CA and Fremont, CA. Jeff says he loves to camp and boat with his family (check out a special Diversion feature on him here). He also cruises the countryside on a Harley Davidson with his wife—and she's got her own bike, too. "We take weekend trips together a few times a year and try to take a week-long trip at least once a year."
Sharoan R. Harris
Fuse and NUVOtv parent company Fuse Media, Inc., has promoted Sharoan Harris to svp of pricing and planning, up from the vp role. Her duties include oversight of sales planning and analysis and commercial operations. Before joining Fuse she was director of pricing and planning for MTV Networks. She also did a stint at NBC Universal Television Networks, serving as director of pricing and planning. Sharoan is an adventure magnet, "whether it be climbing a mountain in Switzerland, zip lining in the jungles of Costa Rica or swimming in the Mediterranean sea in Israel," she says. "I also love rock and roll and will always have a soft spot in my heart for the Grateful Dead."
Connie Saterson
Rights and contract management company FilmTrack Inc., has hired Connie Saterson as sales director of enterprise accounts. Arriving from Salesforce.com, he'll play a key role in sales strategy and operations for the company, whose services include cloud-based solutions to monetize intellectual property. Saterson has worked for companies providing global enterprise software and SaaS solutions for 25 years. He was last senior strategic account manager at Salesforce, and before that he worked on enterprise accounts at Oracle for nearly 10 years. Connie shared his interests with us, and let's just say took the C-level theme and ran with it. Take it from him: "Professionally, I have excelled at creating relationships and profitable business with the C-Level executives at some of the world's largest companies (or media and entertainment companies, if you want to be industry specific). And I believe that the best solutions for these companies are holistic and involve stakeholders both above C-level at the board of directors, and below C-level with the other executives who guide that company's success. Personally, my hobbies involve that same C-Level orientation, spelled differently of course. From skiing, at well above Sea-Level, to scuba diving, at well below Sea-Level, and everything in between. My most passionate hobby is sailing (right at Sea-Level) and I have frequently sailed to Catalina Island as a favorite destination some 30 miles off of the Southern California coast."