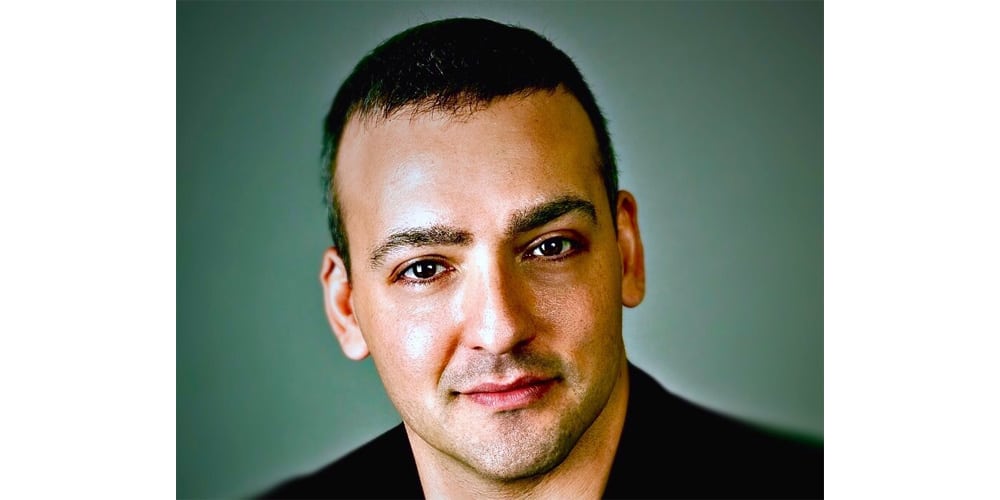 Chachi Senior
Chachi Senior was tapped as svp, original series for Spike TV. He's responsible for all non-scripted development as well as overseeing the department's day-to-day activities. His last post was CEO of entertainment production company Ardaban, which produces content alongside Shine America and is distributed by Shine International. He's an Emmy Award-winning executive producer, with shows such as "Chopped," "Momentum," "Randy Jackson presents Lovesong," "Winsanity" and "No Kitchen Required" under his belt. He also served as co-president of IAC's production house Notional, spent three years at City Lights Media building out its television and digital departments, and worked at both First Motionless Pictures and AMC Networks. Chachi tells us he loves working with his hands. "My first house was a dump that I completely gutted and rebuilt. It took three years," he says. He's currently planting a rooftop garden with his daughters which includes kale, spinach, brussel sprouts, beets, tomatoes, chili peppers and herbs that they will cook with. "I'm trying to teach them a sustainable lifestyle so they can take care of themselves when we run out of water," he says.
Michael Galante
Fox-owned regional sports net company Home Team Sports has appointed Michael Galante as vp, creative partnerships. In this role he'll lead creative strategy for client and agency partnerships. He comes from the NBA's Global Marketing Partnerships group, where he worked on promotional marketing to secure sponsors for the new business team and managed the NBA's marketing solutions team. He also worked in the creative works department at ESPN for seven years, which served as the network's internal creative agency. Michael tells us he recently moved to New Jersey and is still adjusting to not living in New York City. He has yet to find a go-to restaurant in Union County, but is happily accepting all recommendations. Michael has a five-year-old son and a five-month-old daughter, so sleep is at a premium these days. He spends most of his time on the weekends with his wife Dana and one of the kids. "Sometimes we play man-to-man defense, sometimes zone," he says. His son is getting into hockey, soccer and tee-ball, so the weekends are filling up fast—and he loves it.
Tim Hamilton
Creative agency and content development company 2C Creative & Content has named Tim Hamilton svp, development. He began his production career at 2C and is now returning to expand the company's unscripted slate. Hamilton's last post was vice president of development at Tremendous! Entertainment in Los Angeles where he launched the West Coast Development and Production office and oversaw domestic and international television projects. Shows include "Ghost Asylum" for Destination America, "Angels Among Us" for TLC, "Off Pitch" for VH1, and many more. Before Tremendous, Hamilton worked in the development team at 495 Productions and Disney. In fact, Tim is a collector of Disney memorabilia and considers it an honor every time a network executive refers to him as "Mr. Disney." More fun facts about Tim: He won his first grade spelling bee with the word "leprechaun." He has a hairless Sphynx cat named "Tosey." "I got her with Kat Von D when I was producing 'LA INK,'" he says. He loves Ralph's Italian Ice in Staten Island, going to new theme parks, and creating shows that his mom and dad enjoy watching. He also likes creating shows that leave them saying, "Why?"
Courtney Thomasma
Courtney Thomasma is now vp of research at BBC America. Her responsibilities include creating research strategies to drive network growth, brand positioning and multi-platform viewing. Her last post was director, research at SundanceTV.
Before SundanceTV, she was director of client solutions at Nielsen. She begin in research at Sony Pictures Entertainment. We learned that Courtney is a fan of travel and has been fortunate to live and work in five different cities over her career: New York, LA, Chicago, Tampa, and Auckland, New Zealand. A Detroit native and devoted Detroit sports fan, she loves listening to Frank Sinatra and the Rat Pack, watching and re-watching "Twin Peaks," reading, wine tasting, and walking the streets of New York City.
Michael Cagnazzi
Over at AMC Networks, Michael Cagnazzi was upped to svp, digital product development from the vp role. He's charged with leading the strategy and management of AMC Networks' digital properties, oversight of technologies that assist with the company's planning and operations, and development of emerging technologies. He joined the company, then known as Rainbow Media, as a senior developer in 2001. He also worked as a lead developer at InternetCash.com and started as a web developer at Cablevision. Michael tells us that his parents never subscribed to cable television until after he left for college. More fun facts: He once held an auctioneer's license, and he still has a post-it note in his desk that someone gave him on his very first day at Rainbow Media in 2001. For fun, Michael plays ice hockey at Chelsea Piers and in Central Park. He also plays tennis, and taught the sport for seven years during and after college. Lastly, he's great at making mix tapes.