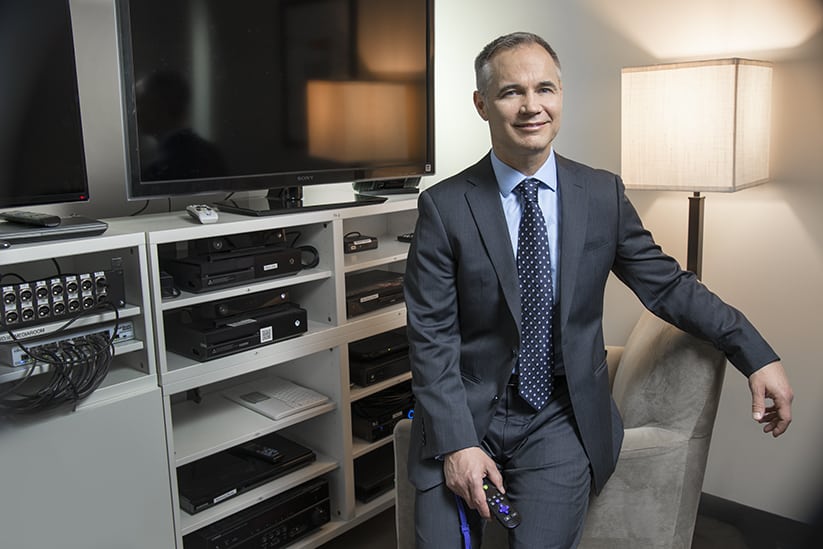 Jason Wyrick
Jason Wyrick was upped to vp of digital platforms for Starz. His responsibilities include overseeing a team of 50+ developers, creators and business analysts as well as managing technical aspects of digital platforms facing consumers. He joined the company in 2005 and most recently served in the role of senior director of digital platforms. Pre-Starz, Wyrick worked in management and engineering at Fortune 500 companies and startups. Jason likes wakeboarding, snowboarding and mountain biking, and loves to spend time with family and friends in Colorado's outdoors. This summer his personal goal is to land the wakeboarding trick known as a "half cab double back roll."
Nick Gilhool
Discovery Channel has hired Nick Gilhool as vp of casting. He joins the network officially on April 6 and will be based in Los Angeles. He comes from Brownstone Entertainment where he served as svp of development and new series sold to ABC, Oxygen, TLC, LMN, MTV, VH1 and others fell under his purview. Before that, Gilhool was svp of casting at the production company Magical Elves for six years. He also was supervising casting producer at Shed Media (formerly Ricochet TV) and development consultant for Intermedia Films. Nick tells us he's originally from Philly, but his current spot in Echo Park, Los Angeles, places him quite close to Dodger Stadium. The location and his favorite pastime—spending time with his two boys Milo and Benno—have turned him into a huge Dodger fan. The trio's favorite player is outfielder Yasiel Puig.
Jeff Huppertz
On Demand TV Software company Espial has tapped Jeffrey Huppertz as vice president of marketing and business development. He will create strategic partnerships, develop key customer relationships and drive international marketing and business development. Huppertz is no stranger to cable: In 2011 he was named a Cable TV Pioneer. His last post was svp, business and corporate development at SeaWell Networks, where he was instrumental in the company's acquisition by Arris. Other roles include CEO at cable TV equipment manufacturer RL Drake, vp for North American markets at OpenTV, director of business development and strategy in Motorola's broadband communications sector, and director of subscriber video systems at Scientific-Atlanta (now part of Cisco). Jeff is a wine enthusiast, we're told. As such, he likes to combine vacations with visits to local wineries. Jeff also practices "paying it forward" by volunteering in community organizations. For the past 10 years, he's served on the board of Bridge Communities, one of Chicago's largest non-profits helping homeless families, and has had gigs as PTA vice president, girls softball team coach and cub scout den leader.
David Jaye and Maureen Marshall
The Weather Company has appointed David Jaye CMO and promoted Maureen Marshall to vp of communications. Jaye comes from Google, where he served as head of creative agency client development. He's also held senior digital marketing roles at FCB, Digitas, Wunderman Interactive and OgilvyOne Worldwide. David tells us he's not only serious about marketing at work. He and his Swedish-born wife created and launched the burrito business "Lagom Burrito" in the middle of Sweden. After running if for three years they sold it for a multiplier. The duo has lived in many a foreign country, in cities like London, Sweden, Boston, Paris, San Francisco, and now, Atlanta.
Marshall joined The Weather Company in 2011. In her new role, she'll continue to work on trade and consumer communications while adding internal communications to the mix. She held roles at Turner Broadcasting, Warner Bros., Disney/ABC Cable Networks and E! Networks before taking the role of director of communications at Weather. Maureen tells us she has wanted to work in TV every since watching "The Brady Bunch." After graduating from college she moved to LA with the single goal of working at E! What inspired her? The show "Talk Soup," because it looked like they had so much fun on set, she says. Like many, Maureen is already in mourning over Jon Stewart leaving "The Daily Show" and the impending end of "Mad Men," but it's less TV for her these days thanks to her most recent production: her 5-month-old son Henry.