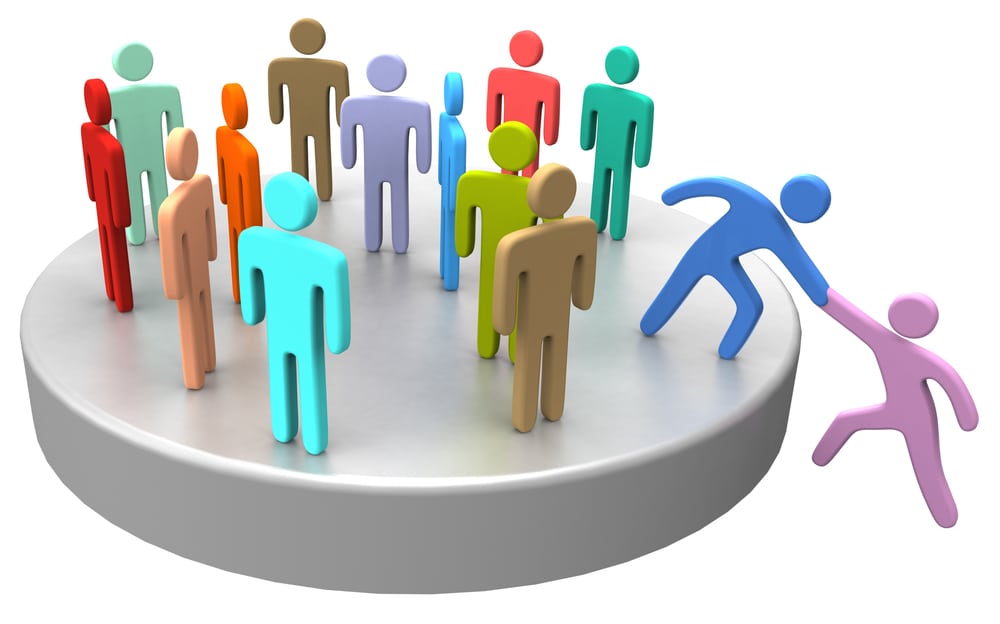 Scott Skurnick
Scott Skurnick was appointed vice president of digital acquisition for DISH Network. His last post was divisional vp of customer acquisition at Sears Holdings, where he had oversight of paid search, SEO, datafeeds, affiliates and retargeting for the company's websites. Before that, he was the executive director for seven years at automotive publisher Edmunds.com. He also worked at Circuitcity.com and Officemax.com and spent eight years at Jose Cuervo and Allied Domecq in Mexico City. As a result, Scott tells us, he is fluent in Spanish. He's lived in seven different states with his wife and is a passionate fan of the Green Bay Packers, Wisconsin Badgers and Chicago Blackhawks. "My favorite sports pastime, though, is rooting on my girls as they compete in tennis, gymnastics and basketball," he says.
Arthur R. Block
Comcast announced promotions of its senior leadership this week. Arthur R. Block was named evp, general counsel and secretary of Comcast Corporation. His last role was svp, general counsel and secretary. He reports to Comcast's evp David Cohen. Block has spent 26 years at the company and has been the top in-house attorney for mergers, acquisitions and financings. Before Comcast, he was a partner in the corporate department of the Philadelphia law firm Wolf Block. He then joined Comcast as in-house counsel in 1989.
D'Arcy F. Rudnay
In other Comcast news, chief communications officer D'Arcy F. Rudnay was upped to evp of Comcast Corporation. She's the first woman in company history to become a corporate evp. Rudnay will now report to both chairman and CEO Brian Roberts and evp David Cohen. Before joining Comcast, she spent about a decade in the financial services industry. She was vp of corporate communications and media relations at Lincoln Financial Group; vp of communications and corporate identity at Advanta Corporation; and she worked in communications for The Pew Charitable Trusts and for strategic communications firms in Washington, D.C. D'Arcy loves reading and traveling, she tells us, and she especially enjoys spending time with her husband, daughters and new granddaughter.
Christine Black
Christine Black has been upped to svp, communications and events for BBC Worldwide North America. Her duties include shaping communications and events strategy for BBC Worldwide in the U.S. and Canada, as well as oversight of initiatives for BBC.com, BBC Worldwide Productions, sales and co-productions, licensing and consumer products business divisions and corporate communications. Black came to the company as director, public relations for BBC America in 2004. She was promoted to vp, communications, BBC Worldwide in 2007. Other roles she's held include publicity manager for SCIFI.com and USA Network and live event producer for Bounce Event Marketing and U.S. Concepts.
Christine loves to travel and has lived and taught English in Japan. She might also be found trying out the latest culinary trends in her own kitchen. If she wasn't working in communications, Christine might be an opera singer or a location scout for film and television. She lives in Brooklyn with her husband and their dog, Lucy.
Sarah Poage and David Hale
Independent production company 44 Blue Productions has elevated Sarah Poage to evp, up from the svp role, and David Hale to svp from vp of programming. The move reflects the company's growing production slate. Poage has been at the company for 13 years, holding roles ranging from engineer-in-charge to SVP. Sarah spent her middle school years living in Paris and learned to ski in Switzerland, we learned. She loves tennis and plays weekly. She hopes to inspire her daughter to break the glass ceiling of the business world and be a leader in the industry. And as a talented linguist, Sarah is still fluent in French and can say "there's no money in the budget for that" in seven languages.
Hale has worked at 44 Blue for 17 years in nearly every department, playing a role in development and execution of every series produced by the company. A Denver native, David is a Rocky Mountain boy at heart, a skier and Broncos season ticket holder. He has traveled to six continents, but is still looking for project that will take him to Antarctica. He plays three instruments: piano, guitar and saxophone.