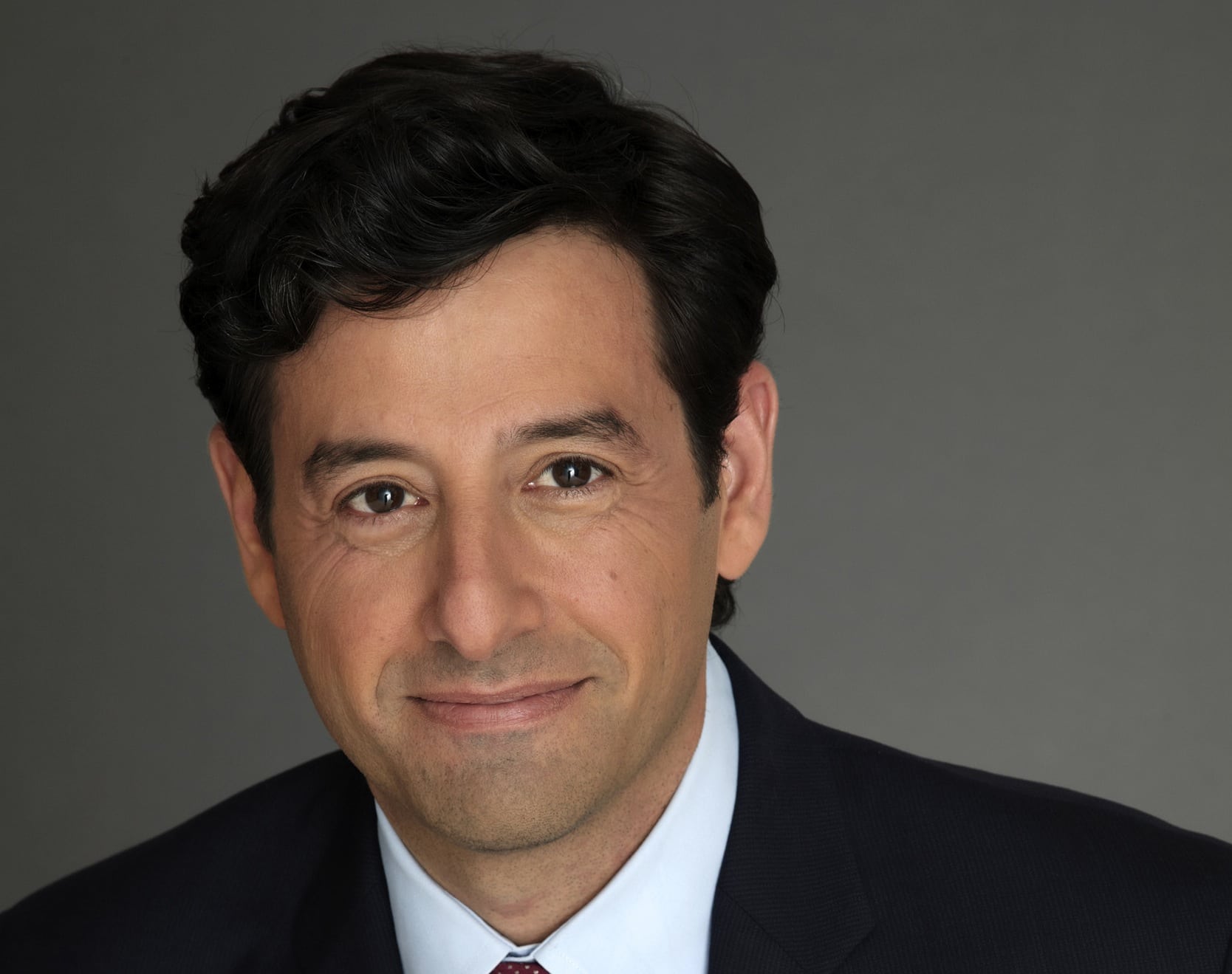 Robert Sharenow
Robert Sharenow has added A&E to his purview, and now serves as evp and gm of A&E and Lifetime. He had been evp and gm of Lifetime since June 2013. Added to his responsibilities is the oversight of content creation, brand development and marketing both the two networks. Sharenow came to Lifetime in March 2011 and served as evp of programming. Shows like "Devious Maids," "Project Runway" and "Dance Moms" are a few of the hits he's developed. Previously, he was svp of non-fiction and alternative programming at A&E and he also produced programming for History. Rob is an accomplished novelist as well as an executive. His first novel, My Mother the Cheerleader, earned numerous accolades, including "Best Books of the Year" by the American Library Association, School Library Journal and the New York Public Library. And then there is his second novel, The Berlin Boxing Club, which won the Sydney Taylor Book Award and was a finalist for the Walden Award. He's already in the midst of his third, The Girl in the Torch, to be published by Harper Collins' young adult division in May. We also learned that Rob's cousin Hilly Kristal owned the legendary punk rock club, CBGB. He spent many wonderful nights there as a boy losing his hearing.
Jon Steinlauf
Scripps Networks Interactive has upped Jon Steinlauf to president of national ad sales and marketing. He takes the place of Steve Gigliotti, who was recently named chief revenue officer for the company. Steinlauf began his career at Scripps Networks in 2000 as vp of ad sales for HGTV and DIY Network. He was then promoted to evp of ad sales and marketing in 2011. Before joining the company, he was vp of ad sales for Turner's TBS and TNT and also held the director of ad sales position at ESPN. At the start of his career, Steinlauf was a media buyer at Young & Rubicam. Jon is no stranger to our Cablefax 100 list. A few things we've learned about him over the years: If he had a cameo on any TV show it would most likely be… "Mad Men" of course! His top vacation spot is Italy, his favorite show as a kid was "Brady Bunch," and the dish he makes that would most likely impress a celebrity chef is none whatsoever. Why? "I work at Food Network–it can't be done!" he says. Point taken.
Brad Schwartz
On the heels of TVGN's rebranding as Pop, Brad Schwartz has been elevated to the role of president of the network and David Wisnia will step down as president of business operations. Schwartz has been serving as president of entertainment and media since joining the network in 2013. Now he's charged with oversight of legal, advertising, affiliate sales, programming and creative operations. He has also held high-level executive roles at Fuse, CTV and MTV. Brad tells us he started his career as Lorne Michaels' assistant on "Saturday Night Live." A few more tidbits about him: He has two kids under the age of three, he's Canadian, and he has seen The Tragically Hip live in concert over 125 times.
Maureen Taran
Maureen Taran was tapped as executive in charge of talent for truTV. Her responsibilities include leading talent logistics and casting initiatives, such as talent participation at events, marketing, digital and social projects, ad sales and PR. Her last position was vp of management and production at New Wave Entertainment. Prior to that, she was vp of original programming at EPIX and also vp of Barry Katz Entertainment Group. Maureen tells us that she loves yoga, Bruce Springsteen and closet organizing.