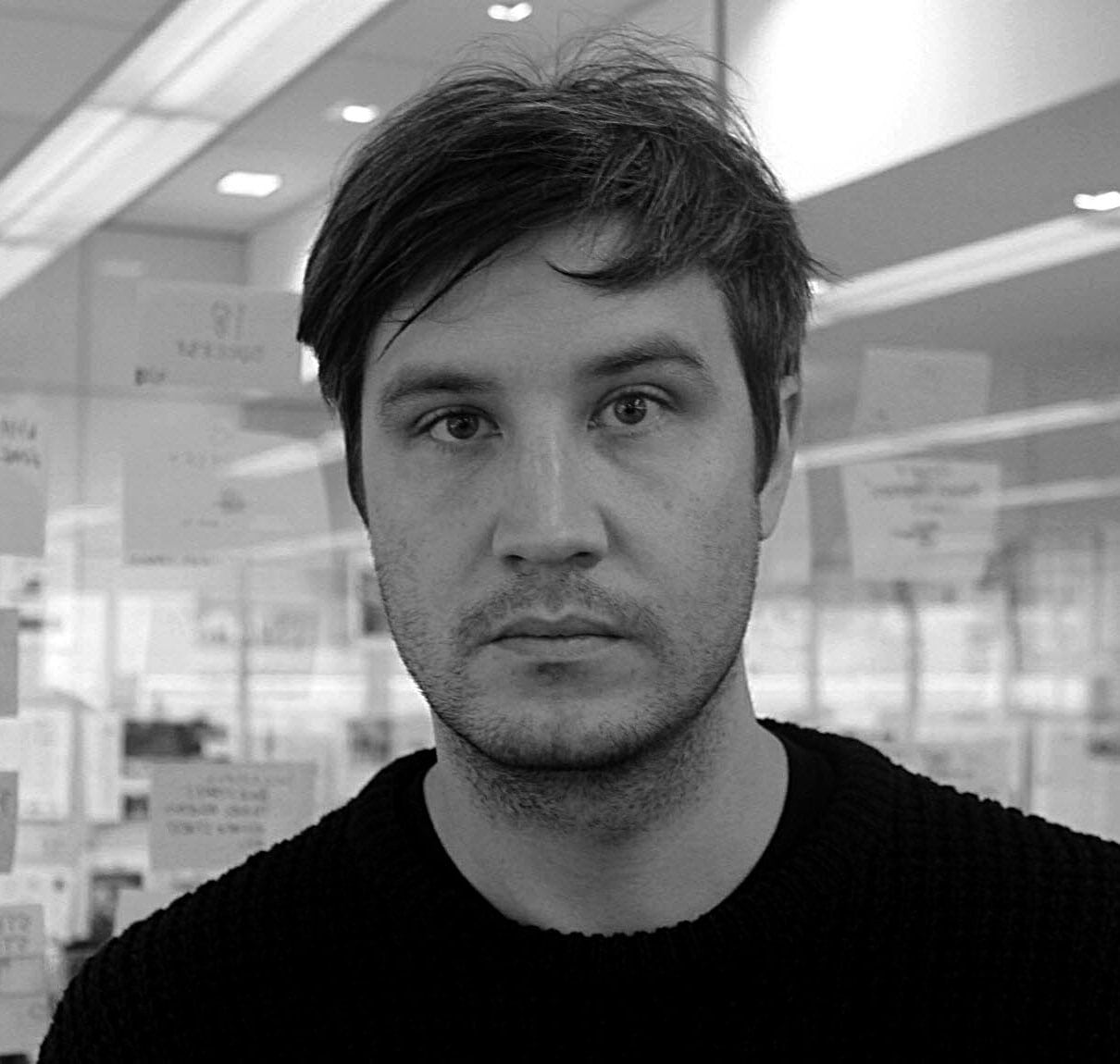 Richard Turley
MTV has hired Richard Turley as svp, visual storytelling and deputy editorial director, a new position created at the network. His responsibilities (effective May 5) include oversight of visual storytelling for on-air interstitial and cross-platform content to facilitate interactive conversation with MTV viewers. He'll add visuals to real-time news, events and trending topics across platforms. Turley worked as creative director of Bloomberg Businessweek where he oversaw the magazine's award-winning redesign. He also worked at The Guardian newspaper in London as art director of daily features magazine G2 as well as senior designer. Richard says he loves to cook. Buffalo Tom is his favorite band ever, and he says he has too many pairs of sneakers. Lastly, his take on Legos: "I buy them for my son, but really I'm buying it for me."
Rita Mullin
Rita Mullin was upped to gm of Science Channel, effective June 2.  She replaces longtime gm Debbie Adler Myers, who for the past six years has launched numerous successful programs on the network, including "Through the Wormhole with Morgan Freeman." Rita's last post was evp, programming and development at OWN: Oprah Winfrey Network, where she was behind the series "Welcome to Sweetie Pie's," "Six Little McGhees," "Our America with Lisa Ling" and "Life with La Toya." Mullin has spent 18 years at Discovery, in roles such as svp, content strategy for Discovery Fit & Health and posts at TLC and Discovery Health Channel. Rita tells us she's a former book editor and an author of five children's books. In her free time, she enjoys theater-going and reading.
Matt Califano
Matt Califano was promoted to vp, program scheduling for Spike TV. He'll lead the program scheduling and acquisitions strategy for the net and supervise day-to-day operations supporting new distribution models. His last role was senior director of program scheduling. Califano has spent a decade at Viacom, having begun his career in 2006 as supervisor, commercial operations for Nick at Nite. He then moved to Spike TV as manager, commercial operations in 2007. Matt tells us he's a big-time fisherman. His catches have even been coveted and accosted by predators, like a great white shark and even a black bear. Another fun fact about Matt: "My fiancé and I are seeing-eye-humans for my blind dog who is a little golden retriever named Doozer (but her friends call her "The Dooze")."
Belisa Balaban
Pivot has upped Belisa Balaban to evp, original programming. She has led the network's alternative programming for the past year and a half, including the series "HitRECord" and the documentary "Teach." Over the years, she's received awards for series including "The Swell Life," a 10-episode doc following the Paskowitz family and their autistic child, and the Emmy-nominated anit-bullying special," It Gets Better." She is the co-founder of Snackaholic, where she executive produced programming such as Bravo's "Tabloid Wars" and IFC's "Bollywood Hero." She has also produced for Actual Reality Pictures, delivering series like Showtime's "Freshman Diaries" and "Military Diaries" for VH1. Other companies on her resume include The WB and Comedy Central.
Ray Fitzgerald
SeaChange International has appointed Ray Fitzgerald as svp of sales – Americas. He's responsible for the company's Americas sales and solutions engineering teams and distributor network. He'll also contribute to defining SeaChange's growth strategy. Fitzgerald has more than three decades of experience with video and data delivery software with cable and telco providers. His last post was svp, worldwide sales for ActiveVideo. Prior to that, he was vp, North American sales and then vp, global sales for BigBand Networks. Other roles include senior sales positions for AMP, Harmonic, Raychem, RiverDelta Networks and TollBridge Technologies.