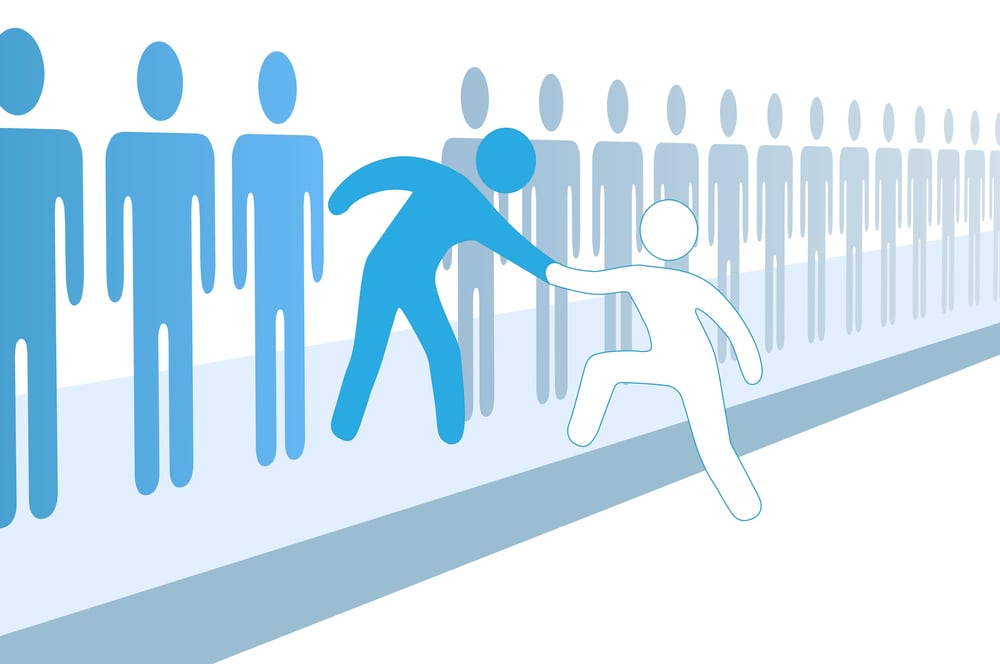 Mic Fox
Music Choice has hired Mic Fox as director of programming and strategy, a newly created position. He'll report directly to COO Christina Tancredi and lead the net's VOD programming strategy and vision for Music Choice On Demand, its music channels and Music Choice Play. Other duties include growing the network's audience with channel expansions, artist integrations and multiplatform initiatives. Fox's last post was senior director, global digital strategy for Vevo. Prior to that, he was director at UMG in the global digital initiatives department and also worked in marketing and promotions at record labels such as Island Def Jam, Atlantic and TVT Records. Mic tells us he used to be a radio personality in New Orleans, Chicago, Philadelphia and St. Louis. He also has a thing for being airborne. "I've skydived a few times and flown in an F15 with the Blue Angels over the Atlantic…best experience ever!" Mic married his wife in Phuket, Thailand, and loves traveling with his family (check out a pic here https://www.cablefax.com/cablefax_diversions/mic-fox). He's a self-proclaimed "Digitati," a devourer of all things digital and new media.
Jason Wyrick, Justin Colwell, Basil Badawiyeh and Peter Brown
Charter Communications has announced three new hires and a promotion. Jason Wyrick was appointed vp, application development. He's charged with leading the development of the user experience for all of Charter's products. Wyrick comes to Charter after nearly a decade at Starz, where he led the digital platforms team. He's also held management and engineering positions at Fortune 500 companies and startups.
As vp, wireless products, Justin Colwell will head up wireless strategy, which includes residential and public Wi-Fi. His last post was vp, access network technologies for CableLabs. He also worked for Cricket Wireless as part of its national RF engineering team and held engineering posts at AT&T/Cingular and USWest/QWEST Wireless.
Basil Badawiyeh was tapped as senior director, media products. He'll manage the media roadmap, product management and delivery of Charter's advertising product suites. Badawiyeh comes from RGB Networks, where he was vp of product for multiscreen advertising. Also on his resume: leadership positions at mediaNext Labs, Technicolor, the ARRIS Group and Adelphia Communications.
Lastly, Peter Brown was upped to vp, user experience design. He's responsible for developing user experiences for Charter's customer-facing products. Brown joined Charter in late 2012 as director, user experience design, with 12 years of digital agency experience. Roles included partner, senior art director, creative director and interactive director at Atlas Advertising. He also served as art director for both Royal Magnet and ccIntellect.
James Haffner
YouTube talk show and media company What's Trending has hired James Haffner to fill the newly created position of COO. He comes from DeFranco Creative, a portfolio of YouTube channels owned by Discovery's Revision3, where he served as executive producer. Along with co-founder Shira Lazar, he's charged with expanding the brand's editorial content and media partnerships; original content development and branded entertainment; co-productions; and international presence. Haffner joined DeFranco Creative in 2009 and helped grow the company from 4 to 45 employees and was instrumental in the Discovery acquisition. He enjoys marathon running, riding his Harley Davidson and swing dancing. More interests include virtual reality tech, World of Warcraft and, naturally, developing incredible talent on YouTube.
Tom Gorke
Another new position this week: evp, sales and business development for Viacom Media Networks and BET Networks, filled by Tom Gorke. He will lead sales and new business efforts for linear and digital distribution partnerships across Viacom's networks as well as the company's joint venture EPIX. Gorke's last post at Viacom was svp of content distribution and marketing. Other positions at the company include vp of digital distribution and director of digital operations and distribution development. Before joining Viacom, he worked in the CBS Internet Group at CBS and did a stint as an investment banker. Tom lives in New Jersey with his wife Mia and his two girls, 7-year-old Lila and 5-year-old Catie. Most of his free time currently revolves around them, he tell us. For instance: "I just finished my first season coaching both of their basketball teams," he says. Tom also loves playing golf, drinking wine and traveling.