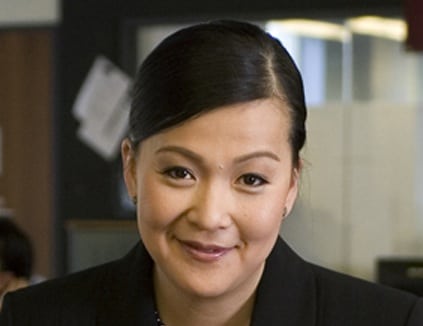 Wendy Liu
Wendy Liu has taken on the role of vice president of customer experience for Comcast's Greater Chicago Region (GCR), which includes Central and Northern Illinois, Northwest Indiana and Southwest Michigan. In the position—newly created by the company—she'll report to regional senior vice president and business lead John Crowley. The role entails creating new practices to enhance customer experiences. Liu's last post was Comcast GCR's director of project management. She also held roles at Comcast in customer care, digital voice and the internal training unit, Comcast University. Liu was named the 2014 WICT Visionary Leader for the Chicago chapter and also received the NAMIC Unsung Hero award for the association's Chicago Chapter. Fun fact about Wendy: As a child, she was inspired by explorers and adventurers like Jacque Cousteau and Indiana Jones. And here's an accomplishment: When she was in her eighth month of pregnancy with her first child, Wendy walked the Great Wall of China. At the time it struck her that she received stares from many locals. But then she was told that it's unusual in China for a woman that far along in her pregnancy to be seen in public.
David Pritikin
Production company Anonymous Content ("The Knick," "True Detective") has created a new, unscripted TV content division and tapped David Pritikin to lead it. His last position was senior executive producer, production and development at Discovery Channel. Series under his belt include network hits "Deadliest Catch" and "Bering Sea Gold." Pritikin also produced the first 15 seasons of CBS's "Survivor," for which he earned two Emmy nominations, as well as season 1 of NBC's "The Voice." More new hires in the unscripted division will be announced in the coming weeks. David tells us he's a fan of basketball. In fact, he played Division 1 ball—and landed a scholarship for his skills—at the University of Hartford. "On separate occasions, I've had the unique opportunity to play basketball against both Barack Obama and Sarah Palin," he says, adding that he one each time, of course. For more fun facts about David, check out our Diversions section.
Lincoln Lopez
Univision has hired Lincoln Lopez as vice president and general manager of social media. Previously, he worked as vp of social and digital media for TBS, TNT and Turner Classic Movies. He also served as vice president of digital marketing and social media at MTV Networks. Lincoln's hobbies are Mexican food–eating and making it. "I eat Mexican food wherever I travel," he says. "I've eaten it in Thailand, Japan and France, among other countries. For Valentine's Day, I'm going to the first Michelin starred Mexican restaurant."
Neil Davidson
Neil Davidson was tapped at CFO of media and entertainment services company Deluxe Entertainment Services Group Inc. He comes from Bally Technologies where he did a 10-year stint as CFO and vice president of corporate accounting, among other roles. He played an integral role in the 2014 sale of Bally to Scientific Games. Prior to joining Bally, he was vp of finance for Multimedia games. Neil says he's a foodie and a cook—and would love to compete on MasterChef some day. "You never know," he muses. Snowboarding is another passion. "It's something my son and I love to do together." And on joining the company: "Excited to be at Deluxe in its centennial, at a time where digital distribution is on everyone's mind!"
Jennifer Dorian
Turner Broadcasting has announced a pair of promotions. Jennifer Dorian was made general manager of Turner Classic Movies (TCM). Her last post was chief strategy officer for Turner Entertainment Networks. Responsibilities include growing the brand with strategic and revenue-generating initiatives, across the channel as well as extensions such as TCM Classic Film Festival and the TCM Classic Cruise. Jennifer is a married mother of two girls–and they keep their parents' lives "hopping" with basketball and violin. She's a passionate volunteer for building recreational and alternative trails in Georgia and on the board of the PATH Foundation, which has built over 200 miles of trails throughout the state, and also the board of the Atlanta Beltline Partnership. "It's one of the largest urban redevelopment programs in the country—building a 33-mile loop around Atlanta over the next 17 years—and will lead to more parks and green spaces, job development, alternative transportation and healthier lives for Atlantans," she tells us.
Genevieve McGillicuddy
Also at Turner, Genevieve McGillicuddy was upped to vice president of brand activation and partnerships for TCM from the senior director role. In her new post she'll lead strategy surrounding brand initiatives to generate revenue for TCM. Working as managing director of the TCM Classic Film Festival also falls under her purview. Genevieve says that she and her husband share a love of traveling to Eastern Europe, especially Budapest. She is a board member of the Atlanta Jewish Film Society, having volunteered for a decade with the Atlanta Jewish Film Festival, Georgia's largest film festival. Genevieve also enjoys cooking elaborate meals for friends and collecting vintage cookbooks.