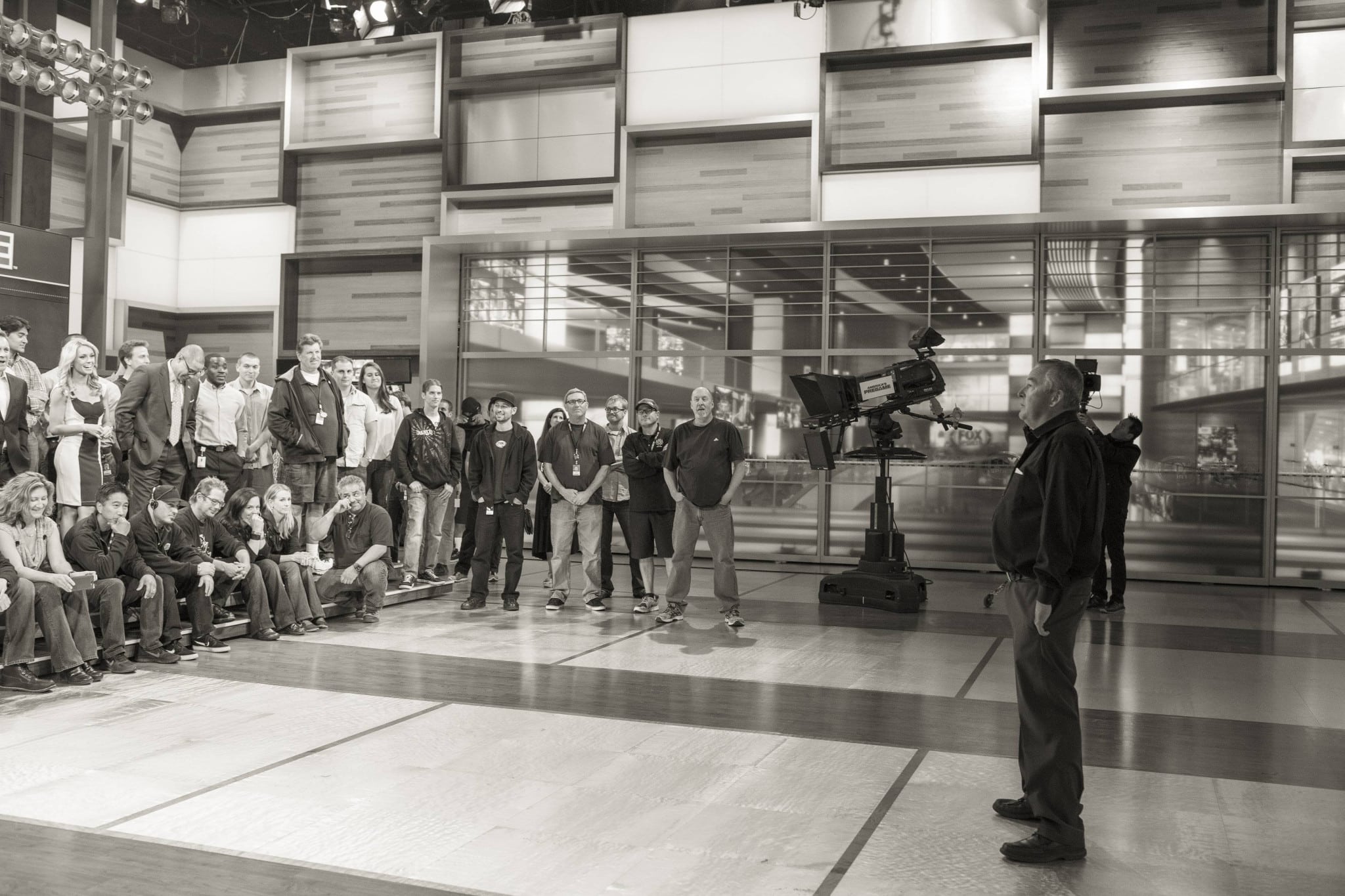 Scott Ackerson
13-time Emmy winner Scott Ackerson, who joined Fox Sports in 1994 as coordinating producer for Fox NFL Sunday, has announced his retirement. He'll continue on until March, at which point he will act as an advisor to Fox Sports. Ackerson's current role is evp, news, and prior to that, he was coordinating producer for Fox NFL Sunday for 17 years. He also served as evp and executive producer of all studio programming for Fox Sports' networks and, as president of Speed, he transitioned the network to Fox Sports 1 in 2013. Ackerson did a stint at ESPN as well, from 1987 to 1994, as coordinating producer of SportsCenter. Scott tells us he's not sure what's up next for him, but he's not bad at golf and plans to spend a lot of time pursuing it in Palm Springs. In his youth he was a caddy at the Jack Nicklaus Signature golf course Muirfield Village Golf Club, in Dublin, OH. He was on the bowling team in college, and four years ago he played in the World Series of Poker. He's also a collector of fine wine. Scott enjoys cooking and plans to get better at it with a few classes.
Brian Huggins and Sue Provan
Brian Huggins and Sue Provan were recently promoted at Starz. Huggins is now vp, finance and planning and is responsible for shaping financial strategy regarding budgets, forecasts, long-range plans and financial analysis. He joined the company in 2000 as senior analyst and was upped to executive director of finance. He also served as senior analyst for MakeTheMove.com and marketing analyst for Current Inc. Brian is quite the athlete, we learned. He competes in triathlons, races road bikes at the category 2 level, has completed two half marathons and one full one, and he enjoys snowboarding and racing fat bikes in the winter with his kids. Sue Provan was promoted to vp of accounting. She now oversees accounting for Starz, Encore, Starz Worldwide Distribution and Starz Digital Media business and also heads up corporate accounting and accounts payable. She came to Starz in 2011. Her last post prior to the promotion was director of accounting. Previously, Provan was an auditor with KPMG and served as director of international finance for Liberty Media, vp and controller for Tele-Communications International, Inc. and director of acquisition and international accounting for TCI Cable.
Hillary Frey
Hillary Frey was tapped by Fusion as director of global news operations. Her duties include oversight of the network's national and foreign reporting teams, leading daily coverage and partnering with its editorial operation in New York. She has held senior editorial roles at NBC News, Politico, Salon, The New York Observer, The Nation and Lingua Franca. Her last position was editorial director of news at NBCNews.com. Other posts include editor-in-chief of Yahoo News, managing editor of Adweek and head of media and style coverage at Politico. Fun facts about Hillary: She's obsessed with karaoke. She was a geology major in college and spent a semester sailing and doing maritime studies. She's lived in Brooklyn longer than anywhere else in her life (17 years). Her two-year-old daughter Lucien was a robot from Daft Punk for Halloween (her choice). And she just visited Copenhagen for the first time and fell in love with it.
Mickey Paxton
Mickey Paxton has joined Cablevision as senior vice president and executive director of creative services. He'll execute Cablevision's marketing and brand initiatives that support its Optimum products and services and act as the creative lead for implementing new marketing and advertising campaigns. Before joining the company, he served in executive positions at agencies such as J. Walter Thompson and Ogilvy & Mather. His last post was chief creative officer of strategic production collective Jumpinfish LLC.