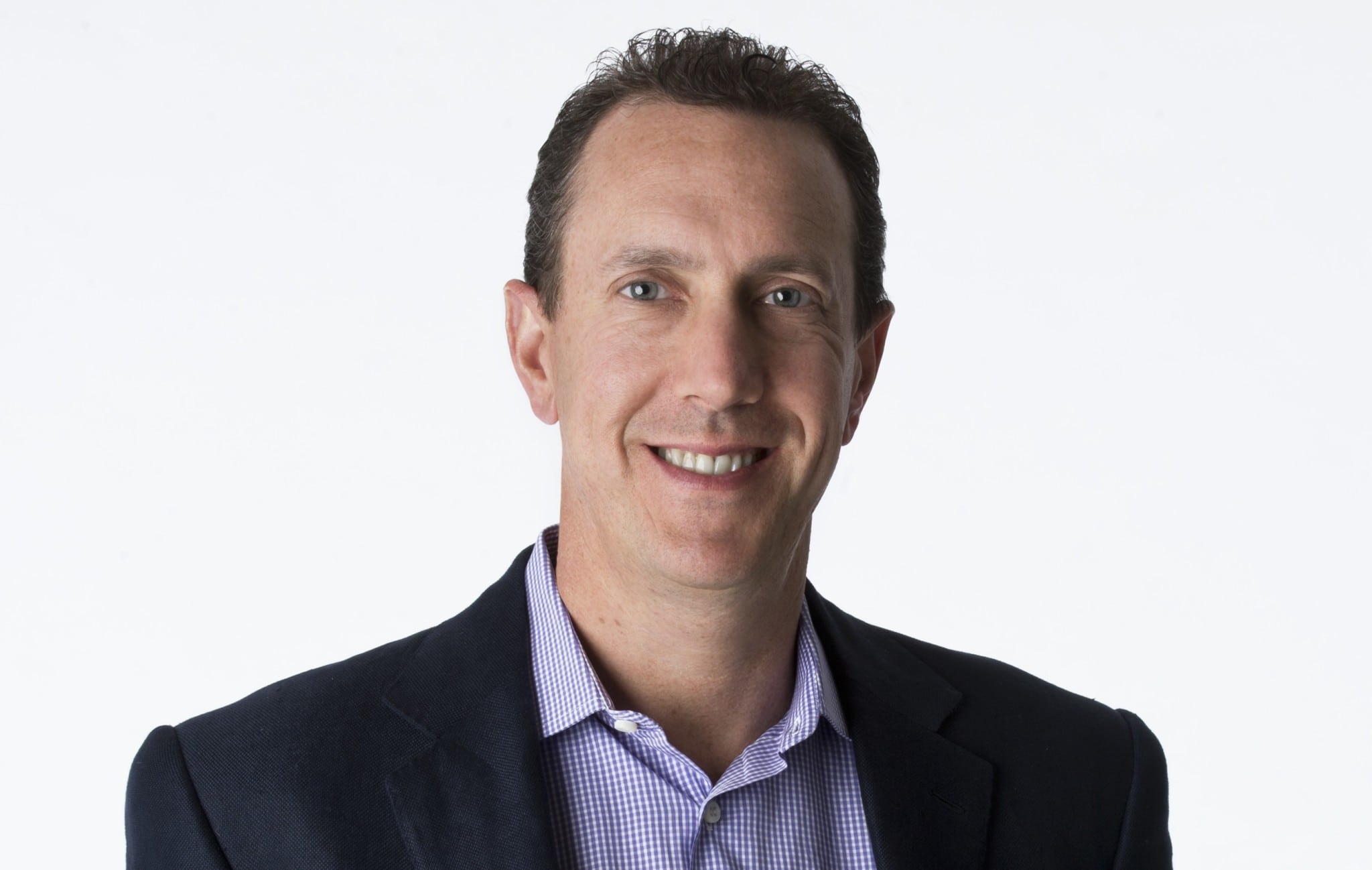 Seth Ader
ESPN upped Seth Ader to vp of marketing. He's worked at the company for 13 years and is responsible for marketing all league sports properties, including the NFL, NBA, MLB, MLS and all soccer properties, golf, tennis, the TCS New York City Marathon, Special Olympics World Games and Little League World Series. His last post was senior director of marketing. Prior to joining ESPN in 2001 as a marketing manager, Ader was vp of marketing of Book4Golf.com, director of marketing and public relations for Tear Drop/Tommy Armour Golf Co., sales manager for Conde Nast Publications and corporate marketing manager for the formerly New Jersey (now Brooklyn) Nets. Seth shared a few fun facts about himself with us: He's a leap year baby, born February 29, 1972, which means he's technically 10 1/2 years old. "My kids love this," he says. Apparently many people call him "the dog whisperer." "I have a knack for communicating with dogs–including my golden doodle puppy." Seth can also say the alphabet backwards really fast.
Scott Henry
Scott Henry was tapped by MSG as evp and CTO. He comes from Nielsen Audio (formerly known as Arbitron), where he held the post of evp and chief information officer. Henry will lead strategy on software development, engineering and technology as well as explore strategic partnerships to maximize the value of MSG's technology and capital investments. He'll also oversee enterprise systems, mobile devices and consumer-facing websites. He spent nine years at Nielsen Audio, most recently as evp and chief information officer. Prior to that, he held senior executive positions with high-tech companies such as E5 Systems, Vitria Technology and TalkingNets. He also did a stint at Verizon Communications, where he worked on new billing systems, integrated customer care applications and business process reengineering. Scott tells us he enjoys the never-ending challenge of improving his golf handicap. He's also a music buff—particularly classic rock—and secretly wishes he were Tom Petty, Mick Jagger or Eric Clapton rather than a CTO.
Kent Rees
Kent Rees has been appointed gm of Pivot, reporting directly to Participant Media CEO Jim Berk. Pivot's president Evan Shapiro will be leaving the company to pursue other opportunities. Rees most recently served as the network's evp of marketing, scheduling and operations. Prior to joining Pivot, he was evp of marketing for Current TV, svp of marketing at IFC TV and created on-air promotional launches for ABC and VH1. Kent says he's a huge Bob Dylan. How huge? Find out in our latest Diversions piece here.
Robert Madden
Travel Channel has appointed Robert Madden as svp, marketing, creative, communications and brand strategy, effective December 1. He's charged with managing the consumer marketing, creative services and communications departments and will oversee all brand strategy and development, network positioning and communications, and on-air and off-air marketing initiatives for the network. Madden joined Scripps in 2007 and has served as svp of digital for Food Network and Cooking Channel, among other positions. Before that, he worked in new product development at Unilever, as a brand manager for Nabisco, director of marketing at theglobe.com and head of marketing for AOL Search, Moviefone and AOL Music. Bob is a big fan of golf and has traveled the world playing the sport—in the U.S., Ireland, Spain and Australia. He also loves to cook. "One of my favorite books is "Heat" by Bill Buford…I dream of following in his footsteps, traveling throughout Italy and learning the true art behind Italian cooking," he says. His own creation: "I make my own tomato sauce with tomatoes and basil that I grow in my garden."