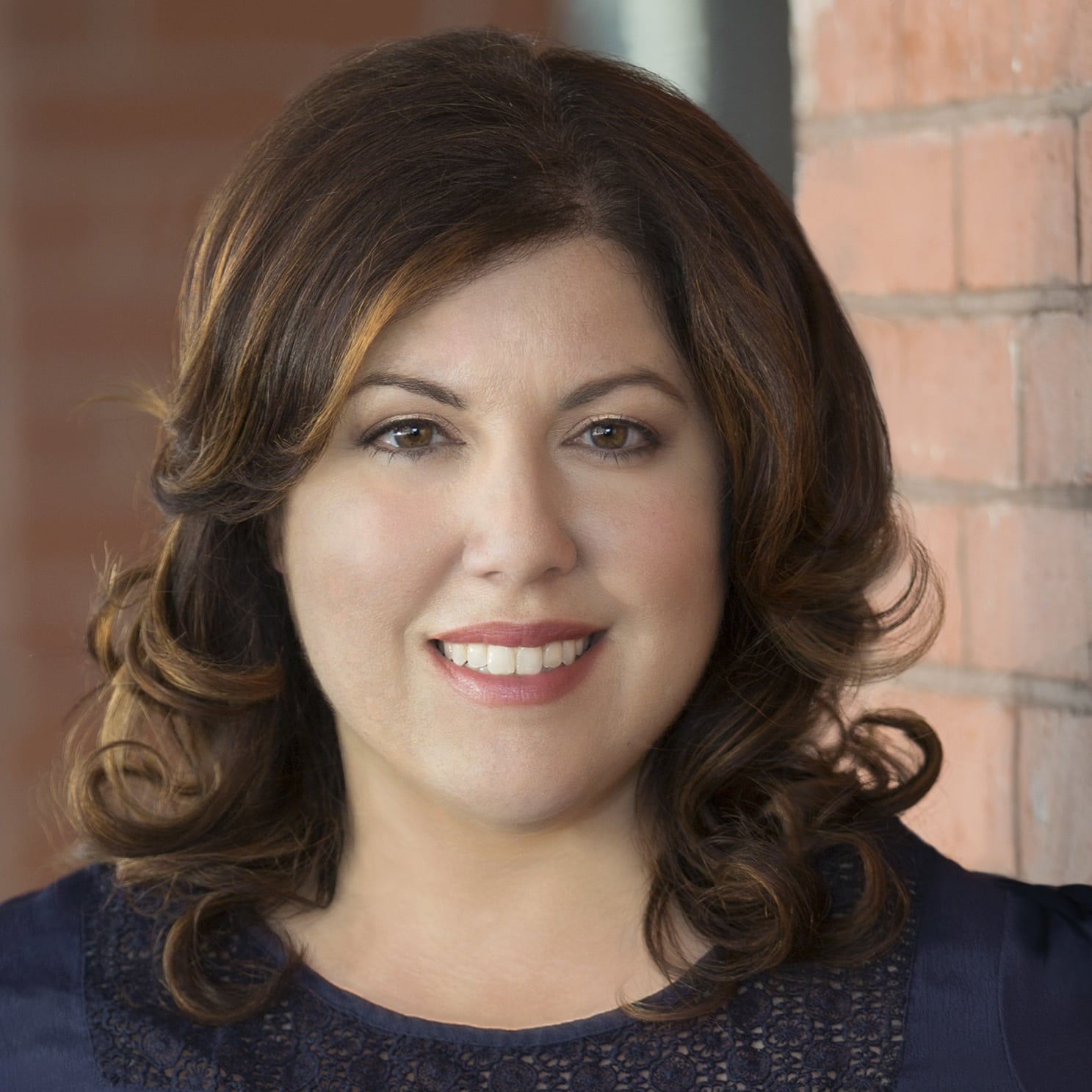 Christine Lubrano
IFC announced several executive promotions and appointments in original programming and production. Christine Lubrano is now svp of original programming, Maura Madden and Jeff Meyerson were named vice presidents of original programming, and Sachi Ezura has joined IFC as director of original programming. Lubrano was behind network-defining hits like "Portlandia," "Maron" and "The Increasingly Poor Decisions of Todd Margaret." She is the executive producer of the Film Independent Spirit Awards as well, which airs on IFC. Christine and her husband Tim love living in Sleepy Hollow (Westchester, NY, that is) and playing with their two dogs, Fletch and Billy.
Maura Madden, Jeff Meyerson
As vps of original programming at IFC, Maura Madden and Jeff Meyerson are charged with recruiting creative partners and perusing the comedy scene for talent around which to execute new programming, as well as develop and oversee show content. Madden's last posts were senior director of comedy and animation at MTV and director of current series at IFC. We learned that Maura is the author of the book "Crafternoon," a guide to hosting monthly arts and crafts events. She's based in Brooklyn with her husband and their four-month-old baby boy. Meyerson comes from Fox, where he was the programming executive in charge of "Brooklyn Nine-Nine" and worked on "New Girl" and "Bob's Burgers."
Sachi Ezura
Sachi Ezura's responsibilities as director of original programming include working with the team on development and management of creative production for IFC's originals. Previously, she worked at MTV as producer of "Girl Code" and was the manager of original programming for MTV2. Sachi Ezura was born and raised in New York City. After graduating from Harvard with a degree in sociology, she chose to disappoint her parents by pursuing a career in comedy. She loves cats, '80s music and standing in the back of stand-up comedy shows.
Boris Gartner
Fusion has hired Boris Gartner as svp and chief strategy officer. He's charged with shaping the network's strategy, partnerships and business development, with a focus on extending the company's reach in the digital arena. New sources of digital revenue through multi-platform experiences that reach millennials will be top of mind. Gartner was part of the team at Univision that conceived of Fusion. For the past three and a half years he's created revenue streams in the news division at Univision, solidified deals for multi-platform projects, oversaw the development of La Fábrica UCI, the company's in-house digital studio, and was behind VarietyLatino.com and action sports vertical Alma Extrema. Before Univision, he worked in real estate investment operations in the US and Latin America and also did a stint in private banking at Miami-based Lloyds TSB Bank. Fun fact about Boris: He started riding off-road motorcycles at the age of 10. On his career in real estate investment: Interestingly, he got a job in the industry just two weeks prior to the financial crisis and the real estate bubble bursting. As a result, he ended up staying for close to three years, "helping reinvent the business model literally every month." Couple more pieces of trivia: His wife is a PhD in biochemistry, his favorite movie is "Pulp Fiction" and his favorite band is Queen.
Pam Bertino
Pam Bertino was named svp of content distribution for TVGN, to be rebranded as Pop in early 2015. It's a new position and entails leading affiliate sales and marketing and overseeing the content distribution team based on both coasts. Her last position was svp of content distribution at Ovation, and prior to that she spent 15 years at The Weather Channel in vice president and general management roles. She was also vp of residential sales at Digital Music Express, Inc. Pam is a mother to a six-year-old "mini-affiliate sales exec," her son Kasher. Apparently he can hold his own and entertain her customers' children at events. You also might find him hitting the slopes during SkiTam with other cable industry mini-execs-in-the-making. Check out some pics here. Fun fact about Pam: In her spare time during her college years, she was a professional extra and appeared on just about every night time soap including "Dynasty," "Falcon Crest," "Knott's Landing" and "Dallas."
Anhelo Reyes
Anhelo Reyes has joined Spike TV as vp, brand marketing and activation. She'll oversee off-channel marketing for the brand and develop strategic marketing for key initiatives. Her last post was at Fusion, where she was vp of marketing, and prior to that she spent seven years at Nickelodeon—most recently as vp, property planning and marketing. She joined Nick in 2006 and held marketing positions including director of consumer marketing and project manager. She also held the role of manager, marketing and special events at the nonprofit Hispanic Information Telecommunications Network. Anhelo tells us she's a voracious reader and currently into "& Sons" by David Gilbert and re-reading "Gone Girl." She's counting down the days until the "Mockingjay" film release, she says. Also, she tries to buy local honey in every country and city she visits.
Sarah T. Davies
Discovery Family Channel, which launched October 13, has appointed Sarah T. Davies vice president, production and development. In this capacity she'll execute programming strategy, development, planning and channel management. Her last position was vice president of production and factual development for Discovery Networks International. She joined the company in 2011 from the BBC, where she oversaw development for BBC Wales' factual genres. Fun story about Sarah: While working at the BBC's flagship "Panorama," she managed to embed so well in Tony Blair's camp that she went off radar and her bosses couldn't track her down. She reappeared on national news bulletins, drinking in a pub with Tony Blair. For that, her boss on Panorama was appeased. And here's the kicker: She got the Blair exclusive first interview for the BBC when he became Prime Minister. More about Sarah: "I speak rubbish Swahili and built a house in Zanzibar."