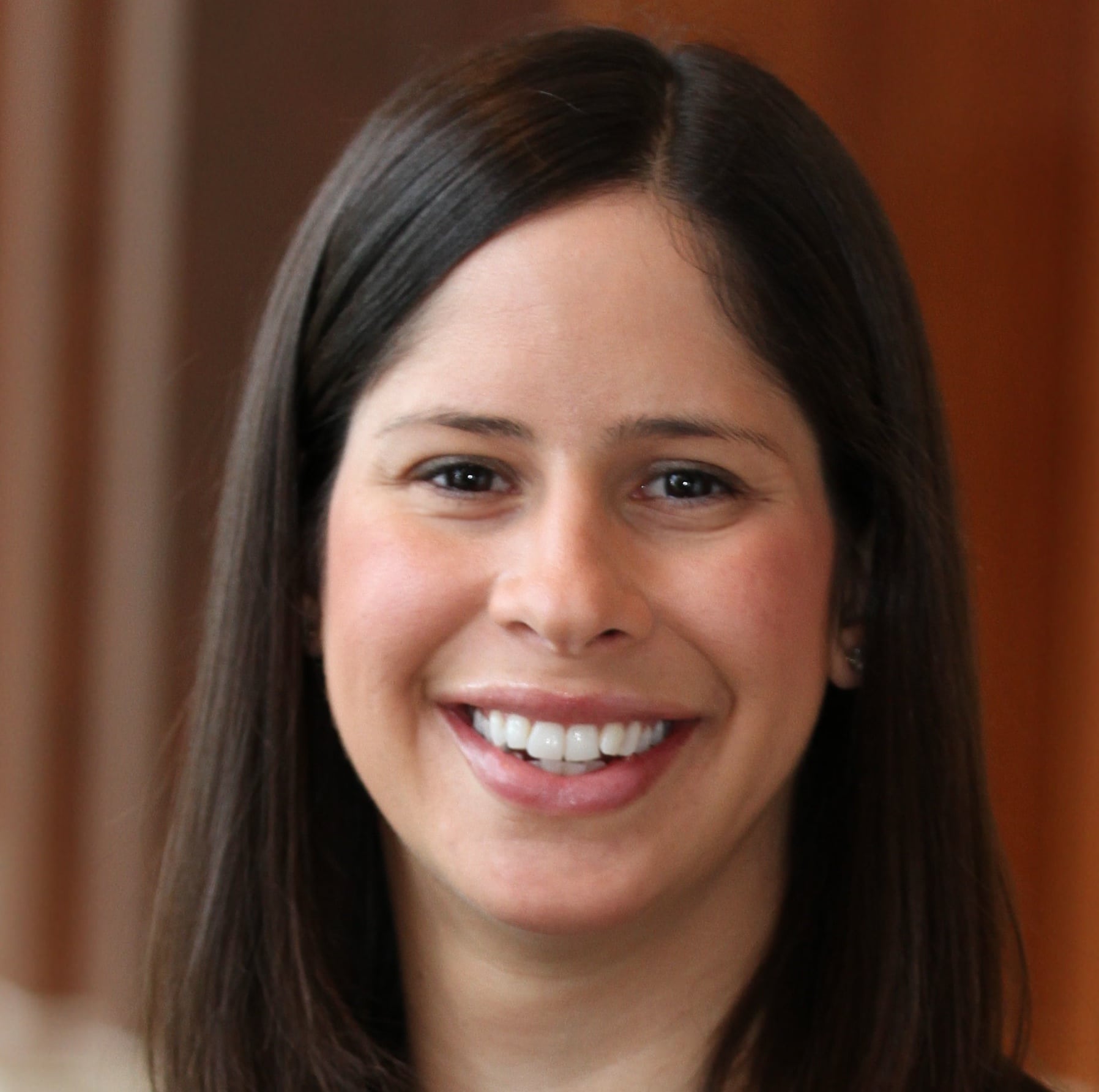 Samantha Adorno
Samantha Adorno was upped to vp of digital marketing for INSP. She joined the network in 2012 from Discovery Communications, where she worked at Discovery, Investigation Discovery, TLC and Animal Planet. At INSP, she'll continue to lead digital strategy and build partnerships to promote the net's original series and films. Sam says she loves to cook—so much so that she once spent eight days in an Italian kitchen in a Positano, Italy, cooking school. She's also owned every animal under the sun, including goats, chickens, iguanas and horses. But now, she just has one goldendoodle: Mildred "Millie" Diane.
Judy James
Comcast has tapped Judy James as director of government affairs for the North Bay Area of California. In this role she'll oversee the MSO's local government affairs and policy matters in the areas of North Solano, Sonoma, Marin, Mendocino and Napa. Most recently, James was municipal relationship manager for U.S. nonhazardous solid waste and recycling company Republic Services Incorporated, where she developed relationships with elected officials and their staff in Sonoma and San Mateo Counties. Prior to that, she was the director of community relations for Clover Stornetta Farms, a regional dairy processer, and also served as executive director of the Sonoma County Farm Bureau. Judy tells us that she and her family grow pinot noir grapes and own James Family Cellars, a small family winery in Sonoma County. She also enjoys running and has completed more than 10 half-marathons.
Steve Ronson
Chicken Soup for the Soul, provider of books containing inspiring life stories, has formed a new division to produce television a film projects and has named industry exec Steve Ronson as its CEO. He'll manage Chicken Soup for the Soul Productions' entertainment partnerships and cultivate new relationships to make TV series and holiday specials. The current slate of projects includes a daytime talk show, the PBS special "Chicken Soup for the Soul: food & family," a teen education information show and a feature film. Ronson previously served as evp, enterprises at A+E Networks, focusing on distribution in the U.S. and abroad and led the networks' digital media team in the U.S. Steve, we learned, lives in Stamford, CT, and is known by the name "Ronzoni," courtesy of the large group of Italian friends he has there. In fact, their young children frequently ask what Ronzoni's nickname is. He also joked that his management style is "lead by insanity."
Claudia Teran
Fox Networks Group evp and deputy general counsel Claudia Teran will add oversight of global business and legal affairs to her duties, with the added title of general counsel, Fox Sports. Her new role entails leading a combined business and legal affairs team that covers sports rights acquisitions in the U.S. and abroad. She'll also oversee negotiations and acquisitions for the company's sports businesses in Latin America, Europe and Asia. Teran joined Fox in 2000 from Sidley & Austin, where she was a transactional attorney working for private and public organizations addressing business and regulatory matters. Claudia, we learned, is expecting a baby this Tuesday. Congrats! She also loves to knit and it fluent in three languages—French, Spanish and Italian.
Robert Watson
Castalia Communications Corporation has tapped Robert Watson as svp, U.S. distribution, a move to enhance the global reach of the company's linear channels and programming throughout the Americas. Clients of Castalia include BBC World News, Rede Bandeirantes, China Central Television and Radio y Television Espanola, and Watson brings his current clients—such as Bermuda Cablevision and Crossings TV–to the company as well. He has more than three decades of experience in product management, marketing and development in the cable and telecom industries. He ran a consultancy serving cable nets, broadcasters and pay TV operators and he also spent 16 years at Time Warner Cable, culminating in the role of vp, programming and new business development. Bob says the most unique thing about him is the fact that he started keeping honeybees a couple of years ago. "The first advice I was given was that it is a hobby, not a way to produce income," he said. "I was fine with that. And now I know why honey is called liquid gold." We asked for a photo of him in beekeeper suit, but alas, nothing doing. But he tells us you wouldn't recognize him in it anyway, since anyone wearing a bee suit looks like "the Michelin Man with a fencing mask on."
Karey Burke
Karey Burke was hired as evp, programming and development for ABC Family. In her new role she'll lead all scripted and unscripted development as well as current original programming, casting and talent development. She's also charged with creating a programming strategy for the network. Burke has worked in programming, development and production as a producer, buyer and seller, working on hit shows such as "Friends," "West Wing," "Will and Grace" and "ER." In June of 2010, she formed production company Dark Toy Entertainment with director Todd Holland, which was housed at NBCU and then ABC Studios. Prior to that, she partnered with Ashton Kutcher and Jason Goldberg for their company Katalyst Films. She also had a production deal with NBC Universal Television with Jamie Tarses and did a stint as evp of primetime series at NBC. Karey tells us she spends her free time hanging out with her five children and two dogs, which leaves her with no time for hobbies. But the fam loves to sing–out loud–to the soundtrack of the movie "Frozen."