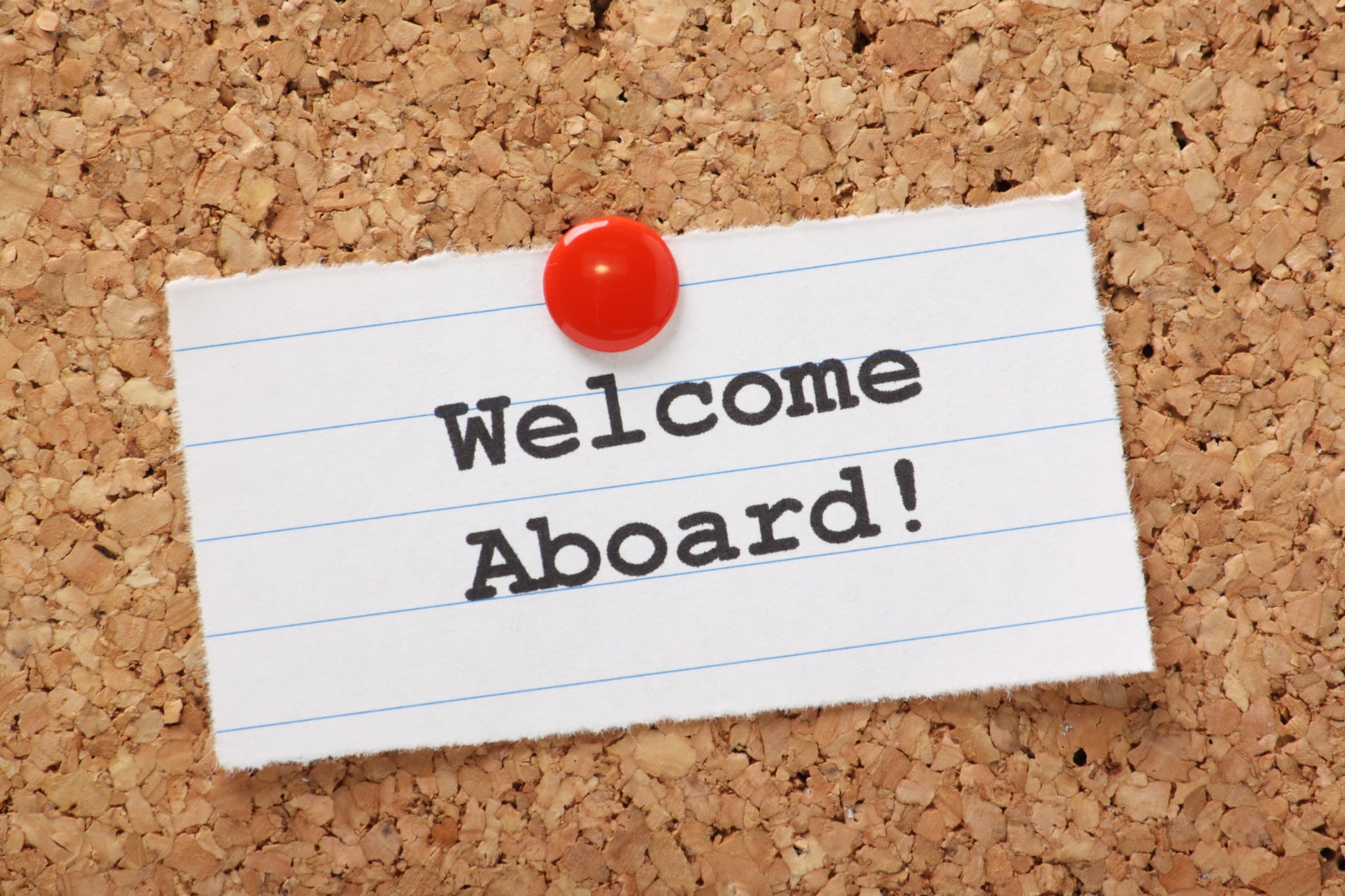 Mari Ghuneim
TruTV has hired Mari Ghuneim as vp of digital strategy and development. She'll work closely with the marketing team and other departments on digital strategy across multiple platforms. Previously, she was a digital media and brand marketing consultant for TV networks, and before that she was vp of digital media for Bravo. She also served as executive director for AOL for its lifestyle and entertainment divisions. When we asked Mari to share some fun facts she got creative and told us two truths and a lie. "I have eaten in at least 5 of the top 10 best restaurants in the world; I traveled from Tokyo to the US with the Osmond family; I DJ'd at a radio station." You decide.
Ben Price and Simon Robinson
Discovery promoted Ben Price to evp, national ad sales and Simon Robinson to chief operating officer, national ad sales. Price joins the national ad sales team of Scott Felenstein and Sharon O'Sullivan and will continue to oversee Discovery's regional ad sales strategy. Having joined the company in 1989, he held roles such as director, ad sales, Western Region and svp, national ad sales. His start in ad sales was with Turner Broadcasting. Ben tells us in his spare time he loves to hit the golf course and spend time with his family and two dogs.
Robinson will head up the national ad sales teams for research, commercial operations, sales support and strategic sales. At the same time, he'll remain chief financial officer of Discovery Communications' U.S. Networks. Robinson came to Discovery in 2006 as vp of finance for Discovery's Europe, Middle East and Africa regions, and two years later was upped to svp, corporate financial planning and analysis. His next post was evp and CFO of Discovery Communications' U.S. Networks and corporate financial planning and analysis. Before joining the company he worked in the music division at BMG and held positions such as svp, finance international. Simon, we learned, plans to do some of his commuting between Silver Spring, MD, and NYC on his motorbikes rather than the Acela train. He supports Fulham, "an appalling unsuccessful English soccer team," and though he's English by birth, he's an American at heart and quite comfortable celebrating July 4th.
Frances Berwick and Adam Stotsky
Frances Berwick was named president of Lifestyle Networks for NBCUniversal Cable Entertainment. This is an expanded role and includes strategic oversight of E! Entertainment and Esquire Network in addition to her responsibilities at Bravo and Oxygen Media. Additionally, Adam Stotsky was appointed gm of E! Entertainment, adding to his current role as president of Esquire Network. Berwick will take on original programming and development for E! and enhance the channel's position in the marketplace. She took on Oxygen Media in 2013.
As gm, Stotsky will lead daily ops, including news, digital, marketing, communications, research and acquisitions. He's worked at NBCU for 13 years and was named president of Esquire Network in 2013. Before that, he was gm of G4 and president of marketing for NBC Entertainment. He also held senior marketing positions at Syfy, including evp, global brand strategy and market development.
Rod Aissa
In other NBCU news, Rod Aissa was upped to evp of original programming and development. He'll continue to lead development and production of original programming and is playing a key role in the network's rebrand. Prior to joining Oxygen, he was part of the OWN: The Oprah Winfrey Network launch and oversaw programming and development. He also served as evp of TV at Katalyst Films, Ashton Kutcher's production company, and evp, series and talent development for MTV/MTV Films. Rod tells us he got fired from the office of the legendary Walter Cronkite when he was a CBS page.
Eddie Dalva
Eddie Dalva was appointed evp of content and programming enterprises, Viacom Entertainment and Music Groups. He'll seek out domestic and international content partnerships, co-ventures and digital opportunities, and creative financing of reality, scripted and sports programming. His last role was svp, content, Viacom Entertainment and Music Groups. He also oversees international strategy and business development for Bellator MMA. Eddie says he's practiced transcendental meditation every single day for 36 years. He was also once a judge on "Star Search."
Charlie Herrin
Charlie Herrin was named svp, customer experience for Comcast Cable. He'll partner with leaders of the customer service, technical operations, sales, marketing, training and development, and product innovation departments to enhance the customer experience. His most recent role was svp, product design and development.
Paul Gómez
Telemundo appointed Paul A. Gómez to senior director, government affairs. He'll work with the Comcast and NBCUniversal government affairs leadership to implement government relations strategies across the company's operating units. He comes to the company from Walmart, where he was director of corporate affairs constituent relations. He also worked as a consultant to Walmart for public, governmental and corporate affairs. Other roles include director of legislative affairs and strategic partnerships at D&P Creative Strategies and vp of the Hispanic Lobbyists Association. Paul tells us he once traveled to Rome with the cardinal and archbishop of LA to see the Pope appoint and install new archbishops with the pallium. He also enjoys sailing and boating.
John Wolfe
Cox Communications has tapped John Wolfe as svp and southwest region manager. The region is the MSO's largest and includes Las Vegas, Phoenix and Tucson metropolitan areas. His last post was svp and region manager for Cox's Northeast region. Wolfe joined Cox in 1995 and was promoted to gm, Northeast region in 2012. Prior to working for the distributor, he was director of public information for NCTA and also managing editor for Cablevision magazine.