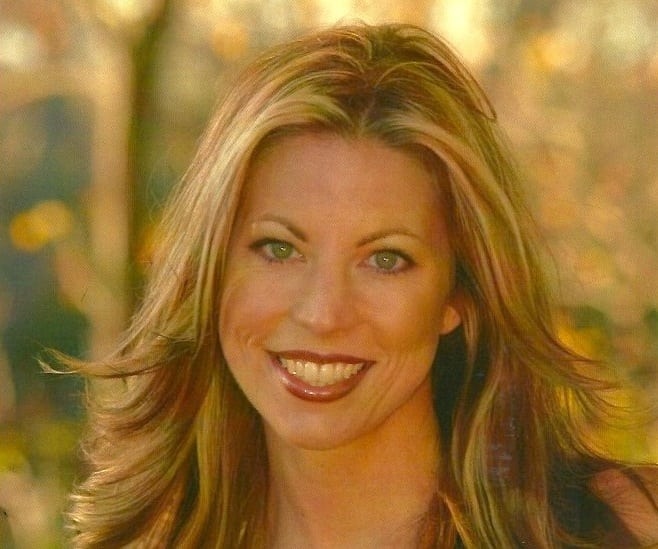 Shauna Thomas
Discovery Studios inked a production deal with executive producer Shauna Thomas to create original programming. With plenty of cable credits on her resume, she has executive produced three seasons of TLC's "Gypsy Sisters" and "Queen of Bling," WEtv's "L.A. Hair," TruTV's "Hulk Hogan's MCW" and Bravo's "Launch My Line." She also produced ABC's "The Bachelor" and two seasons of "The Dr. Phil Show." Thomas was also senior development producer at Eyeworks-USA. She began her career reporting on entertainment for "Good Day Utah" on Fox 13 News. Fun fact about Shauna: She's a vintage fashion aficionado and even has a fun website, www.fleamarketfashionista.com, where she shares finds and makes people over on a dime. She also has a passion for decorating with vintage decor and accents, where each piece tells a story.
Omar Garcia
Elsewhere at Discovery, Omar Garcia was named director, Eurosport U.S. ad sales. Discovery acquired a controlling interest in the company in May, adding sports content across Europe and Asia to its portfolio. The newly created position requires selling Eurosport's broadcast and digital assets to U.S.-based advertisers and serving as the U.S. liaison for Eurosport's sales teams based in London and Paris. Garcia will continue to represent Discovery's international ad sales out of the U.S. and integrated ad sales for Latin America. He has worked at Discovery for seven years, most recently as international account manager. Before joining the company, he served as a global advertising sales manager and sales planner servicing Europe, Asia and Latin America at Sony Pictures Television International. His career in ad sales began at Cisneros Television Group (Claxson Interactive), now a division of Turner Broadcasting Latin America. Omar tells us he's done several half marathons—in San Francisco, San Diego and Pasadena. Next up is training in NYC for an upcoming race. He also says he's quite the foodie and enjoys trying new eateries throughout the city. Travel is another passion of his. Luckily, working in an international position at Discovery allows him to travel all over the world.
Jason Jordan
Jason Jordan was appointed chief operating officer for Bellator MMA. Viacom owns a majority stake in the mixed martial arts franchise and its events air on Spike TV. Jordan is charged with oversight of finance and operations, management of corporate strategy and business development, defining growth opportunities, establishing budgets and managing human resource issues. Most recently he was svp, digital operations, strategy and finance for Viacom Entertainment Group. Before Viacom, he was the CFO of IFILM Corp, which MTVN bought in 2005. He also has led business development at an action sports production company and worked in the corporate strategic planning department of The Walt Disney Company. Jason's interests include travel, the outdoors, snowboarding, motocross, volleyball and basketball. He's done three Hermosa Beach Ironmen as well. (That's when you paddle, run and then chug six beers.) Another interesting fact about Jason is that he was turned down for a post in the CIA for telling too many people he was applying. Apparently that's a security risk.
Michael Ouweleen
Michael Ouweleen was appointed CMO for Turner's Cartoon Network, Adult Swim and Boomerang. His last role was svp and executive creative director for Cartoon Network's Creative Group. Ouweleen joined the network back in 1996 as associate creative director of the on-air department and was promoted to vp and creative director within six months. That role entailed being the primary writer and producer of on-air short-form content promoting and establishing the brand. He also played an integral role in launching Adult Swim, and served as creative director for the new block of programming. In 2003, he was named svp of development and programming. Prior to Cartoon, he worked in advertising on animation projects in New York. Michael, we learned, had a radio show in Atlanta with Johnny Colt, the bass guitar player from the Black Crowes and Lynyrd Skynyrd. He is a skateboarder ("still"), a guitar player (a "bad" one) and has three boys, a wife and several pets (that's "38 legs" total in the house).
Shari Levine
Bravo Media promoted Shari Levine to evp of current production, up from the svp role. She'll continue to develop the network's original programming, as she has with franchises including "The Real Housewives" and "Million Dollar Listing," as well as series "Below Deck," "Don't Be Tardy," "Married to Medicine" and many others. Other former roles include vp of original programming at Bravo, senior producer at NBC News and producer at ABC News. Shari says she loves to ride hoses and spent a few years during her "wandering youth" exercising race horses at the racetrack. She's also a workout fanatic, whether it's swimming, biking, hiking or yoga.