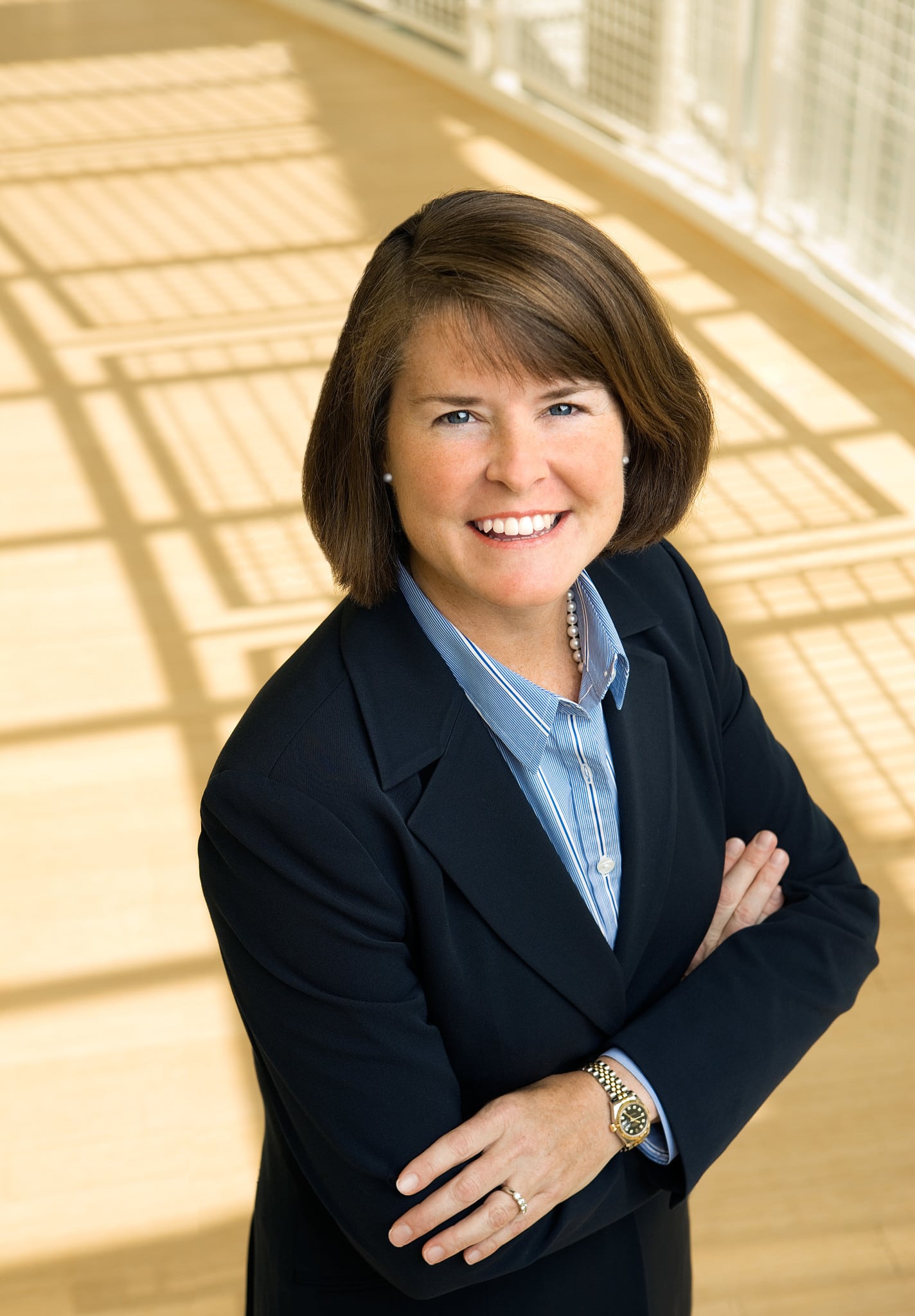 Eileen O'Neill
Discovery Communications has appointed Eileen O'Neill as Global Group President, Discovery Studios. It's a newly created position that expands the exec's duties beyond her role as Discovery Channel president. She'll oversee all internal facilities and creative talent within the Studios, manage the company's in-house production units betty and Raw, and serve on the Board of All3Media when the transaction closes. While a search is underway for O'Neill's replacement, Marjorie Kaplan, group president of TLC and Animal Planet, will lead Discovery Channel temporarily. O'Neill has more than 20 years at Discovery Communications, having led the successful programming slates at TLC and Discovery Channel. Eileen tells us she's big into rescue horses. She also loves sports, but the teams you'd expect. He loves the Dodgers and the Patriots, which puts her at odd with her son—who's an Orioles and Ravens fan.
Alon Orstein, Wendy Douglas, Marisa Levy
Elsewhere at Discovery, TLC promoted three executives on its East Coast Production and Development team. Alon Orstein is now svp, production and development, Wendy Douglas was upped to vp, production, and Marisa Levy is now the network's vp of development.
As svp of production and development, Orstein oversees editorial and execution on series and specials. He's worked on series including "90 Day Fiancé," the "Breaking Amish" franchise, "Cake Boss," "Sister Wives" and more. Before joining TLC, he was an executive producer and director of development for Discovery Health, Planet Green, and Fit TV. Prior to that, he served as director of programming at the PBS National Headquarters in Virginia. Alon is a Steelers fan and a lover of pizza and Scotch (though not necessarily together).
Douglas's new post of vp, production, East Coast, entails launching and managing key TLC shows, such as "Long Island Medium," the "Breaking Amish" franchise and "The Little Couple." She has also worked for Discovery Health, Discovery Kids and Animal Planet. Wendy loves to tap dance and considers herself quite the foodie.
In the vp of development role, East Coast, Marisa Levy works with domestic and international production companies to created original programs and acts as the development liaison between TLC and Discovery Networks International. Before joining TLC in 2011, she was vp of sales and development for the international production company Story House Productions. She has also produced and directed independent documentaries. Marisa is quite the globetrotter, we hear. After living in various countries, she speaks many languages very poorly–most humorously, the African clicking language Xhosa. A few more fun facts about her: She has a beloved White German Shepherd named Balki Bartokomous. That name sound familiar? It should. He's named after the star of the '80s sitcom "Perfect Strangers." Halloween is Marisa's favorite holiday—and her family knows this well. She makes elaborate and themed family costumes each year that include husband, kids and even the dog. Past years have included "Gotham Heroes & Villains" and "The Kardashians." (The dog was Bruce Jenner.) Lastly, Marisa is a surprisingly good fondant cake decorator and has made cakes for friends' weddings & birthdays.
Jonathan Stern
Fusion tapped Jonathan Stern as vp and head of business development. He comes from Red Bull Media House, where for the past six years he helped transform Red Bull into a global and influential brand and creator of action sports. His last post was director of business affairs and partnerships for Red Bull Media House, where he partnered with companies such as PlayStation, Roku, Interscope Records, Hulu, Discovery, NBC and YouTube. Before joining Red Bull in 2008, he represented clients in the entertainment industry as an attorney. At Fusion Stern will work to expand the network's reach and distribution across current and emerging platforms and will seek out new business and production opportunities. Jonathan tells us that despite working for Red Bull for nearly six years and regularly consuming the beverage, he never actually grew a pair of wings. However, having grown up in L.A., he can still claim angel status. Also, he informs us that he recently made an appearance as a dead guy who is eulogized in an upcoming film starring Kevin Hart and Josh Gad.
John Ajamie
Scripps Networks Interactive has promoted two executives in operations. John Ajamie has been named svp of U.S. operations. He'll oversee U.S. broadcast origination and internal production units supporting the company's brands, which include HGTV, DIY Network, Food Network, Cooking Channel, Travel Channel and Great American Country. John tells us that at age 18, while in college, he took up television and making short films as a hobby. He's a single father of two daughters, ages 10 and 12, with whom he travels extensively and plays sports, such as swimming, golf, bowling and ice skating. John is currently writing a short story revolving around a medical case study that was published in the 1960s.
Mike Donovan
Mike Donovan now holds the role of svp of international operations and distribution technology. He's charged with leading the company's operations in London and global satellite distribution partnerships. He will also work with SNI's international leadership team on regional business strategies abroad. Mike is the father of six "children" ages 21 to 31 and says he's slowly making the transition from dad and coach to counselor and consultant. He and his wife Karen are "living the Scripps brands" through their love of travel, cooking, gardening and never-ending DIY projects in two houses. He is very active in his Knoxville church assisting with sound and worship technologies, as well as community and global ministries.