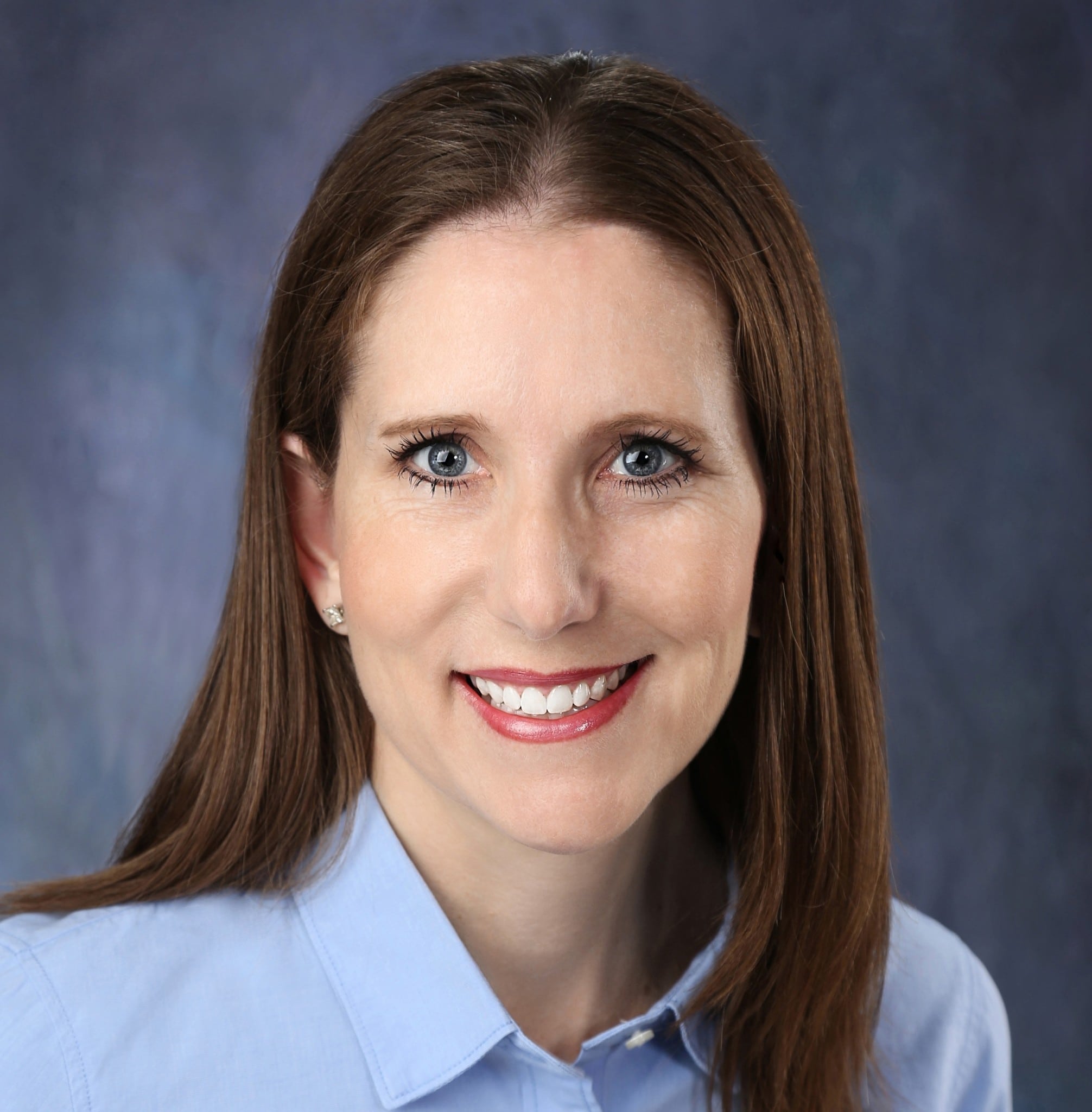 Melissa Mick
Melissa Mick has joined Scripps Networks Interactive as senior vice president and corporate controller. Mick's last post was chief accounting officer and vice president controller at MedExpress Urgent Care based in Pittsburgh. She also did a several-year stint with L Brands Inc. (formerly Limited Brands Inc.) and Express Inc. Her professional career as an auditor began in public accounting with a regional firm and Ernst & Young LLP. Melissa has three kids, ages 5, 8, and 12, and enjoys spending time watching them play sports. Her family has moved quite a bit in recent years, she tells us. They've lived in three states in the last two years and have moved 10 times over the last 16, living in five brand new houses. "I enjoy planning and designing houses during the construction phase and have fun looking at real estate," she said. She also loves country music and leads an active lifestyle. "I enjoy a good intense workout to clear my mind."
Nora Zimmett
The Weather Channel has hired Nora Zimmett as senior vice president of live programming. She will oversee all 16 hours of the network's daily live programming, including "AMHQ," "Weather Center Live" and its storm coverage. She'll also handle editorial direction and help create digital programming. Zimmett comes from CNN where she was co-creator and executive producer of "New Day Weekend" and "Smerconish." Before joining CNN she was a senior producer at Bloomberg Television and Fox News Channel. Nora says she's married to a wonderful man, a Philadelphia native. They have a 6-year-old daughter and are an "unabashed E-A-G-L-E-S football family," she says. Her daughter is well traveled like her mom, having been to five countries before she was even born. And three of those trips were on assignment: "Mexico, where she went on her first drug cartel raid with the Federales and wore her first flak jacket; Venezuela, where the Chavez administration 'suggested' her mom leave after covering some unflattering student protests that put the government in a bad light; and Guyana, where she flew on a Cessna over the rainforest and hiked to the highest single-drop waterfall in the world." (Check out our Diversions section for pics.) But one of Nora's favorite assignments was driving through Hurricane Rita, to get in position to be live all night "when every other crew in the region had been knocked off the air." On the home front, Nora can whip up a mean eggplant parmesan. But don't ask her to bake a successful chocolate chip cookie, because she'll fail. Every time.
Jeremy Langer
Tennis Channel has named Jeremy Langer as vp of programming. In his new post he'll oversee all of the network's long-term programming goals, promotions and scheduling, telecast rights negotiation and traffic. He'll focus on both on-air programming and digital efforts for the network's digital subscription service, Tennis Channel Plus. Langer most recently served as vp, collegiate sports and rights acquisitions, where he led programming and strategy for more than 500 live events a year across 30 distribution networks and negotiated deals for college sports acquisitions and sublicensing agreements. He also worked at FOX Sports regional networks in LA and San Francisco.
Robert Olson, Steve Swain
DISH's evp and CFO Robert Olson will retire from the company October 15. Steve Swain, the current svp of programming, will step into the CFO post. President and CEO Joseph P. Clayton said of Olson in a release: "Robert is as capable and strategic a CFO as I have ever encountered in my 42 years in business. I congratulate Robert on the excellent service he has given DISH over the past five years and for the capable team he has built." Swain served as vp of corporate financial planning and analysis for DISH prior to moving into the programming role. Before DISH, he worked for 15 years in telecommunications, most recently at CenturyLink, formerly Qwest Communications. He held several leadership roles across finance, which covered corporate financial planning and analysis, treasury, investor relations and network engineering.
Warren Schlichting, Adam Gaynor
Tapped to take Swain's vacated post is Warren Schlichting, DISH's svp of media sales. He'll head up the programming group starting October 1. Schlichting joined DISH in 2011 and previously served as svp of new business development for Comcast's advanced advertising initiatives. Prior to that, he was CEO of LA-based ad tech company Hiwire and held executive positions at Morgan Stanley and the William E. Simon private equity group. As Schlichting moves to programming, Adam Gaynor has been promoted to vp of media sales with added responsibilities, including viewer measurement analytics, advanced ad product management and addressable advertising. Gaynor has more than 15 years of experience in ad sales and management in traditional and digital media. He came to DISH media sales in 2008 from Game Show Network where he was executive director of digital media and interactive advertising sales. He also worked at Comcast Networks, TechTV and CBS New Media.