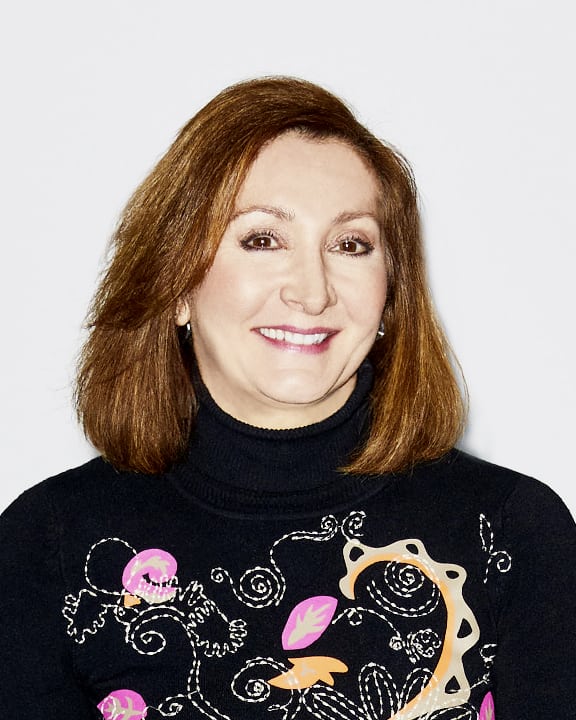 Nancy McKenna
truTV elevated Nancy McKenna to svp of production, placing her at the head of the net's original programming as well as post-production responsibilities such as promotional editing. She'll continue to lead the team through the management of its production budgets, cost reporting and compliance with all regulatory bodies and guilds. McKenna has more than 25 years of industry experience under her belt, first coming to truTV in 2007 as its vp of production. She previously served as executive director of operations for SNY. Though she spends her days in the outrageous world of comedy, McKenna balances it all by seeking authentic experiences in her travels around the globe. Her most recent adventures had her skiing in the Andes Mountains of Chile, riding a camel in Morocco and playing tennis on the red clay of Spain.
Sherri Glass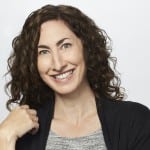 As the new vp of digital production for Cartoon Network, Sherri Glass will focus will on the network's games, mobile apps and connected devices. She'll be at the head of a team of producers, project managers and QA testers who have created an array of digital products, including the net's games, the Cartoon Network video app, CartoonNetwork.com and digital tie-in experiences for its content. This will be Glass' 20th year with Turner, first joining the company in 1998 as the assistant to the vp of on-air production. In her free time, Glass can be found reading, traveling with her family and eating delicious food.
Kim Manning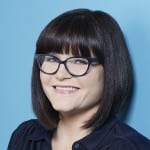 Kim Manning has risen to become Adult Swim's vp of programming, a role in which she will oversee the day-to-day scheduling and positioning of content for Adult Swim on linear and digital platforms. Acquiring pre-produced series for the net, as well as its anime programming block Toonami, falls under Manning's purview as well. She's been a staple at Turner for over fifteen years, first joining Cartoon Network in 2002. This promotion isn't Manning's first major accomplishment in the workplace–she was employee of the month three months in a row at a local movie theater when in high school in 1992.
Kary McHoul Gatens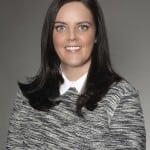 Kary McHoul Gatens is broadening her horizons at Freeform, having been named svp of unscripted and current series programming for the net. She'll have the task of expanding Freeform's unscripted programming slate, work she's already begun through the creation of the "Disney's Fairy Tale Weddings" franchise and holiday specials. Previously spending a substantial portion of her career at Fox Broadcasting, McHoul was integral in the launches of series including "American Idol," "Hell's Kitchen," "Family Guy" and "So You Think You Can Dance." Feeling at home where the action is, McHoul calls Los Angeles home with her husband and two sons.
Liz Pate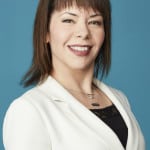 As Adult Swim's new vp of production operations for games and connected devices, Pate will be the tactical brain behind the division. She'll head all operational aspects of the network's gaming efforts. Pate first came to Adult Swim Games in 2007 as supervising producer before rising to director of production. In the 10 years since Pate joined the Turner family, Adult Swim Games has published more than 100 games on PC, mobile, Steam and console platforms.
Mark Rotblat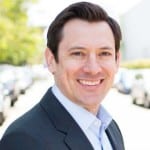 Tubi's added an ad sales veteran to its team following the company's Series C funding round. Mark Rotblat's hopping on board as CRO, driving global sales and partnerships for the movie and TV streaming service. He comes from Adobe Systems, where he acted as the senior director of agency sales and activation for the Adobe Advertising Cloud. This isn't his first go at building a relatively new venture. Rotblat was part of TubeMogul's founding tean in 2007, making a difference in every department from marketing to business development. After attending Duke University and earning his MBA from UC Berkeley's Haas School of Business, Rotblat settled in the Bay area with his family.
Beau Teague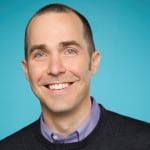 Ten-year Turner veteran Beau Teague will become vp of product management for Cartoon Network, setting his sights on improving the Cartoon Network video app for mobile and connected devices, the brand's mobile games and digital products such as the Magimobile app. He has plenty of experience in the gaming world, having started his career at GameTap improving the subscription service's design and user experience. When he comes home from the office, there's nothing Teague loves more than a classic hot dog. "I eat more hot dogs than most civilians, and force my poor friends and family into a hot dog eating contest on my decade birthdays."