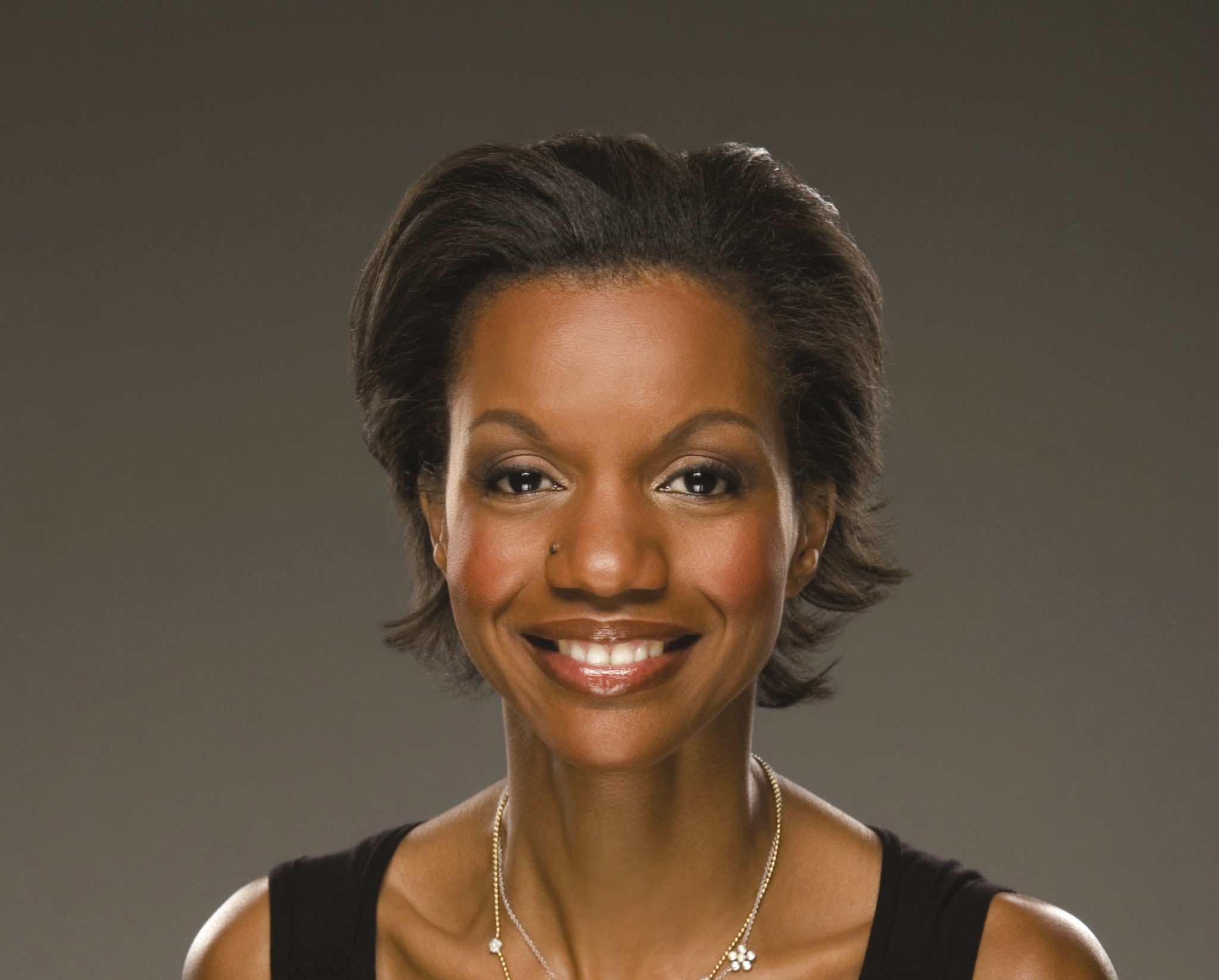 Salaam Coleman Smith
Salaam Coleman Smith has moved to ABC Family as evp, strategy and programming. She has served as president of style media before becoming president, strategic initiatives for BCUniversal's Cable Entertainment Group. In her new post she will direct long-term growth strategies and head business alliances, paying special attention to program planning and acquisitions on multiple platforms. Coleman Smith joined Comcast in 2003 as svp, programming for E! Entertainment & Style Network. She also worked 10 years at MTV Network as vp of programming for Nickelodeon and Nick at Nite, and she helped expand Nick's reach to Europe, Asia, and Latin America. Salaam says she practices her warrior stance and "hopes to one day master the 24 yoga poses featured on the lululemon tote bag." Her favorite weekend activities include spending time with her husband and kids and binge viewing.
Leigh Woisard
Cox Communications named Leigh Woisard svp of corporate communications and public affairs. After committing 11 years of communications leadership to Cox, Leigh will continue to oversee the development of product sales, promote the company's community investment and direct all media and analyst relations.  For three years, Leigh operated the national communications organization. This native Rhode Islander has a sweet-spot for all things Revolutionary War-related. This month Leigh plans to visit Williamsburg, VA, for her 10th time.
George Richter
George Richter was promoted to Cox's svp of supply chain. In his 6 years with the brand, George has maximized savings through more effective inventory management. George's responsibilities include developing and managing an end-to-end supply chain strategy that includes sourcing, demand analysis and planning, forward and reverse logistics, warehouse management, purchasing and inventory management. At Arrow Electronics, Richter worked more than 12 years with one of the world's largest distributors of electronic components and supply chain services. When not climbing the corporate ladder, Richter takes to hiking instead, climbing Mt. McKinley this summer.  A native of Montreal, Canada, Richter speaks the Language of Love fluently.
Cox's recent exec moves also includes Mallard Holliday, vp corporate communications and public affairs; Allen Roberts, vp Cox Business operations; Linda King, vp supply chain operations, planning and logistics; and Bill Mangen, vp strategic sourcing and procurement.
Megan Lawrence
Megan Lawrence was named vp programming and development at Food Network and the Cooking Channel. The scope of Lawrence's role extends to developing the programming behind both foodies' primetime and daytime shows. Previously, Megan operated as senior director of development at WE tv overseeing West Coast development operations for original programming. As creative executive for The Weinstein Company, she worked on the hit series "Project Runway" and "The No.1 Ladies' Detective Agency" and began her career in casting working on productions such as "Extreme Makeover," "The Biggest Loser," "Beauty and the Geek" and "For Love or Money." Megan successfully ran away from summer camp at 8 years old. Her rationale? "Terrible food!"  Staying unpredictable, Megan grew her hair out for her wedding and decided to continue growing it to donate for charity. Her wedding was 3 years ago! "Anticipate a major chop in December," she said.
Tracey Bedell
Tracey Bedell joins TheBlaze's distribution team as vp, affiliate marketing. She is a former affiliate marketing executive at Playboy Plus, AMC Networks and NBCUniversal and joins another recent hire, Bruce Levinson, vp of content distribution, as part of the distribution team led by president of business development Lynne Costantini. She is responsible for leading affiliate marketing efforts with distributors on a regional, divisional and corporate level. Tracey tells us she is making sure she is at her all-time professional and physical best. "Lately I have logged so many miles on the rowing machine, that if I was in a real boat I would have made it to London by now!" she said. Ever wished you could live forever at Disney's castles? During her college years, Tracey worked one summer as a lifeguard at Disney's Blizzard Beach Waterpark in Orlando.
Christianna Lewis Barnhart
Christianna Lewis Barnhart will join Charter Communications as vp of regulatory affairs. Based in the company's D.C. office, she will collaborate with its government affairs team and oversee regulatory strategy. Previously, Christianna worked for the FCC in the Telecommunications Access Policy Division, a subsection of the universal service rural health care program. She also served as legislative counsel at Bernstein Strategy Group and an associate at Finnegan, Henderson, LLP.