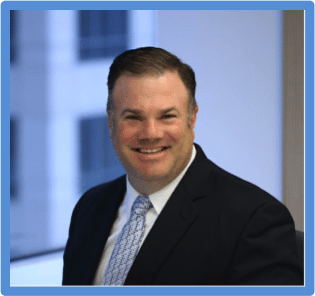 Jason Hall
Growing up in the Adirondack Mountains in upstate NY, Jason Hall paid his way through college building Adirondack Lawn Chairs. He's come a long way since then, with LBI Media naming him the company's svp of national sales. This will place him at the head of national sales efforts for LBI's station group and affiliate stations across the US. This includes recruitment and the direct management of offices in New York, Los Angeles, Miami, Chicago, Dallas, Atlanta and Mexico. Hall has 20 years of experience in the industry and 17 years of senior sales experience at Univision Communications. Prior to coming to Univision, he acted as a local account executive for Tribune Broadcasting's WBZL-TV in Miami. Even with all of these accomplishments under his belt, Jason has plenty left on his bucket list. Still on the list: fishing in Alaska, visiting Scotland and retiring in a log cabin.
Thom Hinkle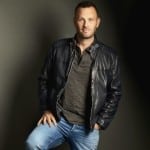 TBS has delivered a number of hit scripted original series, and Thom Hinkle has played a role in many of them. Thus, Turner is upping him to evp of original programming for the net. Hinkle joined TBS in 2013, and was key in bringing Samantha Bee and Jason Jones to the network for "The Detour" and "Full Frontal With Samantha Bee." Since rising to svp of original programming in 2014, his work on adding shows like "Angie Tribeca" from the minds of Steve and Nancy Carell has transformed TBS. Thom's talents don't lie solely in the realms of TV: He was a semi finalist in the 1988 Nintendo National Championships, taking him through three rounds of gaming. It all began with "Mario" before turning to "Rad Racer" and ending with "Tetris," where players used their remaining time to bank as many Tetris levels as they could.
Jeniffer Kim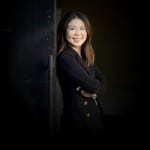 A long-time member of the TBS family and collaborator with Thom Hinkle, Jeniffer Kim was tapped to fill the vacated role of svp of original programming. She came to the net in July of 2006 as manager of comedy development, quickly rising through the ranks through her work developing potential and current series. She most recently became vp of original programming in 2016, and worked alongside Hinkle on "Angie Tribeca" as well as "The Detour," "Search Party" and "People of Earth." She continues to oversee the current production of Seth MacFarlane's "America Dad." While many people have unusual first names, Jeniffer has a story all her own when it comes to what lies on her birth certificate. "My middle initial S. doesn't stand for anything," she told Cablefax.