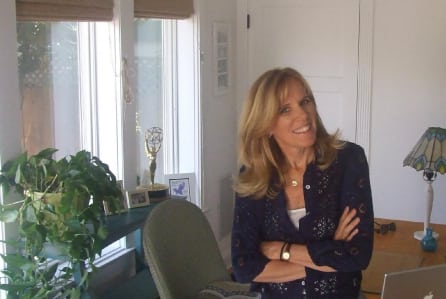 Fran Shea
Fran Shea is taking on a new position at GSN, rising to evp, programming and marketing for GSN TV. Effective immediately, she's leading all in-house production, acquisitions, development, network branding and messaging to viewers. She'll also be partnering with the ad sales and distribution teams to further promote GSN to potential clientele. Shea's not been afraid to take on the industry on her own, previously running an independent industry consultant firm that counted GSN, HBO, Cinemax, VH1 and E! among its clients. Shea stretches herself beyond the bounds of the office, frequently serving as a speaker and teacher on creative management, low-cost/high-volume content creation and audience development. She's even created a curriculum and instructed at an extension of UCLA on the topic of audience-building. Oh yeah…Shea's also an Emmy Award-winning producer, receiving the award in 1989 for her work at HBO.
Mark S. Clark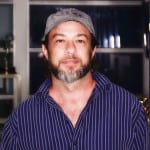 Mark S. Clark is the new head of development for 2C Originals, the original content division of 2C Media, Inc. His relationship with the company began in 2005, 2C's first year in business, when he began work as a freelance editor/producer. Through 12 years, he has taken on roles with increasing degrees of responsibility. Clark was a critical player in the launch of MyNetworkTV, as well as promo campaigns for CNN, Fox, ABC Family, History, Science Channel, Comedy Central, Velocity and Animal Planet. But he hasn't stopped there – he's also served as the writer, editor, producer and director on more than 100 short- and long-form projects. Clark has developed four previous series for the company, including Travel Channel's "Airport 24/7: Miami." Despite all of his work projects, Clark still finds time to adventure outside of the office. He's taken several expeditions to the Amazon and has even joined Dan Aykroyd, Rob Reiner and Peter Guber on an expedition to document polar bears in Churchill, Manitoba.
Jenna Silver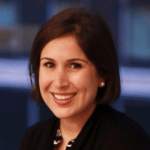 Jenna Silver has already left her mark at Univision, but she'll deepen it even further with her latest promotion to vp of ad sales marketing. She'll be at the head of a team of marketing and creative professionals, developing ways to drive awareness of the brand and the Hispanic opportunity that comes with it to marketers, media and creative agencies. She'll continue finding ways to grow B2B ad sales by overseeing Univision's corporate website, their @Hispanic411 Twitter handle, blogs and multiple case studies. Beyond her daily responsibilities, Silver has been one of the key figures behind Univision's annual Upfront event, as well as Leading the Change, their annual thought leadership conference. Silver is also a founding steering committee member for eMERGE, the company's young professional employee resource group.
Radha Subramanyam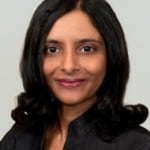 Tapping one of the industry's top research and analytics experts, CBS has added Radha Subramanyam to the team as evp, chief research and analytics officers. Starting Monday, she'll be drawing on her extensive experience across all areas of media to guide the day-to-day research operations for the net, having a hand in audience measurement, analytics, market research, program testing and advertising research. Subramanyam is coming to CBS From iHeartMedia, where she was president of research, insights and data analytics. She's hopped from one senior research role to another, including stints at Yahoo!, MTV Networks and Nielsen. Subramanyam serves on the Board of Directors of the International Radio & Television Society and the Advertising Research Foundation, as well as operating as the Chair of Diversity on the Board of Directors of Women Advancing, which works to drive diversity in media, marketing and entertainment. She began her career at NBCUniversal after teaching media and entertainment courses at Vassar College and New York University.