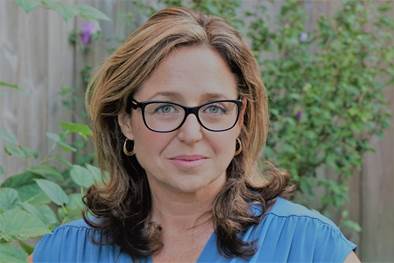 Gina Degnan Hughes
After more than a decade with AMC, Gina Degnan Hughes is jumping to Fuse Media. She'll head the brand's marketing efforts as svp, marketing. Hughes has made a name for herself with her innovative campaigns, making her a key player in AMC's evolution into a net known for its original programming. She spearheaded campaigns for everything from "The Walking Dead" to "Breaking Bad" during her tenure, earning numerous industry awards. She'll use her expertise to develop and oversee Fuse's efforts to strengthen the brand while growing consumer awareness and viewership. Looking for Hughes outside of the office? Look for her running the streets of her neighborhood. She may not have spent time on the track in high school, but her current passion for triathlon training is unrivaled. "I never knew how much I'd enjoy being this active," she said on her unexpected new habits.
Kevin Cross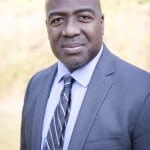 A Chicago South Side native, Kevin Cross has a hometown love that has kept him close to the city for much of his life. He'll continue to work in the Windy City with his promotion to the position of vp of content at NBC Sports Chicago. Taking on the newly-created post, Cross will be at the head of NBC Sports Chicago's portfolio of multi-platform content, including its live events, programming, digital media, news and original content. Cross previously served as senior director of news & original content with the net, spending five years building the original content division from the ground up to produce award-winning documentaries like "5 Outs" and "Believe." He began his sports TV career at SportsChannel Chicago in 1993 as a producer, earning Emmys for writing and working on pre- and post-game shows for the Chicago Bulls championship run.
Geoff Lester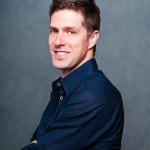 Geoff Lester's attempts at cooking may come with mixed results, but his professional career has come with far more hits than misses. He's bringing this record of success to Fox Networks Group. In this new svp position, Lester will be working with the Global Solutions group to leverage FNG and 21st Century Fox's programming and product portfolios. He'll operate out of Los Angeles and reporting to evp of global solutions Danielle Maged. Before coming to FNG, Lester spent seven years at StubHub, most recently filling the position of head of partnerships & business development. He and his team negotiated partnerships with over 200 top brand names, including heavy hitters like Google and Spotify.
Aaron Lilly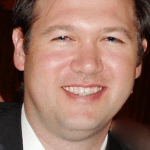 Aaron Lilly is another new member of the Fox Networks Group family. Named vp of global solutions for advertising sales, he'll be working with Lester and the rest of the Global Solutions group to engage with brands and craft strategic platforms surrounding the portfolios of FNG and 21st Century Fox. He's no newcomer to this type of work, bringing over 17 years of experience in marketing, media and building strategic partnership. He comes to the role from NBCUniversal's Client Partnerships group, where he served as vp, client strategy. Lilly earned a B.S. in marketing from Ohio State University, and his love for his alma mater runs deep. The avid sports lover continues to root for Ohio State anytime he can.