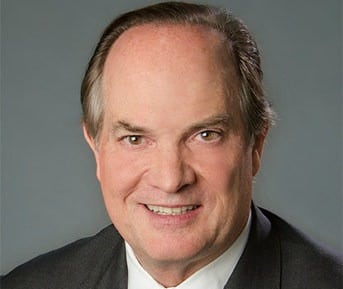 Ronald Coppock
Best wishes to Coppock, who will hang up his Arris hat after 26 years. May 31 is his last day with the company, where he most recently served as evp, global marketing and customer operations. Arris CEO Bruce McClelland praised him, calling Arris' globally recognized brand a testament to his vision. Coppock plans to dedicate his time and focus to a number of personal, charitable interests, including the Cystic Fibrosis Foundation Board, the National Incarceration Association, and the Auburn University Alumni Association. If you happen to board a flight with Coppock, pay close attention to who he ends up in the seat next to him. "I have sat next to Don Henley and had drinks with Robert Plant and Jimmy Page. Most recently, the former Princess Ferguson was my seat mate, and I sang with Jerry Jeff Walker," he tells us. Another fun fact: his father was a member of the original NASA crowd – working under Werner Von Braun. "I grew up in the space program at Marshall Space Flight Center Huntsville where our windows were regularly broken by Sat V booster testing."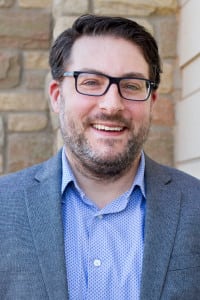 Jonathan Collins
INSP hired Jonathan Collins as vp, digital distribution, tasking him with identifying opportunities and executing distribution deals on behalf of the programmer and its wholly owned subsidiaries, including INSP Films. He reports to svp, worldwide distribution Mark Kang. Most recently, Collins was the executive director of Global Digital Distribution at MGM in Los Angeles where he oversaw content licensing, account management, and sales & promotions of both feature films and TV series. He hasn't always called entertainment his home. "While spending way too much time in front of the TV as a kid drove my passion for working in film and TV, I had an odd arrangement of jobs in high school and college. It included working in a library, as a barista, and even a couple years as driving a tow truck and getting to hang out at events at what once was Giants Stadium," he tells us.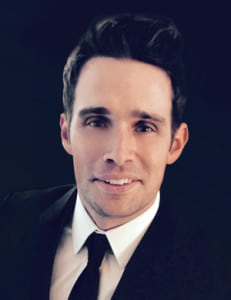 J-T Ladt
Ladt joined Fuse Media last month in the newly created position of chief content officer. He reports directly to Fuse Media CEO Michael Schwimmer. Ladt previously served as head of development for Red Bull Media House's Red Bull TV, helping to expand the brand's global footprint in short- and long-form content. It's that sort of background that Fuse hopes will help in developing content for its core youth audience. Ladt's previous work includes creating and serving as executive producer or National Geographic Channel's true crime series "Missing Dial." He started his career in the mailroom as an agent trainee at the Gersh Agency. A die-hard Kentucky basketball fan and avid backcountry snowboarder, he tells us that "If I'm not talking media it's likely about our perennial #1 recruiting class or which mountain range is getting pounded "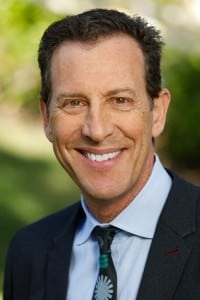 Matt Loze
Maybe it was Loze's 6th grade role of Mike TV in "Charlie and the Chocolate Factory" that sealed his fate as a television executive. Then again, maybe it was all the time he spent hanging around the industry. "My dad worked as a lawyer at Fox, and so after school, I'd ride my bike over to the lot where I'd hang out on the set of 'Mash until I'd get tossed out and then I go over to Mel Brook's office until he'd kick me out," he says. BBC Worldwide Productions hired Loze as head of scripted, with him reporting to Matt Forde, evp, content production, sales and distribution. His more than 20 years of entertainment experience includes serving as svp, programming for Fox 21 Television Studios, where he guided shows such as "Burn Notice" and "Genius." Why BBC?  "Because I found myself watching 'Gavin and Stacy' on Amazon and laughing my butt off. I couldn't be prouder to have grown up in the American television business, but I wanted to be a part of a company that can make 'Dr. Who,' 'Luther,' and 'Top Gear.'"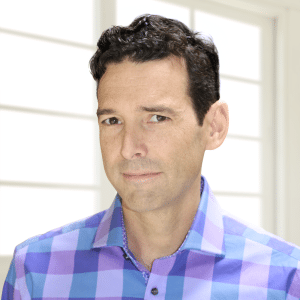 Robert Magdlen
Joining OTT service Pluto TV's orbit is entertainment veteran Robert Magdlen, who will serve as chief programming officer. He will be responsible for programming and channel development in support of Pluto TV's strategic priorities, which include becoming the global free destination for mainstream, interest-based, and unique TV entertainment. He previously served as svp, program strategy and acquisitions at E!, where he was part of the executive team that launched and grew the Kardashians. Magdlen began his career in production at Turner. Before joining the entertainment community, he was a coder for a boutique artificial intelligence. Magdlen has long enjoyed entertaining the masses. He co-executive produced a concert series titled "Free-For-All" in college at Northwestern.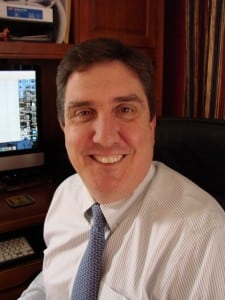 Chris Swan
Previously an adviser for RLTV, Swan has moved into the role of svp, network development for the channel focused on the 55+ set. He will oversee distribution on traditional and emerging platforms and represent the interests of RLTV to industry partners and associations and report directly to Roy Ennis, RLTV's gm. He's spent time at New England Sports Network (NESN) and was one of the original employees at The Golf Channel in Orlando, having been hired five months before its 1995 launch. Swan can boast that he's the co-founder of "SPEED Lacrosse,"  which he describes as "an affordable and accessible variation of America's original sport which can be played by anyone, at any time, and anywhere."