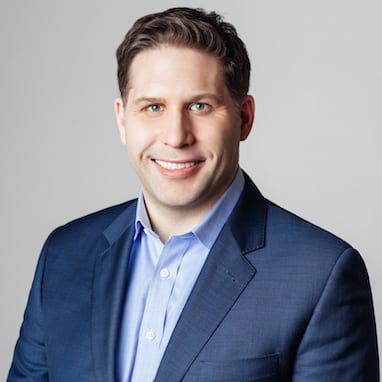 Alex Kaplan
Appropriately enough, Eurosport Digital's new commercial evp is a life-long sports fan. Alex Kaplan still has a soft spot for his collegiate intramural basketball team, but rather that court smack talk, he spends his days now trying not to get outsmarted by his third grade daughter. Kaplan joins Discovery Communications from senior leadership roles that NBA and DirecTV-AT&T, most recently as svp, global media distribution for the NBA. His gig as Eurosport has him responsible for all customer acquisition and retention for Eurosport Digital, including overseeing digital pricing and packaging, digital content strategy, marketing, media buying and planning, events/sponsorship and partnership management. Kaplan reports to Paul Guyardo, Discovery's Chief Commercial Officer.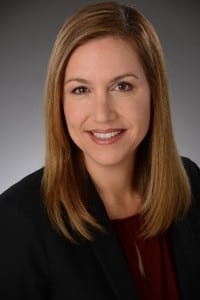 Lisa Bonnell
Lisa Bonnell was promoted to svp, general auditor for Comcast Corporation, where she leads the company's internal audit function and oversees the performance for financial, operational and system audits. She reports to the Comcast board's audit committee as well as CFO Michael Cavanagh. Before joining the company in 2011, she spent 10 years at Dell, most recently as executive director of global audit and transformation. Bonnell also serves on the board of directors of the Philadelphia Zoo. A native Californian, she is predisposed to be a beach person, even meeting her husband Shane when he was her scuba instructor in Hawaii. After many years in Austin, she's back to living near an ocean and has taken up surfing. Bonnell also finds time to reach a book a week, which she assures us isn't a heavy tome. "It's purely an escape/decompress tactic," she says.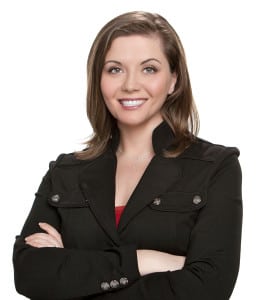 Chanon Cook
Sprout's beefing up its leadership team, bringing on three execs for newly created roles. Among the new hires is Chanon Cook, who'll serve as vp, insights and strategy. She most recently was at IFC as vp, research and analytics. Prior to that, she spent 10 years at Comedy Central as svp, strategic insights and research. She's also had research roles at Lifetime and USA. Cook will report NBCU Lifestyle Networks president Frances Berwick, coming up with actionable insights based on qualitative and quantitative data. Outside of work, she's recently taken up running and can be found most weekend at local 5K and 10K races. And with a hyper competitive nature, you can bet she's in it to win it.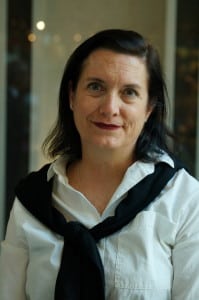 Dea Connick Perez
Also new to Sprout is Dea Connick Perez, who will serve as vp, program strategy and acquisitions. She was previously the principal for her own consulting firm, overseeing acquisitions and programming strategy for Qubo and Ion Life. Perez also spent some time with Discovery Kids Cartoon Network and Nickelodeon. At Sprout, she's tasked with creating tent pole events for both linear and digital. She can speak English and Spanish as well as a bit of Irish/Gaelic. And if you want to bring her a mid-day pick-me-up go for something salty over something sweet. Crunchy foods rule, she tells us.
Shane Lindley
Shane Lindley rounds out the trio of new Sprout appointments, stepping into the role of vp, digital. He joins the preschool channel from EPIX, where he was senior director of digital programming and product. EPIX has a mix of adult and children's offerings, but he's no stranger to children's digital media, having held positions at Dreamworks, The Walt Disney Company and BBC Children's Interactive. Speaking of the BBC, he's a transplant from England who now lives in Connecticut. When he's not immersed in the digital world, you're likely to find him in the outside world. Literally. He loves the great outdoors.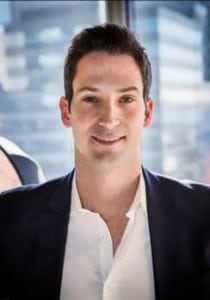 Amit Ziv
Freeform welcomed Amit Ziv on board as vp, strategy and business development, a job that will have him looking at growth opportunities and developing strategic initiatives to improve the network's revenue and grow its brand. All of that seems pretty fitting for a media geek who can't get enough of biographies on media moguls such as Walt Disney, John Malone, David Geffen, Sumner Redstone. Before joining Freeform, Ziv was svp, business operations, development and strategy for EPIX. He was born in Tel Aviv, but raised in the suburbs of Detroit. His favorite music ranges from Detroit native Eminem to Bob Dylan. "I spend the little free time I have outside of work with my wife Rachel and two-year-old son Ari," he tells us.