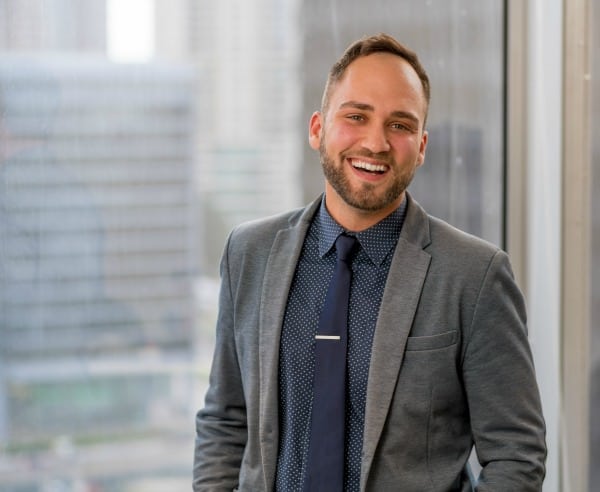 Jason Sarlanis
New to TLC is Jason Sarlanis, who was hired as svp, development. He joins the network from ABC, where he was vp, alternative series and specials, developing series such as "To Tell the Truth" and "Battlebots." At TLC, he'll oversee development teams on both coasts, though he'll be based in L.A. and report to development and production evp Howard Lee. Before ABC, he was with E! where he provided creative oversight of shows such as "The Soup" and "Keeping Up with the Kardashians." High-flying with the Kardashians probably isn't how Sarlanis unwinds, as he tells us he is a "huge nerd" as well as an equal opportunity musical theatre and comic book geek.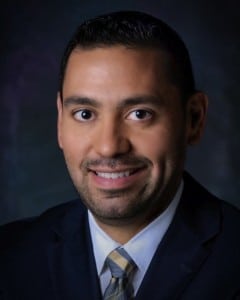 Ramon Escobar
Escobar once took a stand-up comedy workshop at the New School in New York in the early '90s. One of his fellow classmates was none other than Jon Stewart. Escobar's debut at NY's Comic Strip was a hit, but he says bombed at L.A.'s famed Comedy Store. "I stuck to my day job as a news producer, the rest is history… Jon Stewart became a huge star, I didn't!" he quips. The comedy world's loss is CNN's gain, with Escobar recently being named vp, diversity and inclusion for CNN Worldwide. His role includes chairing CNN's Diversity Council and offering strategic guidance on issues of diversity to the CNN management team, with Escobar reporting directly to Jeff Zucker on matters of diversity and inclusion. In addition to his role with the Diversity Council, Escobar will continue his role overseeing the recruitment and development of on-air talent as Vice President of Talent Recruitment and Development. He will be based in New York.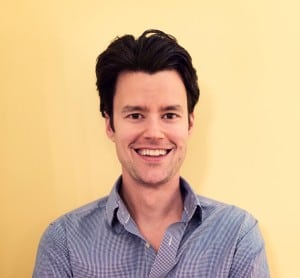 Kurt Tondorf
When someone asks whether you can do something or not, never say no. That's the advice of Kurt Tondorf, who was recently promoted to SVP of development for Animal Planet and Science Channel. "My first job in this industry was filming squirrels circumventing diabolical bird feeders for a PBS Nature special called 'Animals Behaving Badly.' I wasn't a shooter; I was just handed a camera and told I needed to get the sequence," Tondorf said. " I said 'Sure, I can shoot,' and had to figure out how. When you're young is the time to just go make stuff—make mistakes." That attitude has served him well, with Discovery Communications giving him oversight of Animal Planet and Science Channel's development slate. He previously served as vp, Animal Planet and Science.  He's responsible for bringing new series and specials to the networks while supervising the development of concepts to greenlight. Tondorf lets something William Goldman once said guide his philosophy: "Nobody knows anything… Not one person in the entire [industry] knows for a certainty what's going to work. Every time out it's a guess and, if you're lucky, an educated one."
Rachel Smith
Bravo Media tapped Rachel Smith as svp, development. She will oversee non-scripted development for the network, including pilots, casting reels and original concepts. She most recently serviced as svp, current productions, overseeing series such as "Real Housewives of Atlanta" and the upcoming "First Family of Hip Hop." While she's definitely down with all things Bravo, she confessed to us that she's watched more episodes of "House Hunters International" than anyone else she knows and considers herself a "frustrated interior designer." Along those lines, she loves traveling and hopes to return to her home country of Australia one day. Before joining Bravo in 2013, she was vp, original programming at BBC America. Her work there included "Wild Things with Dominic Monaghan" and "The Nerdist with Chris Hardwick." Smith also has worked at IFC, Discovery Fit and Health and Planet Green. And this is her second stint at Bravo, having worked in the development and production departments at the network from 1999 to 2005.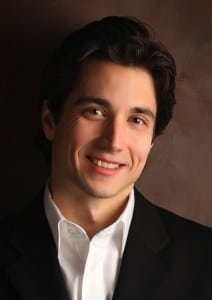 Kevin Vitale
We have a feeling we know where Kevin Vitale was on December 16, the day "Rogue One" debuted in theaters. Vitale, who was just named svp, brand creative and operations for MTV, tells us he has "an unhealthy obsession" with everything Star Wars. Hopefully, the Force will be with him as he tackles oversight of all creative branding and promotion for MTV network, its programming, tentpoles and events across all platforms. Vitale joined MTV from IFC, where he most recently served as svp, brand marketing. While there, he played a key role in shaping the quirky network, spearheading its award-winning 2015 rebrand. His career history includes stints with CBS Marketing Group and VH1. Outside of the office, Vitale loves to play guitar and tells us he has equal love for both The Beatles and Beastie Boys.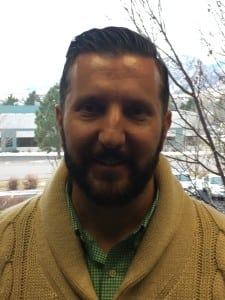 Jason Canney
Jason Canney, former Canoe Ventures vp of architecture and engineering, has joined AdGorilla as its new CTO. He will oversee the design and execution of new products under the AdGorilla GEAR division, as well as updates and maintenance for their SSP Quantum line of advertising insertion software and equipment. Canney is a constant learner, finishing up his Masters in Software Engineering through Regis University this year. "I also run a six node Hadoop cluster on a Mac at home to continue machine learning research of large consumer advertising level data sets which I published a whitepaper on the topic," he told us. And that love of learning extends outside the industry, with Canney having built a number of cars from the ground up, distilling his own spirits and making his own balms and scrubs. We're dubbing him a polymath, who will be directing that talent to keep AdGorilla at the forefront of video and advertising technology.