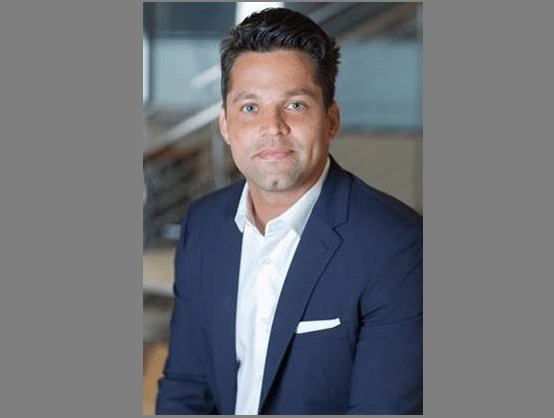 ---
Brendan Countee
Showtime has announced the addition of Brendan Countee to the role of vp, original programming. He will be responsible for the development and creative oversight of Showtime original series. He will report to Gary Levine, president of programming. Countee previously held the job of head of comedy at Hulu, where he oversaw the development and production of shows like "The Mindy Project." He has also worked as a writer and producer for ABC Studios and Twentieth Century Fox. Countee has quite the collection of fun facts. He once rode a bicycle from the Golden Gate Bridge to Georgetown in Washington, DC, all for charity. His brother Adam is a writer on "Silicon Valley," and the two once were a part of a comedy group that lead to developing half hours with both 20th Century Fox and ABC Studios. Countee is also 25 hours into training for his pilot's license, a childhood dream of his. Lastly, Countee's father was a black brain surgeon and civil rights activist who is honored on a momument in Oklahoma City.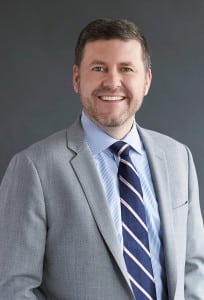 Brendan Ripp
Brendan Ripp has been appointed evp, National Geographic sales and partnerships, for Fox Network Groups. Ripp will manage National Geographic Partners' brand revenue across all platforms in the newly created role. Ripp will work under Danielle Maged, FNG evp of global partnerships. Ripp previously worked for Time Inc. Sales and Marketing as president of technology, telecommunications, and finance verticals. He also held the role of group publisher for Sport's Illustrated. When not managing partnerships, Ripp loves to golf, spend time with his children, and enjoy a good ol' campfire.
Gary King and Dave Pullano
Gary King and Dave Pullano are both joining the Machinima team as directors of development. They will both be in charge of developing content that drives viewership and engagement for Machinima's multi-platform programming service and coordinate programming with the marketing, production and talent teams. King previously worked for Disney/ABC Cable Networks Group as manager of alternative programming and new media content. Before that, King worked for the TOMYOMF Network. King is the star of a YouTube video with over 18 thousand views for partaking in an ice cream eating challenge. Pullano has previously worked as a consulting showrunner and executive produce for Machinima, writing content for multiple platforms. Previously, Pullano worked as an executive producer, writer and director at E! Entertainment. Pullano once had the opportunity to pitch a movie project to Jackie Chan, however, it took place underneath an abandoned rollercoaster overlooking Hong Kong in the middle of the night.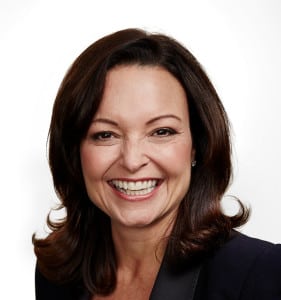 Melissa Madden
The new head of marketing UK & international for A+E Networks is Melissa Madden. In this newly-created role, Madden will be responsible for marketing A+E Networks' brands and content on an international scale, as well as develop a strategic marketing vision and provide guidance to regional marketing and sales teams to meet that vision. Madden previously worked for BBC Worldwide as svp content marketing and creative. Before that, Madden was the director of marketing at Seven network Australia.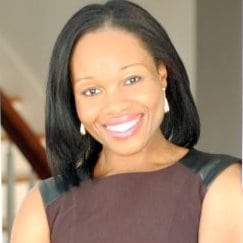 Adwoa Dadzie
Comcast has named Adwoa Dadzie regional vp of human resources for Western New England. She will support more than 1,700 employees and oversee the region's HR functions including staffing, recruiting, payroll, benefits and training through Comcast University. Dadzie had previously worked as director of human resources for the East division of Nestle Waters North America, where she oversaw activity at 30 manufacturing and distribution facilities across 8 states. She also has experience in human resources working for PepsiCo. Outside of work, Adwoa finds mentoring young female professionals fulfilling. She also enjoys weight training, painting and meditation.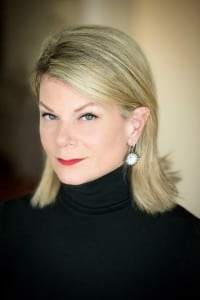 Judith Hammerman
Judith Hammerman is now vp, global data commercialization for Time Inc. Hammerman will drive the monetization of commercial data and provide advertisers with solutions across platforms and brands in her new role. Most recently, she was vp, national sales for Connexity. Hammerman has several years of experience working for Time Inc. in the past, serving in multiple sales roles for Fortune, CNN Money, and Time Inc. women's properties. According to her Twitter profile, Hammerman lives in Manhattan with her family and is a product junkie and an early riser.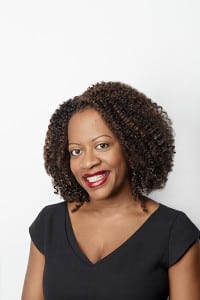 Dara Cook
Dara Cook has been named vp of strategic development for VH1. Cook will produce topical programming and manage branding opportunities and cross channel priorities. Cook began working at MTV Networks as head writer for the VMAs from 2007-2013, including the 2011 show, which was the most watched single telecast in MTV history. Before MTV Networks, Cook was a music writer published in the Associated Press, VIBE Magazine and The Source. Cook has the travel bug: she has visited Morocco, Sweden, and Spain, and has been known to take a weekend trip to London. Cook, who went to college when she was only 16, also enjoys working out and posting gym memes.
Debbie Eblen, Elizabeth Michelsen, Scott Randall
Atlantic Broadband has named three vp and general managers: Debbie Eblen for South Carolina, Elizabeth Michelsen for Florida, and Schott Randall for Maryland and Delaware. The three will oversee residential and business customer operations, technical support, and local marketing and sales initiatives for the three growing regions. Eblen most recently held the role of business sales and service director for South Carolina. Eblen teaches weekly fitness classes as a certified Power Pilates instructor. Michaelsen, previously held the role of vp and general manager for the Maryland and Delaware regions. In her spare time, she enjoys sailing, horseback riding, and live music. Randall used to be vp and general manager for the southern Pennsylvania region. In his spare time, Randall enjoys biking, hiking and reading about military history.
Aryan Peymani
Aryan Peymani is now svp of finance for Original Productions. Peymani will now report to Original Productions' CEO and executive producer Phillip Segal and be responsible for all of the company's financial operations. Peymani has previously served as director of financial and strategic planning at Lionsgate. Before that, he held financial roles at Paramount Pictures, The Walt Disney Company and Warner Brothers Studios. Peymani, who is half Japanese and half Iranian, is a life-long drummer, hiker, biker and video game player.
Jane Rhodes-Wolfe
Charter has named Jane Rhodes-Wolfe as group vp, head of corporate security. She will oversee physical security matters and manage relations with law enforcement. In addition, Rhodes-Wolfe will provide support to Charter's cyber-security measures. She has previously spent 20 years with the Federal Bureau of Investigation, most recently as section chief in the counterterrorism division. In that role, Rhodes-Wolfe led national programs serving national security, criminal investigations, and technology systems.