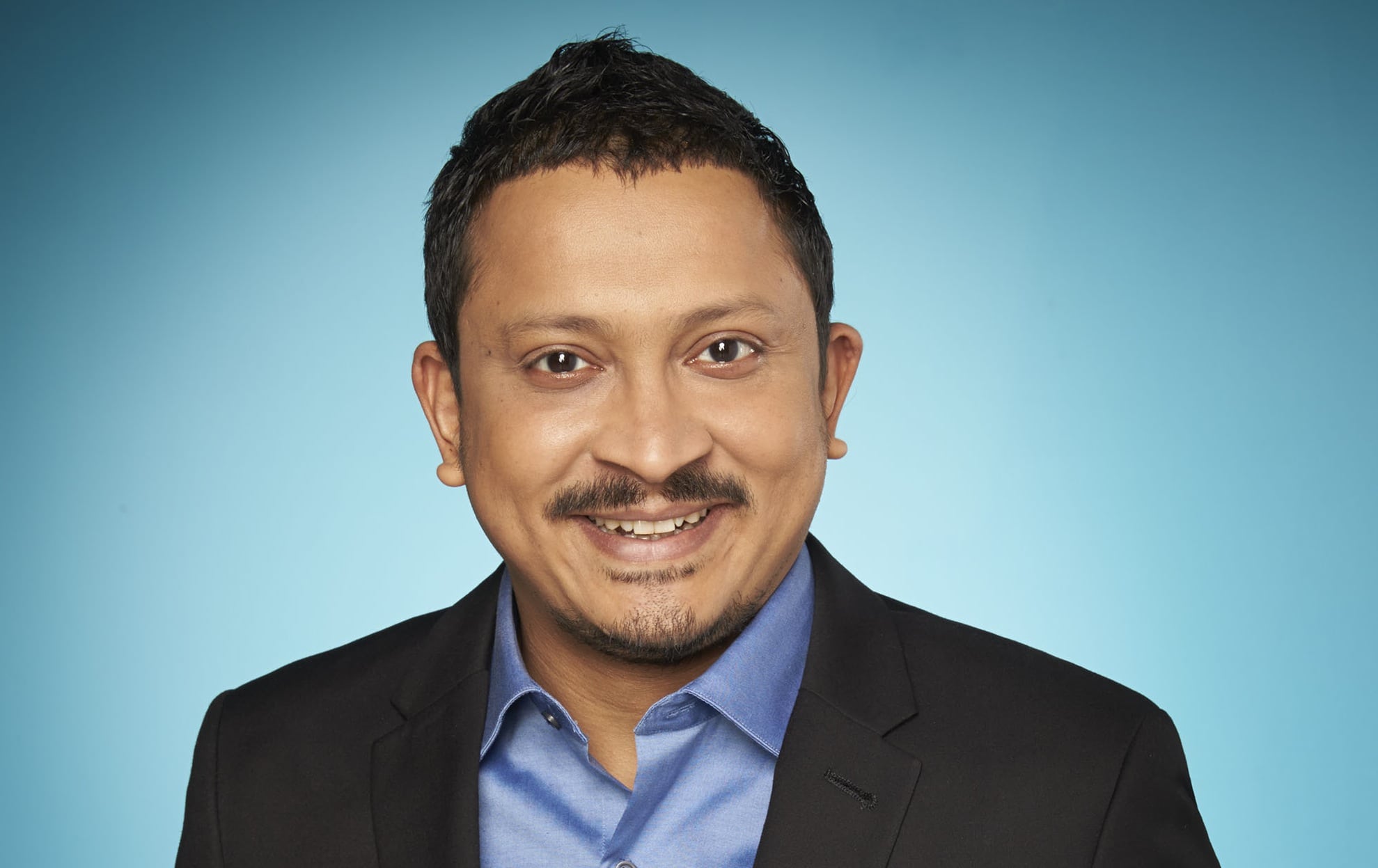 Vishnu Athreya
Vishnu Athreya was appointed vp, program scheduling for Cartoon Network and Boomerang. He'll oversee scheduling and programming strategy for Cartoon, Boomerang and non-linear platforms while developing creative strategies for events and on-air stunts surrounding the networks' programming. Athreya was formerly executive director of programming, acquisitions and development for Turner Broadcasting's kids channels in Asia Pacific: Cartoon Network, Toonami, POGO, Boomerang and Cartoonito. He also served as vp, music programming and brand for Radio One, the BBC station in Mumbai, and was a media planner with MediaCom India, part of Grey Worldwide. Vishnu tells us he likes to run—all over the world. "My aim in life is to try and run a marathon in each continent. Almost there, though at this point an Antarctica run looks tough," he says. He kick boxes in his free time and freelances as a wedding photographer for friends. He also counted himself an actor in a past life, in Shakespeare and children's play adaptions.
Chris Stiepock
Alli Sports, a division of NBC Sports Ventures, has tapped Chris Stiepock as vp and gm of the Dew Tour, which consists of four marquee events in BMX, skateboard, freeski and snowboarding. In this role, he'll oversee daily operations and sales efforts. Stiepock is an industry veteran with more than two decades of experience. Previously, he was vp, global event management for ESPN X Games Events. He started at ESPN in 1994 during the inaugural X Games and managed elements of the games for 19 years. Chris tells us he was captain of the men's basketball team while attending Wesleyan University and enjoys playing the guitar.
Kristen McNeil, Mark Romano
One World Sports has hired Kristen McNeil as svp of the Western division, based in Los Angeles. Previously, she was vp, affiliate sales, Western region at Tribune Company, where she focused on WGN American and Tribune's Broadcast Television Group. Before that, she held sales and marketing positions at E! Networks and Fox Cable Networks. Kristen is a triathlon veteran, including one Ironman. OWS also hired Mark Romano as svp of the Eastern division and is based in New York. He comes from Outdoor Channel, where he worked for seven years as vp, distribution sales and marketing. Romano has helped launch various networks, including FX Networks, CBS College Sports Television and VOD network Mag Rack. Mark is a big fan of baseball, a former coach and college player. He stays involved by watching the Yankees—and now, the Yomiuri Giants.
Jen Cotter
HSN has upped Jennifer Cotter to evp of television and content, a promotion from the svp role she assumed in 2008. Additional responsibilities include joining the network's executive team and leading its live broadcast, including talent relations, host development, production and engineering, as well as HSN's YouTube channel and video commerce. Cotter joined HSN in 2005 as vice president. Prior to that, she was svp of development for Oxygen Media for eight years, taking care of talent procurement, program development and production for original programming. Jen loves going to the beach with her two boys and on family walks with their dogs Chloe and Oswald. She's also into crossfit.