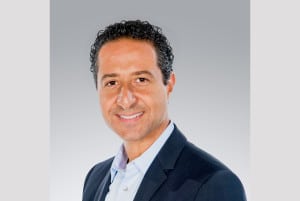 Paul Haddad
Paul Haddad was named global chief data officer for Altice. Effective immediately, he is responsible for leading data analytics practices across all of Altice Telecom and Media subsidiaries where he will launch local and global advertising solutions and develop product and pricing strategies in each of the company's territories. Haddad will report to Altice Group CEO Michel Combes and Altice USA chairman and CEO Dexter Goei. Haddad joins Altice with over twenty years of experience in big data analytics, advanced advertising, programmatic, optical networking, wireless backhaul and network management. Haddad speaks five languages and is an ancient history buff. He travels extensively across Europe, Africa and Asia to research and visit historic sites. He is also an avid motorcycle rider and enjoys riding the world's most beautiful scenic routes.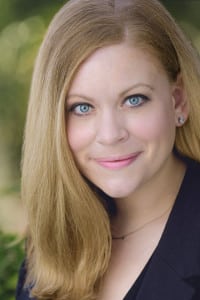 Tori Socha
Tori Socha was promoted to vp, original series for Spike TV. Socha is charged with expanding Spike's non-scripted slate. She will continue to oversee current and original series concepts for the network and report to Chachi Senior, svp of original series. Currently, Socha oversees the series "Ink Master" and spinoff series "Ink Master: Redemption," and is in charge of the upcoming series "Caraoke Showdown" and "Tracks." Before Spike, she was dir, alternative programming for Syfy where she developed series such as "Ghost Mine" and "Heroes of Cosplay" and was also manager of development for TLC. A native of the DC area, Socha is a die-hard Redskins fan. Her loves include camping, hiking and outdoor thrills.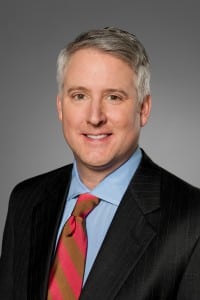 Matt Tolleson
Matt Tolleson was promoted to svp, brand distribution for Turner in the Turner Content Distribution division. He will continue to report to Jennifer Mirgorod, evp of brand distribution. He will oversee account management responsibilities and content distribution strategies with DirecTV/AT&T, Cox, Mediacom and more. He will also be responsible for generating revenue opportunities for the Turner brands with MVPD parnters, such as launching product enhancements, expanding content distribution and assisting in renewals and negotiations. Tolleson has served Turner for twenty-two years in their content distribution division, most recently as vp, brand distribution. He currently resides in Atlanta with his wife Caroline and their two children, Matthew and McLean, with whom he enjoys spending time.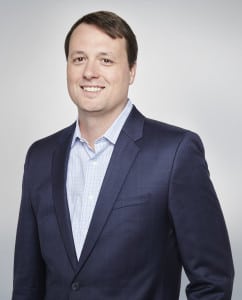 Harold Goings
Also in the Turner Content Distribution division, Harold Goings was promoted to vp, business development and digital distribution. He will continue to identify new business and revenue opportunities, assist with the monetization strategy and work with network digital teams. He will also continue to report to John Harran, svp of business development, digital distribution and strategic partnerships. Goings will now be responsible for creating and expanding Turner's digital partnerships. He has served Turner for nine years, most recently as senior director. Goings enjoys spending time with his two children and staying active, whether it is outdoors or with a workout.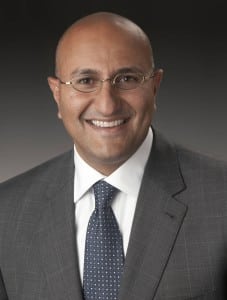 Sam Attisha
Sam Attisha was named svp and region manager for California for Cox Communications. He has held this position temporarily since July 2015 while simultaneously serving as vp, business development and public affairs for California. He will now lead employees and oversee day-to-day operations in Orange County, Palos Verdes, San Diego and Santa Barbara. Attisha joined Cox in 2007 as vp of business development and public affairs for San Diego, where he was responsible for generating new business development partnerships and strategically directing the government, community, media and public relations functions in San Diego. He serves on many boards in California, including the San Diego Regional Chamber of Commerce, the California Channel, USS Midway Museum, California Cable & Telecommunications Association and the Downtown San Diego Partnerships. The California native and his wife, Shereen, have three sons.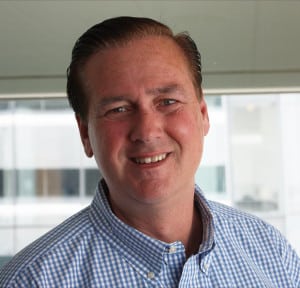 Rick Bergan
Rick Bergan was appointed to the newly created position of head of content distribution, US for Stingray. In line with Stringray's multi-platform expansion efforts in the US, Bergan will be responsible for sales development and creating relationships with US sales agents and TV operators. Bergan will work closely with Brian Decker, svp of US sales. Prior to joining Stingray, he served as evp, business development and sales at the Philadelphia-based startup, OneTwoSee, which Comcast recently acquired. He was also svp, distribution at Music Choice. He will begin on Aug 15. Bergan resides in Malvern, Pennsylvania with his wife and three children. In his free time he enjoys beach vacations with the family, playing golf and coaching youth sports.