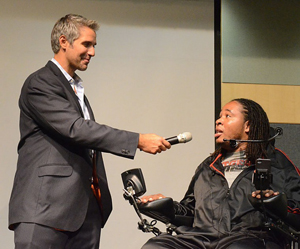 Kory Kozak
Golf Channel has hired Kory Kozak as coordinating producer of features and Mark Summer as senior director of the net's evening news show, "
Golf Central." Kozak has produced features for more than 15 years, for outlets such as ESPN, National Geographic Channel, NASCAR Productions and FOX Sports. No stranger to industry accolades, he's won 8 Emmys and has been nominated for 25. Before becoming a producer, he worked at ESPN as a production assistant, associate producer and a features producer. Kory tells us he played football at Rutgers University from 1988-92 and was a starting defensive end for 3 seasons. Check out the pic below. He also produced and directed 2 TV features and a short documentary on
Eric LeGrand
, the paralyzed Rutgers football player. Kory made several appearances with Eric (see photo above), helping him raise money and awareness for his charity. The short documentary on Eric was nominated for an Emmy last year.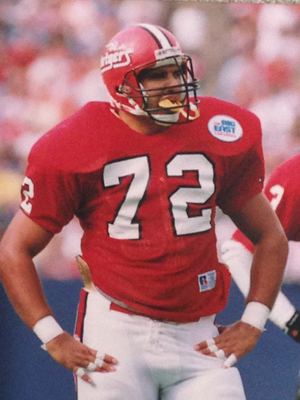 Kory Kozak's days as a Rutgers defensive end.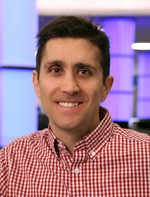 Mark Summer
Summer has 23 years of experience in sports production at ESPN, which began in 1990 with a production assistant role. He moved up through the ranks to become senior coordinating producer in 2007. In this capacity, he oversaw the development of creative concepts for all sports news programs, including ESPN's NBA studio shows and "SportsCenter." Mark says he plays the drums for fun and runs 3 miles almost every day.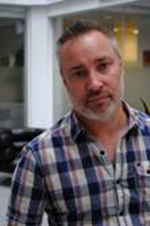 Ricky Kelehar
Ricky Kelehar has been named vp, unscripted programming for BBC America, a post he'll take up next month. He comes from IWC Media, where he was head of factual entertainment and US formats. Kelehar created the series "Gadget Man" for Channel Four in the UK and worked for the BBC in New York as executive editor of factual entertainment. He has worked in television for 20 years, with talent from production companies such as Tiger Aspect, Optomen, Diverse, Twenty Twenty, and ITV Factual and Documentaries. Ricky is a big sports fan—and a long-suffering supporter of Arsenal Football Club. His favorite player is Thierry Henry, once an Arsenal man and now the star of the New York Red Bulls. Ricky also loves track and field, tennis and biographies about TV, film and politics. Some more fun facts: "I have an inexplicable collection of Olympic mascot memorabilia and an unhealthy penchant for 70s disco." In fact, he used to DJ at his own short-lived London club, Eargasm. It appears he's mainly an urbanite: "I haven't climbed any mountains, trekked across any deserts or scuba-dived anywhere."
Emily Yeomans
Emily Yeomans and Chloe Ellers were upped to vp, communications for Bravo and Oxygen Media. Previously senior director for Oxygen Media, Yeomans will now lead the Bravo and Oxygen communications teams on the East Coast and head up publicity campaigns, launches, branding efforts, upfronts and marketing. She'll also be the point of contact for ratings news. Yeomans joined Oxygen in 2012 as senior director. Prior to that, she was director, communications at Bravo Media, and she also did a 5-year stint at MTV Networks. Emily tells us she got a full-ride scholarship to Boston College for tennis. And it seems she's got luck, in addition to skill, on her side: "The first horse race I ever attended was the Kentucky Derby, where I placed my bet on a 50-1 odd horse and won."
Chloe Ellers
Ellers held the role of director, Bravo Media, before the promotion. Based in Los Angeles, she'll lead the West Coast communications teams for Bravo and Oxygen. Oversight of daily press initiatives in development, production and scripted and non-scripted programming falls under her purview. She joined Bravo in 2011 as director, communications, and before that she worked at BWR Public Relations for 5 years. Other roles include working on production for shows with Sony Pictures Television, Paramount Pictures and NEXT Entertainment. Chloe tells us she once got a rose on "The Bachelor"… as a stand-in during a tech rehearsal. Also, she has hiked from the top of the Bolivian Andes down to the Amazon River Basin.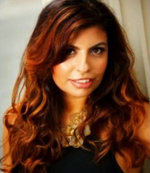 Renée Mizrahi
El Rey Network has hired 3 execs in its ad sales department.
Renée Mizrahi was named vp, integrated marketing and ad sales, while Melissa Viele Kearney and Chris Owen have been hired as account executives. Mizrahi has more than 15 years of experience in mobile, digital and TV ad sales marketing under her belt. Her last position was vp, integrated marketing and account services at Viggle. She also worked at CBS Interactive as director of marketing and held marketing positions at companies such as The Knot Inc., Star Magazine and Meredith Corporation.
Renée tells us she's passionate about modern art and gallery gazing in NYC. In her spare time, she helps her sister Stella Michaels, a prominent abstract artist and owner of Stray Kat gallery in Manhattan's Meatpacking District, with marketing, partnerships and charity ties. She also loves photography and designing accessories.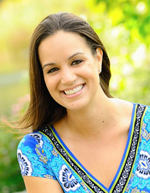 Melissa Viele Kearney
Melissa Viele Kearney previously worked at Screenvision. Her responsibilities included creating on-screen, mobile and texting ad experiences for packaged goods, automotive and wireless categories. She started her career as an assistant buyer at MediaCom. Melissa, we learned, was an All-American swimmer in the Patriot League. She's also interested in photography. Currently, 99% of her photos are taken of her son.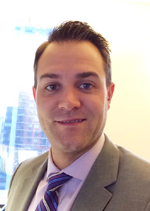 Chris Owen
Chris Owen has nearly a decade of sales and agency experience. His last post was at ESPN, where he worked with blue chip companies on the global expansion of ESPN X Games. He also worked for MTV, MTV2 and mtvU, and was a senior buyer at Zenithmedia. In his free time, Chris likes to build custom cafe racer motorcycles and muscle cars. He's also a co-owner of a CrossFit gym in Mahwah, NJ.
Morgan Selzer
CMT has hired Morgan Selzer as vp, programming development. She comes to the channel from Style Network, where she developed new content and talent for nearly 2 years. She also spent 2 years as director of development for production company Eyeworks USA and started her career at MTV as a manager of development and production for primetime and daytime series. When Morgan is not making television, she enjoys trying and creating new dishes for her husband's restaurant, Simplethings. Another fun fact: she once appeared on the game show "Cash Cab," but she was kicked out right before she and her friend arrived at their final stop. The episode still repeats to this day. "I often get random text messages and emails from friends who see me on TV," she says.