Steven Cochran and Cathy Kuo
An executive shuffle was announced at WOW! this week. CEO and chair of the board Colleen Abdoulah will hand over her CEO responsibilities to Steven Cochran, the current company president. Abdoulah will remain as chair of the board, on the Board Compensation Committee and remain acting chair of the ACA. Meanwhile, CMO Cathy Kuo will take on Cochran's operational duties and become COO. The changes take effect April 1.
Steven Cochran came to WOW! as CFO in 2002. In 2008, he was upped to COO/CFO and then to president in 2010. His new role also entails joining the board of directors. Steven tells us he's a dedicated St. Louis Cardinals baseball fan. And to put himself through Brown University, he loaded UPS trucks.
Cathy Kuo joined WOW! in 2001 and has headed up its strategic vision for pricing and product management, branding and programming and ad sales. In that capacity, she has quadrupled the company's customer base. Cathy says she loves karaoke. She also believes that the answers to all life's questions can be found in "The West Wing."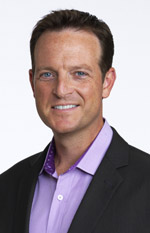 Shannon O'Neill
Shannon O'Neill was appointed president of Travel Channel, assuming the role that was recently vacated by Laureen Ong. He's worked at the network for the past three years as svp and CFO and led strategic planning, financial reporting and Travel's digital strategy and operations. Prior to joining the company, he was svp and gm of the digital media business at Golf Channel, where he grew digital revenues tenfold. He also worked as vp of emerging networks for Comcast's programming and guided the launch of FEARnet. Shannon tells us he used to play college baseball at the University of Delaware and now loves golf—though his wife beats him on a regular basis. Naturally, he loves travel. Some of his faves: body surfing in Kailua Bay, Hawaii, "living the Roman life" in Trastevere, Italy, and playing Irish links golf in County Kerry, Ireland.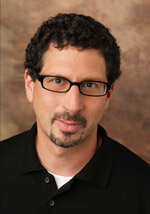 Barry Jossen
AETN's in-house production arm A+E Studios has named Barry Jossen evp. The position entails oversight of scripted programming operations, including creative affairs and production of programming. Jossen's last post was head of ABC Studios. Under his watch, series such as "Lost," "Desperate Housewives," "Grey's Anatomy" and "Scandal" were produced. He also founded ABC Signature, which creates content for off-network and emerging platforms, and he was integral to the growth of the company's cable presence. Before that, he was an executive consultant for Imagine Television, an executive producer on "Grapevine," co-executive producer on "Sex and the City," head of production at DreamWorks Television and producer at Lucasfilm Limited. We learned that Barry's production shingle JuneBug Entertainment is named after his Golden Retriever. The pup also appeared in the film Homeward Bound 2, which he produced. Also: His short film Dear Diary was originally a failed ABC pilot, which he turned into an Oscar winner.
Jeffrey Thompson
News channel and content producer RNN (Regional News Network) has hired Jeffrey Thompson to fill the newly created position of gm and svp, business development. He'll lead the company's new West Coast office and head up business development efforts, particularly content partnerships. Thompson most recently worked as vp, digital strategy and business development for Shout! Factory. Before that he developed digital business extensions for Conde Nast Entertainment. Also on his resume: vp, global business development for The Walt Disney Company. Jeffrey, we learned, has competed in more than 30 (!) triathlons, including the US Iron Man championship in NYC. He also loves to play the saxophone (alto and tenor).
Kelly Day
Kelly Day has joined AwesomenessTV as chief digital officer, a newly created post. She's charged with overseeing the channel and increasing its distribution across digital platforms and international markets. Previously, Day was CEO of multiplatform media company Blip Networks. Prior to that, she led Discovery Communications' digital media and commerce businesses. Other roles include vp of e-commerce at wedding media company The Knot and executive director of AOL Shopping. Kelly loves to stay fit and is really into SoulCycle and yoga. She also has a passion for collecting wine, an interest she attributes to working in a winery in her 20s where she gave tours.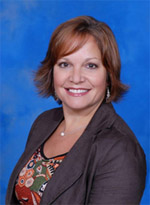 Ann Schick
Ann Schick has been hired as vp, affiliate relations for Herring Networks, Inc., the parent company of cable nets AWE and One American News Network. She has more than 25 years of experience in marketing, sales and affiliate relations for both the programming and distribution sides of the business. While working at Verizon, she and her team spearheaded the launch of FiOS TV and oversaw its growth. Her career also included a stint at Starz, where she helped launch Starz's networks, as well as top account management positions for several major cable operators. Ann loves a good crossword puzzle. She also loves sailing and has even been in some regattas.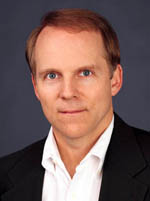 Coleman Breland
Coleman Breland has been appointed president of Turner Network Sales. Moreover, Richard Warren was upped to evp of negotiations and strategy and associate general counsel, while Jennifer Mirgorod was promoted to evp of brand distribution. Breland will still lead Turner Network Sales and head up affiliate sales, marketing, interactive TV and new tech business development for Turner's 10 domestic networks. He held the COO role previously, which he took on in 2009. Before that, he had served at evp of sales and marketing of the distribution unit since 2003. His first role at Turner, which he assumed in 1999, was svp, marketing and sales. We learned that Coleman is a true southerner. Born and raised in North Carolina, he now lives in Atlanta. There he loves to play tennis and is also on the Board of Director for Covenant House, an organization that provides shelter and services to Atlanta's homeless and runaway youth.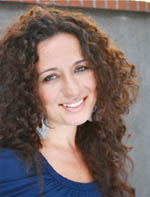 Mary Pelloni
Discovery Studios announced an overall term deal with executive producer Mary Pelloni, who will develop and produce series and specials for the company. She's been producing series and talk shows for broadcast and cable nets for more than 10 years, including "Sally Jessy Raphael," "Roseanne Barr" and "Gordon Elliott." Other series on her roster include "
DC Cupcakes" for TLC, "Bridezillas" for WE TV and "How Do I Look?" for the Style Network. Mary says she's obsessed with her two small Pomeranians, Oprah Winfrey and Johnny Carson. "I love to take them for walks around the UCLA campus," she says. She is also a big fan of the men's and women's US national soccer teams. "I can't wait to watch the women's chase for the World Cup in Canada and the men's chase in Brazil."
Mark Kornblau
NBCUniversal News Group has hired Mark Kornblau as svp, communications, effective February 17. He replaces Kathy Kelly-Brown who recently was appointed head of the company's global talent booking division. Responsibilities include oversight of communications strategy for the news group and partnering with NBC News, MSNBC and CNBC communicators. Kornblau comes from JPMorgan Chase, where he was managing director of corporate communications. He also served as communications director and spokesman for Ambassador Susan Rice at the United States Mission to the United Nations, as well as senior communications roles on two US presidential campaigns. Mark's first love is baseball, and he's a long-suffering New York Mets fan. He also tells us he ran the New York City marathon.