Courtney Menzel
Discovery Communications' Bill Goodwyn has a new team member. Courtney Menzel joins the company March 1 as SVP, Domestic Distribution. A 20-year veteran in affiliate sales and marketing, she's worked for companies such as MTV Networks and Current Media. But affiliate sales isn't her only expertise. Fun fact about Menzel: in 2006, she and a few girlfriends co-authored the book "The Conception Chronicles: The Uncensored Truth About Sex, Love and Marriage When You're Trying To Get Pregnant." At Discovery, she'll be responsible for strategic oversight and distribution of 13 nets, 9 HD channels and all Discovery's U.S. Hispanic nets. Menzel will manage affiliate sales and marketing teams in the Silver Spring HQ, LA and Charlotte, reporting to Goodwyn.

Laura Giacalone
At Discovery Fit & Health, Laura Giacalone was named VP, Marketing. On-air and off-air marketing campaigns and partnerships across platforms fall under her purview. She'll work out of the NY office and report to Rita Mullin, SVP, Content Strategy. Want to make a good impression on Giacalone? Maybe drop a little Rose and Blanche impersonation on her. Turns out she is a huge fan of "The Golden Girls." HUGE—even winning a trivia contest about the lovely ladies. Winning question: "What song did Sophia recall singing when Shady Pines burned down?" The answer: "One for My Baby." We're impressed. Before the new post, Giacolone was VP of Marketing for Planet Green, where she brokered a multi-million dollar deal with GM for the original series "Detroit in Overdrive."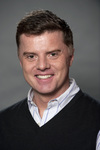 Tim Bruno
Viacom Entertainment Group promoted Tim Bruno to SVP, Event Production, Talent Development & Studio Relations. He'll head up production for the group's big events for Spike TV, Comedy Central, TV Land, and he'll continue to oversee talent development and studio relations for the three nets. Bruno did a 13-year stint as a producer at NBC, where he logged an Emmy, prior to moving to Viacom. But he hasn't always been in cable. In fact, his first job was at Macy's Herald Square in the electronics department. "They saw on my resume that I worked at a radio station in college and I suppose they thought it was a good fit," he told CableFAX. "I just wanted something easy, like socks." On the weekends he enjoys pitching in at his partner's antique shop in Callicoon, NY.

Mary Murano
Just a year after its launch, Schoen Marketing has tapped Mary Murano, former EVP, TV Networks Distribution for NBCU, to head its brand new New York division. With years of strategic sales and distribution experience with brands like USA, Bravo, Oxygen and the Olympics under her belt, Murano will build marketing initiatives and partnerships for Schoen, a Hollywood-based TV sales, marketing and consulting agency. Murano, too, started her career in an industry other than cable. Her first job was at a Friendly's, where she won the restaurant's Silver Dollar Award for best waitress. At home, they call her "Nancy," a nickname given to her by her son. Because she's got to be prepared—and on time—for everything. Another fun fact: Murano reads People magazine religiously on airplanes—but only on the backend of a business trip, of course.


Keith Pardy
The Weather Channel Companies has made Keith Pardy its new CMO. Most recently he served as CMO at Research in Motion (RIM), and prior to that he was SVP of Strategic Marketing and Consumer Insights at the Nokia Corporation. Pardy will oversee brand strategy and identity, partnership marketing, new revenue opportunities and consumer engagement across all TWCC's platforms. Having lived and worked in Canada, the U.S., Moscow, Stockholm, Madrid, London and Helsinki, Pardy has always been fascinated by the ways in which the unconscious mind impacts the human condition. "When you peel back politics and culture we are all so much more the same than different," he told CableFAX. "I love the challenge of marketing brands globally. The more you deeply understand the human condition, the more successful you can be at this cause." Beyond the 9-5, he loves the world of design and aesthetics and enjoys gardening, walking and biking. Pardy will report to Jennifer Dangar, EVP, Distribution, Business Development and Marketing for TWCC.

William Strahan
Comcast upped William Strahan to EVP, Human Resources, for Comcast Cable. He'll oversee all HR and report to CEO Neil Smit, who credits Strahan's ability to drive improvements in customer service, through training and employee engagement. Before coming to Comcast in 2006, he spent nine years at Mercer HR Consulting as a benefits consultant for Fortune 100 companies. He also has practiced law in Washington, D.C., specializing in compensation and benefits relating to M&A and public offerings. According to Strahan's kids, he makes the best pancakes in the world. (The secret ingredient is nutmeg.) His favorite getaway spot is Pocopson, Penn., where his wife and two sons spend many a weekend at a house they have there. "I love the woods, the creek and the arts community," he said. He's also an MSNBC junkie. On Sundays you'll find him watching "Meet the Press," crossword puzzle in hand.