Andy Cohen
Bravo has inked a two-year deal with "Watch What Happens Live" host and exec Andy Cohen to stay on as the late night show's host, as well as executive producer of "The Real Housewives" franchise. The company also locked in a first-look, multi-year development deal with Cohen's new production company Most Talkative. He'll step down from the executive role, with Lara Spotts becoming the new head of development for the network. Cohen came to Bravo in 2004 as vp, original programming and development, then as svp and lastly evp in December 2010. Under his watch, season 6 of "Top Chef" received an Emmy for Outstanding Reality Competition Program in 2010. He also has 17 Emmy nominations under his belt as well as 2 Peabody wins, as executive producer of the Trio doc "The N Word" and "Project Runway." Cohen also served as vp, original programming for the network known as Trio and also worked at CBS News for a decade.
Lara Spotts
Previously, Spotts served in the vp role. She served in casting, production and development roles at VH1, MTV, Logo, Showtime, Disney Channel and ABC prior to joining Bravo. Additionally, she created, developed and executive produced the doc "Raising Teens" for Logo and wrote and produced the short film "One Sung Hero." Other credits include staff writer for Showtime's "The L Word" and creator and producer for Disney Channel's "Totally Hoops." Lara, we learned, is the mother of twins. Other talents include scoring 500 in Scrabble and the ability to do a mean Cher impersonation.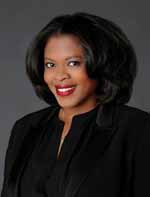 Brie Miranda Bryant
Oxygen Media
upped
Brie Miranda Bryant to vp, development and production, original programming. Developing and producing new series, specials and overseeing day-to-day production on originals fall under her purview. Her most recent role was senior director of development and production
. Bryant came to Oxygen in 2004, and before working in television, she worked in publishing at
Teen Vogue
and in film, including the the Martin Scorcese and Clint Eastwood doc "The Blues." She also served as a co-chair of the NBCU Diversity Counsel and landed a Gracie Award. Brie tells us she reads a book a week, mainly historical fiction. "But right now I'm currently reliving my childhood through Judy Blume. I'm rereading every single one of her books.
Summer Sisters
is my favorite," she tells us.? Brie has been horseback riding since she was five years old. "I love the smell of hay…But besides the horses, my favorite thing about riding are the boots." Also, she's serious about antiquing. Here's how serious: "I canvas the country (online), take weekend road trips to antique shows to find unexpected treasures whenever possible and am a Flea Market/Country Living magazine nut." Pretty serious.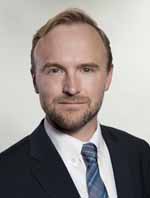 Tom Soper
Tom Soper has been promoted to vp, distribution sales for Music Choice. His new post requires securing carriage agreements for the network, particularly for Music Choice Play, and will lead affiliate sales strategy, contract negotiations and implementation for services including TV Everywhere and dynamic ad insertion on VOD. He joined the company in 2007 and most recently was senior director of advertising sales. Other companies on his resume include The Walt Disney Company and GE. Tom has three boys under five years old—and they're already way too familiar with pop music, he says. "They even know who 2 Chainz is!"