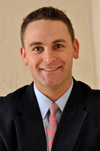 James G. Moorhead
DISH has hired James G. Moorhead as SVP, Chief Marketing Officer. Most recently he worked for The Procter & Gamble Company, where he held senior marketing roles for the past 11 years. Gilette products and Old Spice were a few of his successes there. Moorhead's career accolades abound: He was named the 2010 Grand Marketer of the Year by Brandweek editors and was part of Ad Age's Creativity 50. Moorhead will report to DISH CEO Joe Clayton. Meanwhile interim CMO Vivek Khemka will return to leading the company's product management organization.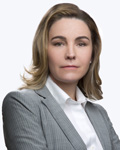 Darci J. Bailey
Seth A. Metsch
In A+E Nets' legal and business affairs department, veterans Darci J. Bailey and Seth A. Metsch landed promotions. Bailey's title is now VP & Assistant General Counsel, Legal & Business Affairs. The nets' litigation, IP and employment issues fall under her purview. Something you may not have known about Darci: She's quite the athlete. She was a competitive skier and competed internationally—and also ranked nationally in the top 10 for a time. Moreover, as a college soccer player she was a 3-time MVP.
Seth A. Metsch was upped to VP & Digital Media Counsel, Legal & Business Affairs, where he'll focus on domestic and international digital media transactions, including distribution for video, mobile apps and games. He's got a green thumb, we hear, which blossoms with composting and growing his own raspberries, tomatoes, string beans and lettuce. Lastly, Lorna McKenzie, new to A+E in 2011, was named Consumer Products Counsel, a role which handles consumer interactions like international video acquisitions and multiplatform educational licensing. When not advising, Lorna travels internationally—and loves to blog about it.

Lauren Gellert
Lauren Gellert is WE tv's SVP, Original Production & Development. She'll develop and produce the net's originals, head up production and manage relationships with outside production companies. Based out of New York, Gellert will report to Kim Martin, President & General Manager. Fun fact: Before heading to TV, she considered a career in dance. In fact, that was her major at Northwestern University. "While I stayed in a creative field, I ultimately decided that TV was a more lucrative career choice for me," says Gellert. She also loves hiking and camping with the family.

Karen Marderosian
Karen Marderosian has landed at the Weather Channel as VP, Regional Manager, Detroit Ad Sales, where she'll lead the Detroit sales office's cross-platform revenue and sales strategies. She comes from Discovery Communications, where she headed up sales in the Detroit region for Discovery, Science, Military Channel, Velocity and ID. Marderosian was born and bred in the Motor City, but she's a Parisian by passion. After living in Paris, she loves all things French—food, books, designers, films—even Parisians.
Ken Leonardo
and
Jason King
CTAM announced a couple of promotions. Ken Leonardo was upped to VP, Marketing, from director of marketing, a post now held by Rita Bowers. He joined CTAM in 2009 from his own marketing consultancy, which had clients such as Hallmark Channel, HGTV and Sprout. He also held marketing positions at Discovery Channel, Animal Planet and C-SPAN. When not working, Ken spends time with his family and his son's pet leopard gecko. Also, he loves working out. A lot. In fact, he's a co-owner of a gym in Kensington, MD.
Jason King has been promoted to Senior Director, Communications and Media Relations. Beyond the 9-5, Jason coaches a co-ed soccer team through the Alexandria Soccer Association. And he's got a claim to fame fans of HBO's "The Wire" will appreciate. In the season finale of season 1, you catch him as the Philly police officer who arrests "Wee-Bey."