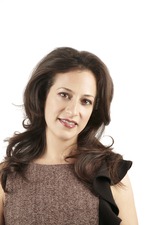 Jennifer Caserta
A couple weeks ago we wrote about IFC/Sundance former President Evan Shapiro leaving AMC Nets to head up Participant TV. Since then, Jennifer Caserta has been promoted to IFC President and GM, a step up from the EVP, GM role she's held at the network since 2008. Caserta was behind IFC's rebrand and tagline, "Always On. Slightly Off." and the net's originals strategy, which included the hit show "Portlandia." The series recently won a Peabody Award and delivered 13.5 million total viewers in its 2nd season—up 150% from the 1st. No stranger to cable, Caserta has also worked at fuse, Court TV, Oxygen Media and Food Network. Jen, we've learned, is a huge Howard Stern fan and a bonafide TV junkie. Aside from IFC's shows, she's a fan of "Community," "Modern Family" and "The Soup." In her spare time she enjoys Pilates, shopping and dining out. The latter is a necessity, given that she's a self-proclaimed "terrible cook."
Paul Guyardo, Keith Kazerman, Tony Goncalves
At DirecTV, Paul Guyardo was named EVP, Chief Revenue & Marketing Officer. The new position incorporates traditional ad sales and digital platforms. Previously, he led the U.S. sales and marketing organizations for DirecTV, including distribution channels, branding, PR pricing and consumer research. He'll report to Chairman/President/CEO Mike White. Here's Paul on his first job after business school, at an ad agency representing Taco Bell: "The client wanted everyone on the account to work behind the counter at Taco Bell to really get to know the product. A fellow classmate, who came to Taco Bell to get something to eat, saw me working there and soon thereafter spread the word that a Northwestern graduate ended up working at Taco Bell." Keith Kazerman was also promoted to SVP, Ad Sales, and will report to Guyardo. His team will focus on launching digital platforms and furthering interactive advertising efforts.
DirecTV has also created a new Digital Entertainment Products division, to be led by SVP, Digital Entertainment Products, Tony Goncalves. Strategy, generating ideas and product definition across digital and On Demand platforms fall under his purview. Most recently, he was Senior Vice President of Product Management. Tony hasn't always worked in cable. In fact, he had a DJ business in high school and college and was a permanent fixture at weddings, Bar Mitzvahs and high school graduation parties. "The job helped pay for my first new car and my wife's engagement ring," he said.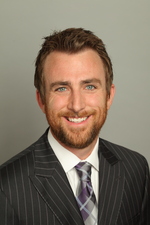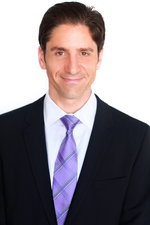 Chad Harris
Rob Perna
Chad Harris now occupies the new position of SVP, Business Development, Crown Media Family Networks. Previously he held the role of SVP of Integrated Marketing and New Media. Harris will be responsible for securing new, non-mainstream revenue streams while executing business functions. A bit about Chad: His favorite food is anything that can be deep fried and served on a stick. He also bears an uncanny resemblance to the lead singer of Lady Antebellum.
Also at CMFN: Rob Perna is now VP of Financial Planning in Analysis, where he'll oversee financial analysis, business forecasts and alternative financial and strategic plans for the company. Previous roles include Director of Finance and Planning at Universal Music Group Distribution & Vivendi Entertainment and posts at The Walt Disney Company and Deloitte & Touche LLP. Perna is an avid reader of the New York Times and has studied cinema and post-Freudian psychology in recent years. In his free time he consumes copious amounts of café con leche with friends at Café Tropical and enjoys hiking the various canyons in and around Los Angeles.