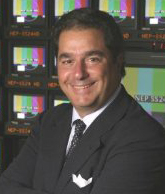 Lou Borrelli
NimbleTV has named Louis A. Borrelli, Jr. its Chief Marketing Officer. Having joined the soon-to-launch cloud-based TV platform service as an advisor and investor in 2011, Borrelli will now oversee all marketing, including communications, strategy and business development. (Read about NimbleTV's role as streaming middleman between multichannel providers and consumers in CableFAX Daily.) Previously Borrelli served as President CEO of NEP Broadcasting, LLC, SVP of Broadband of America Online, Inc. and founding partner and COO of Marcus Cable, among other posts. CTAM has given him 2 TAMI awards and a Pinnacle Award, and he was elected to the Cable Pioneers in 2002. Fun facts about Lou include a drum habit and a pension for grilling: "I grill…therefore, I am." Also: Attention Dave Grohl, you have an able-bodied fan who'd jump at the chance to join your ranks. "I can play all the drum parts for the entire Foo Fighters catalogue," Borrelli admits. "When Dave Grohl calls because Taylor Hawkins broke his arm, I will be ready."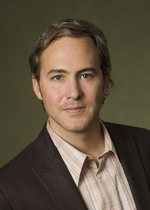 Craig Parks
Craig Parks has been upped to SVP, Digital Media & Alternative Content at IFC. Parks is charged with extending the brand's sensibility to digital, oversight of editorial content for IFC.com, social media strategy and deploying content across alternative platforms. In the VP role at IFC, he developed IFC Sync, a duel-screen experience allowing fans to interact with each other and network talent. Prior to joining AMC Nets, he worked for ABC Family, MTV and VH1. Parks enjoys visiting his wife's family in Hawaii, where he surfs with his mother-in-law, "a pretty awesome long-boarder." He also swims, and is currently training for long distance.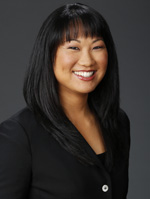 Nancy Jo
Guess who else swims? Nancy Jo, Bravo Media's new VP, Digital Strategy and Business Development. "I've developed a habit of always encouraging friends and colleagues to join me," says Jo. "This may result in a conversation that would ordinarily take 5 minutes, spread over the breaks of a 20 minutes set." Jo's newly created post entails developing growth opportunities and strategy in digital media, identifying new partnerships and growing revenue across digital platforms via alternative methods of monetization. She'll report to Lisa Hsia, EVP of Digital Media for Bravo. Jo comes to the net from VEVO, where she was Senior Director of Business Development. Prior to that, she worked as VP of Corporate Finance and Business Development at Modern Luxury Media.
Emily Mayer
Comcast Entertainment Studios has tapped Emily Mayer as VP, Development. She comes to CES from GRB Entertainment, where as VP of Development she sold projects to cable nets like E!, AMC, Animal Planet, MSNBC, OWN, VH1 and WE. So she has experience hiring show runners, liaising with talent and execs and executive producing. At CES she'll develop new series, pitch and sell projects and manage creative personnel. Some fun facts about Emily: she met her fiancé at a trapeze class (um, awesome), she recently rescued "2 sassy dogs" from the kill shelter, and she's into fashion. Though she calls herself "an avid follower of sample sales and emerging fashion designers," you can also find her wandering flea markets regularly to satisfy her tastes for "all things vintage."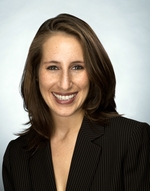 Samantha Maltin
Samantha Maltin has joined the A&E family from Nickelodeon, as SVP, Marketing, for History and H2. She'll oversee marketing and expand H2 across all media, while reporting to Nancy Dubuc, President and GM, History and Lifetime Networks. Most recently she was SVP, Global Partnerships for Viacom International Media Network, where drove international revenue and monetization of Nick's properties globally. Samantha loves to travel ("Paris"), ski ("Telluride") and make her own wine ("still learning!"). Her favorite thing to cook might be Moroccan food. One of her weaknesses is cinnamon. You'll find her putting it on…. everything.