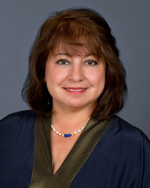 Italia Commisso Weinand
Mediacom's Italia Commisso Weinand has been promoted to EVP, Programming & Human Resources. A cable veteran and one of CableFAX's Most Powerful Women, Weinand began working in the industry at Time Warner Cable in 1977. She did a stint as regional manager at Comcast and then joined Mediacom in 1996 as VP, Operations. She's been named a Cable TV Pioneer and served as a Board Member for the United Way, WICT, NCTC and Cable Positive. Now she's on the board of The Cable Center and The Emma Bowen Foundation and is passionate about fundraising for charities Knights of Columbus and Hope Through Care. There's no shortage of accomplishments on Weinand's list, but her true aspirations are slightly more humble: "My ultimate goal is to be a beach bum." She loves gardening, culinary "challenges"(beyond spaghetti and meatballs) and international travels and playing tennis, when time allows.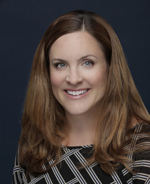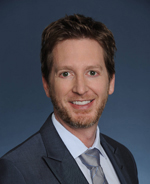 Bonnie O'Donnell Jody Vogelaar
At Fox Networks Bonnie O'Donnell and Jody Vogelaar were upped to VP, Fox Networks Distribution Marketing, filling the vacancy left by Sol Doten's shift to VP, Communications in Feb. O'Donnell will oversee distribution marketing for Fox sports nets and their non-linear components, as well as Fox Global Networks. Appropriately, Bonnie likes sports. The Boston Red Sox and her daughter's t-ball team, the Cincinnati Reds, top her list of teams. She also starts every day with a Diet Coke. Vogelaar will head up distribution marketing strategy for entertainment, non-fiction nets and their non-linear extensions, including FOX, FX, National Geographic Channel, Nat Geo WILD and Fox Movie Channel. Jody, we learned, is rather musically inclined. "I play 5 instruments, but my favorite is piano." Other favorite activities are tennis and home improvement. Doten, by the way, calls his own appetite for sports TV "unhealthy," especially when it comes to Boston pro teams and the University of Arizona. And he plays them, too: basketball, tennis and mountain biking are his faves.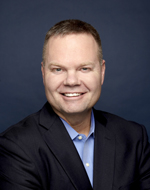 Sol Doten

Veteran GMC TV exec Paul Butler has been tapped to oversee ops as GM at Magic Johnson's Aspire, a new African-American network launching in June. He'll report to Aspire chmn Johnson. Butler held the role of SVP/General Counsel at GMC most recently. He'll continue to occupy the post during the transition. On Paul's iPod: Lavay Smith & Her Red Hot Skillet Lickers, J Cole and Darius Rucker.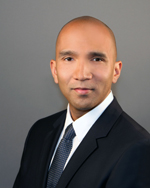 Paul Butler