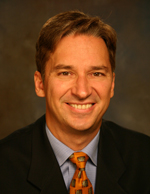 Dan York
CableFAX Daily
had the exclusive scoop that Dan York had resigned from AT&T, with Jeff Weber appointed to President, Content and Ad Services. Then DirecTV announced that York would be joining the company ranks as Chief Content Officer in July, replacing Derek Chang, who will leave at the end of the year. Chang is interested in moving into international business, though he has no specific plans at this point, he told CableFAX Daily. York will lead DirecTV's programming and content rights efforts as Chang transitions out of the role. CEO Mike White, to whom York will report, praised York's work with building the AT&T U-verse video platform "from the ground up." "I know Dan will ably continue Derek's legacy of strong, imaginative content leadership," White said in the announcement. York tells us he spends a lot of time with his wife and 2 kids—a daughter who'll be a freshman at NYU in the fall and an 11-year-old son. A big music fan, York has taken his daughter and her friends to Coachella music fest every year for the past 5. And for his son, he assumes the role of assistant coach on his baseball and basketball teams. Dan also loves movies, travel and books by David Sedaris.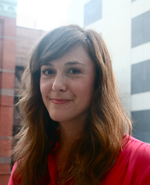 Brooke Posch
Comedy Central tapped Brooke Posch as VP, Original Programming and Development, East Coast. She comes from MTV, where she's been VP, Comedy and Animation since 2009. There she oversaw development of pilots including "The Substitute" and "World of Jenks," and developed a late-night talk show with comedians Nikki Glaser and Sara Schaefer and a half-hour Latina comedy with Jennifer Lopez's Nuyorican Productions. She also worked at Crossroads Television, where she developed projects for IFC, HBO, Bravo and other nets. Brooke is from the South, so she enjoys a good crayfish boil with her brother. And her favorite thing in life, she says, is drinking Johnny Walker Black with her dad. Also, she owns a 75-lb bulldog/mastiff mix. We hear he's pretty awesome.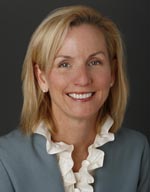 Alicia Muntzner
Style keeps growing in ratings—and this week personnel got a boost, too. Alicia Muntzner has moved from USA Network to work as VP, Ad Sales for the Style network. In the newly created post she'll head up Style Media's first dedicated sales team. At USA she was Director, Ad Sales, where she led sales teams in New York and secured marketing and multiplatform partnerships with blue-chip advertisers. In her spare time, Alicia likes to snowboard (Mt. Hood in Oregon is her fave destination), build sandcastles on the beach with her kids, sail in Nantucket and "attempt" to play golf. At Style she'll report to Susan Malfa, svp, ad sales for Bravo Media, Oxygen Media, Style Media and Women At NBCU (check l
ast week's Comings & Goings
for the deets on Malfa's recent promotion) and Salaam Coleman Smith, President, Style Media.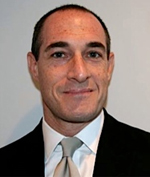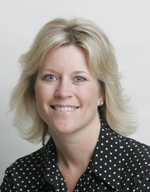 Jon Sayer Davina Kent
Comcast Spotlight announced its leadership team for its Comcast Media 360 Business Unit, consisted of 3 regional vps: Tim Russell, Jon Sayer and Davina Kent. Together they'll handle ad sales across Comcast's assets, including TV, iTV, online, VOD, tablet and mobile. In addition, they're charged with measuring campaign effectiveness based on RIO metrics. Russell, now Eastern Regional VP, Comcast Media 360, comes from TV Guide Network, where he was SVP, Head of National Sales. Sayer's role is Central Regional VP. Prior to joining Comcast Spotlight in 2011, he was CMO for the Pabst Brewing Company. Kent, now Western Regional VP, was at TiVo before arriving at Comcast Spotlight in 2008. She also worked in marketing and business development for Buena Vista Home Entertainment and DirecTV.