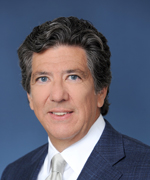 Kelly Cline
Apparently, cablers like to stay fit. Maybe it's the season, but this week's column is full of runners—many of whom enjoy the sport competitively. At Fox Networks Group we have 3 promotions in the business and legal department. As part of FNG's restructuring, Kelly Cline was promoted from svp to evp, business and legal affairs, entertainment for Fox Cable Networks (FCN). Cline is a former marathon runner and avid outdoor sports enthusiast, and now enjoys sailing on the ocean and vacationing with his wife in the Mediterranean. He'll take on the business and legal aspects of FX, Fox Movie Channel, Nat Geo Channel and NG Wild.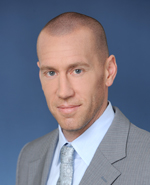 Matthew Bensen
Matthew Bensen is now svp, business and legal affairs, network distribution for FCN. He'll continue doling out strategic acumen on negotiations and distribution agreements with MVPDs for retrans. Congrats to Matt and his wife Christina, who are expecting the birth of their first child (a girl) in the next few weeks. Also, Matt has amassed an enormous comic book collection over the years. We're told he regularly loans out copies of graphic novels to his Fox colleagues in the office.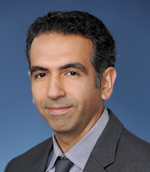 Phillip Gharabegian
Lastly, Phillip Gharabegian, previously vp, business and legal affairs, has been promoted to svp, business and legal affairs, sports for FCN. He'll focus on FSN's regional nets regarding negotiations, analysis and review of telecast rights with pro teams, sponsor agreements and other digital rights negotiations. Phillip, we learned, is a passionate advocate for animals. He serves on the board of the Heigl Foundation and the LA County Animal Care Foundation and is working to make spay and neuter access widely available to reduce the number of adoptable pets entering shelters and subsequently euthanized. Another interesting tidbit: Philips's family left Iran to escape the Iranian revolution.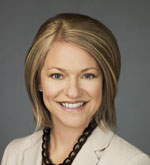 Jennifer Anderson Gragg
Jennifer Anderson Gragg has joined The Weather Channel as vp, brand strategy and marketing. She'll head up brand strategy development and product marketing across platforms such as The Weather Channel TV network and digital properties, including Weather.com online and mobile, as well as apps on smartphones and tablets. She, too, is a runner. While she participates in everything from marathons to 5Ks, adventure races are her favorite. Jennifer comes from Turner Sports, where she oversaw research, insights and strategy for the NBA, NCAA, MLB, NASCAR and golf properties.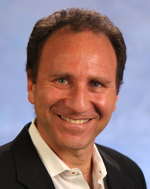 Javier Szerman
Javier Szerman has joined MundoFox, the new Spanish-language net launching in August, as vp, content development, after a 6-year stint at Fox International Channels Latin America. As executive director or content development, he was behind original dramas including "Kdabra," "Tiempo Final," "9mm" and "Mentes En Shock." The content of Javier's running habit is rather long-form. He participated in the last 4 LA marathons (26 miles each!). He's an avid walker, too. You might spot him on training days walking from Marina del Rey to Palos Verdes, roundtrip—in 7 hours.

Francis Kane, Lory George

The last of the runners featured this week is Francis Kane, who has joined Current TV as svp, ad sales and marketing. He comes from NBCU, where most recently he was vp, marketing for NBC News and information media properties. Kane's also a big Red Sox fan. Lory George has joined Current as well, in the role of vp, digital ad sales, to help develop the net's new digital strategy, business development and revenue goals. She comes from digital sales at Times Group, where she helped double the revenue of the company's U.S. accounts. Lory is a vegan, a big dog-lover, a Sci-fi enthusiast and an interior designer (in her other life).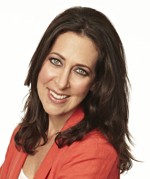 Jodi Flynn
Global indie producer and distributor Cineflex has appointed Jodi Flynn to evp, programming, effective July. At the company's LA office Flynn, who counts the hit show "Hoarders" under her list of credits, will generate content for new and returning reality series for cable nets. Most recently she was vp of development for Screaming Flea Productions Inc., where in addition to "Hoarders" she worked on Oxygen's "My Shopping Addiction" and Spike's "Three Sheets." Jodi loves international travel—particularly to hard-to-reach places. Recent journeys: Tsavo National Park in Southeast Kenya and hiking the northern Italian Coast near Cinque Terre.

Pete Chelala, Deborah Schlessinger-Brett

Viacom has hired a new mobile ad sales executive team for its music and entertainment brands. Pete Chelala is the new vp of mobile product and sales, while Deborah Schlessinger-Brett was upped to vp, mobile sales. Chelala, coming from The Weather Channel's mobile marketing division, will work with products and content teams to package and sell its mobile ad products across Viacom's music and entertainment brands. Warning: awesome little-known fact about Chelala to proceed. He moonlights as the Gourmet Dude. We also learned it took him no fewer than TEN years to land the girl of his dreams, and his 4-year-old son Henry loves dancing to early Soul Train episodes. "Don Cornelius is Henry's Captain Kangaroo!" he tell us. Schlessinger-Brett will sell the mobile inventory, contribute to strategy and collaborate with digital and linear ad sales leaders. Deb loves to travel—for real. "Before beginning my career in advertising, I lived and worked full time on private yachts in the Caribbean and Gulf of Mexico." She also has an "impressive" shoe collection and is a proud member of "the best darn book club around." The Litwits.