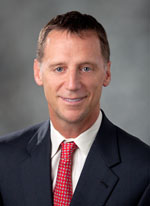 Jack Herbert

Time Warner Cable named Jack Herbert regional
vp of Operations for the Midwest Market. He'll manage the area's 9,600 employees, who are responsible for the region's 3.4 million customers in 12 states. Herbert is a 20-year vet of TWC. His last position was regional CFO for the company's east region. An active member of his community, Herbert is a Board of Trustees member for the Boys & Girls Clubs of Greater Milwaukee, a past President of the Wisconsin Cable Communications Association (WCCA) and a board member for the Wisconsin Athletic Hall of Fame. Lovely tidbit about Jack: He married his high school sweetheart, and it's been 29 years. Scary tidbit about Jack: The house he lives in was built in 1880 and has ghosts.

Shannon Fitzgerald

MTV's development team enjoyed some promotions this week. Shannon Fitzgerald was upped to svp, Series Development. She recently held the vp title and exec produced series including "Savage U" and the special "It Gets Better." Currently she's working on recently-announced series "Hoods" and "Washington Heights." Shannon has many talents, we've discovered. She acted in the movie "Dazed and Confused," and is writing her first book based on her blog, called "The Accidental Executive." In her own words, it's "part memoir about my journey from teenage runaway to where I am now, and part prescriptive for this new generation coming up." One of her goals is to help them navigate a tough economy and get their careers off the ground. Also, she's a tennis and English football fanatic. Her fandom for the latter is no joke—she's got her team Tottenham's nickname tatooed on her forearm.

Jessica Zalkind

Jessica Zalkind was promoted to svp, Talent and Series Development. She'll continue to oversee talent and casting for MTV's programming on both coasts. At the moment she's working on "16 and Pregnant," "Teen Mom," "Jersey Shore," "The Pauly D Project" and the upcoming "Snooki and JWoww." If she wasn't in cable, Jessica would be a high school guidance counselor, she tells us. Obsessed with all things culture and travel, she's hoping to visit every country in the world.

Karen Frank, Christy Spitzer, Tiffany Lea Williams

Karen Frank, Christy Spitzer and Tiffany Lea Williams were all appointed vp, Series Development. Frank joined MTV in 1996, so she's worked on some classic MTV shows, like "Unplugged" and "MTV's Beach House." "Ten On Top" and the newbies "Totally Clueless" and "Wake Brothers" fall under her purview currently. Spitzer joined MTV in 2004. Prior to that, she held roles in commercial and music video production and worked with Broadway Video and the Style Network to develop and convert content for print and online media. Williams worked on "MTV Beach House" as well, and held various roles behind-the-scenes of reality and variety shows. She also developed the concept for MTV's late-night show "Hip Hop POV." Tiffany is obsessed with Steve Jobs, an avid reader, a parent to a cute Yorkie pup named Nia Lea and has a passion for photography. In fact, she's writing her first short film and soon launching a website curating what's cool in creative.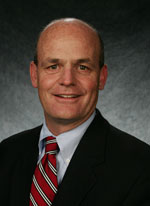 Paul Cronin

Paul Cronin has moved to Cox's Atlanta-based national ops team as svp, Customer Service. In his new role he'll oversee customer service across all product lines and communication channels. The move was effective in May, but announced externally this week. Cronin's previous position was gm of Cox's New England-Cleveland market, which has 1,400 employees serving customers in Rhode Island, Connecticut and Ohio. Prior to Cox, he worked for Media One and Continental Cablevision. Cronin will report to the company's
recently promoted evp, COO Jill Campbell. (Check out Jill's announcement here.)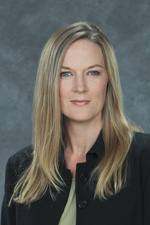 Robin Gurney

Robin Gurney has joined Showtime as svp, Original Programming, where she's charged with development and creative oversight of the net's originals. She comes from Imagine Television, as senior evp of Development and Production. Credits there include "Friday Night Lights," "Shark," "Lie to Me," and "Friends With Benefits." Though new to Showtime, working for the net's pres, Entertainment David Nevins, who was pres at Imagine Television for 5 years, is familiar enough. Gurney has also worked at production companies Berlanti-Liddell at Warner Bros., American Zoetrope at Sony and UPN at Paramount Network Television and CBS. Robin is Canadian, we learned, and counts lasagna as her favorite dish.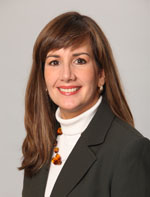 Monica Diaz

ESPN has tapped Monica Diaz as vp, Diversity, Inclusion & Work Life. She'll advance the company's diversity and inclusion policy and report to Paul Richardson, svp, Human Resources at ESPN and chief diversity officer for The Walt Disney Company.
Diaz was at Microsoft before the move, where she occupied a similar role. Monica has myriad talents: scuba diving, Gospel singing, kayaking and cooking, to name a few. Regarding the latter: She's partial to baking desserts, but like most of us, she fears too much baking will lead to too much eating. "I give away most of what I bake." Even if she didn't, it seems to us that with her workout regiment—yoga, zumba, strength training and plenty of water sports—she's got it covered.
Alex Linde

The Weather Channel Companies has hired Alex Linde as vp, Mobile and Digital Apps. Prior to the move, he was head of mobile and tablet advertising products at Yahoo!. At TWCC he'll develop, manage and execute the company's mobile strategy. Before Yahoo!, he was vp of applications for mobile messaging company Colibria. Linde also serves as co-chair of IAB's Mobile Committee. Linde is a British transplant and lives in the Bay Area with his wife and 4 sons. When not on a phone or a tablet, he's either running on trails or in his garage welding and wiring.