Signaling the company's commitment to R&D investment, SeaChange International announced this week that it bought Flashlight Engineering and Consulting, LLC, a Portland, OR-, based company that designs and writes software for digital TVs and STBs. As a result, SeaChange will create a business unit in Portland for Flashlight's 20 employees. Another consequence of the merger: Flashlight pres and CEO Eric Miller has become vp, engineering at SeaChange and will report to Shiva Patibanda, gm of SeaChange's In-Home business unit. Eric, we learned, is an outdoorsy kind of guy. His hobbies are cycling, hiking and gardening. "I have done about a dozen 500-mile tours on my bike, most with my wife, some with family and friends." Though a native of Iowa, since moving to the Pacific Northwest 15 years ago he's fallen in love with the mountains, beaches and fresh seafood.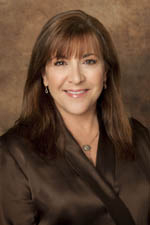 Lynn Stepanian
Lynn Stepanian has joined ABC Family as svp, Acquisitions and Scheduling. She comes from TV Guide Network, where she held the role of vp, Strategy, Acquisitions and Scheduling, and before that worked at the CW Network and The WB in a similar capacity. Stepanian is charged will overseeing off-network series, feature acquisitions and scheduling of linear content and long-form video. Event programming, stunts and managing program inventory also fall under her purview. Lynn's guilty pleasure is See's Candies. Her favorite foods also sound a little guilty. And by guilty we mean delicious: ribs, flan and wine. Her favorite pastimes are waterskiing, scuba diving, rollerskating and watching movies.
Ashok Sinha has been appointed vp, Corporate Communications for Current TV. He'll lead publicity for the net's new shows, including "Viewpoint with Eliot Spitzer," "The Bill Press Show" and the "The Joy Behar Show" (wt). He was at Oxygen Media previously, serving as director, Communications, and has worked at Logo, Disney Theatrical Group and myriad nonprofits, such as the United Nations Foundation. Ashok is passionate about running and counts finishing the 2010 NYC Marathon as a personal high. Cooking is a love as well. His specialty: mom's chicken curry recipe. A trained actor and director, Ashok in fact spent his first few years in New York working in theater, absolutely nowhere near Broadway: "off-off-off!"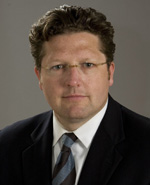 Matthew Summy
Matthew Summy has joined Comcast as regional vp, Government Affairs for the Greater Chicago Region. He'll lead government and community relations efforts and regulatory matters. Summy comes from the Illinois Science & Technology Coalition (ISTC), where as pres and CEO he fostered public-private partnerships promoting research and development. He also held posts with the State of Illinois, the City of New York and worked as an aide in the U.S. Senate. Little known facts about Matt: He could tie a bowtie before he could tie a regular tie. He didn't own a car until he was 35. His favorite thing to cook is New Mexico-style green chili.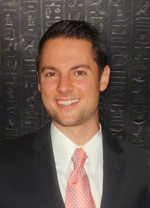 Igal Svet
Miami-based 2C Media, the production company behind Travel Channel's soon-to-launch "Airport 24/7: Miami" and Animal Planet's "Swamp Wars," has tapped Igal Svet as vp, Development. He'll spearhead its unscripted slate and also pitch and sell the company's projects. No stranger to cable, Igal produced truTV's "Full Throttle Saloon," History's "Top Gear" and Lifetime's "Love Handles." He tells CableFAX he loves to travel, particularly on New Year's—past destinations include Berlin, Barcelona and Jost Van Dyke in the British Virgin Islands. Another cool thing about Igal: He won the Howard Stern Scholarship while in college, which gave him the opportunity to spend a summer interning with the "King of All Media." A memorable moment? There were plenty, including getting to chat with Stern himself on air. Also a moment not likely to be forgotten soon: asking Slash to put out his cigarette in the green room. "That did not go over well. I learned a valuable lesson that day: Don't ask rock stars to behave themselves."