After spending eight years at ESPN, most recently as host of College GameDay on ESPNU, sports anchor Erin Andrews has joined FOX Sports. She'll host its new prime time college football pregame show, kicking off Sept. 1, and contribute to NFL and MLB coverage. "To have the chance to not only host the primetime college football pregame show, but cover the NFL, MLB and various other incredible FOX Sports properties is a once in a lifetime opportunity," said Andrews in a release. "I couldn't be more excited to get to work." Prior to her stint at ESPN, Andrews worked for Turner Sports as a studio host and reporter and Sunshine Network as a Tampa Bay Lightning reporter. She started her career at FOX Sports Florida in 2000.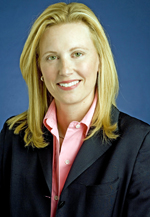 Dena Kaplan
The Hub TV Network will get a new CMO in late July. Dena Kaplan will head up marketing, branding and promotional strategy at the net and develop initiatives to support Discovery's affiliate and consumer marketing teams. She comes from the NFL Network, where as svp, Marketing, she developed NFL RedZone and increased net distribution through co-branded initiatives including "Keep Gym in School," the net's public service campaign to restore physical education in public schools. Dena counts being a mom as her greatest achievement. "Of course, I have to remind myself that great achievements take a lot of work, a lot of patience and a lot of Handi Wipes," she says. Handi Wipes aside, the time she spends with her 8-year-old son involves watching lots of classic movies, like "Star Wars" and "Back to the Future," and The Hub's "Family Game Night." "The team that I root for always seems to lose," she confesses. "His team always wins the trip to Jamaica."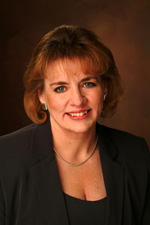 Sheryl Anderson
Starz has upped Sheryl Anderson, a 20-year vet of the network and board member of CTHRA, to evp, Human Resources and Administration. One of her notable accomplishments: She helped establish a leadership development program with the Denver University Daniels College of Business, which helps Starz cultivate future leaders. Anderson will continue to be responsible for the HR and administration for the net's 1,000 employees. Prior to joining the company in 1992, she held positions in tax and compliance at TCI, United Cable and United Artists Communications. Sheryl is incredibly appreciative of the support she receives from her family—a husband of 35 years, two children (21 years apart) and a grandchild. She likes to study Colorado history, collect antiques and can a variety of unique recipes and salsas.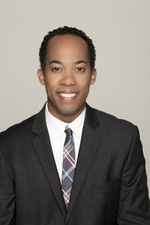 Ivan Heredia
Radio Disney has tapped Ivan Heredia for its vp, marketing role, which entails oversight of national and local marketing. He's moved to Disney from rival Nickelodeon's Kids & Family Group, where he was director, Music and Talent, and oversaw properties including "Kids' Choice Awards" and "Big Time Rush." Though Ivan's professional life keeps him behind the scenes these days, he's no stranger to applause. For 15 years he was a professional pianist in New York, where he shared the stage with Marc Anthony, Jennifer Lopez and big-time salsa artists.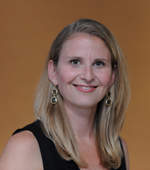 Kristen Hilbert
Discovery Comms has named Kristen Hilbert vp, National Accounts, Domestic Distribution. In her new role she'll manage relationships with top distributors in Discovery's portfolio and develop strategies for East Coast-based national accounts—a task she tackled with success at Current TV as vp, distribution, her most recent post. For instance, at Current she partnered with Time Warner Cable Corporate to create the "Connect a Million Minds" online town hall and Comcast Corporate to customize broadband and VOD promotions. A dual U.S Canadian citizen, Kristen loves to run, golf and play tennis.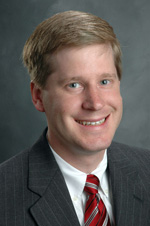 Bryson Koehler
Bryson Koehler is the new chief information officer for The Weather Channel Companies. He'll set the strategic vision, financial planning and tech direction and ops. He's joined the company from private equity firm Exigen Capital, where he was an operating partner and led the firm's investment and ops in the travel and entertainment sectors. He also worked at InterContinental Hotels Group as svp, Global Revenue and Guest technology. Bryson has a serious case of wanderlust. Possibly incurable. "I've been to more than 50 countries and use every chance I can get to explore, take the next bend and see what the local folks see," he tells us. He likes weather (naturally), aviation and working on cars, too. At the moment he's searching for a new car to replace his last project, a 1976 Triumph TR6.