CTAM has hired Todd Esenwein as director, Business Services. He'll lead and direct the CTAM Business Services Council, which focuses on B2B initiatives for the cable industry. Most recently Esenwein served as a national strategic channel manager at AB&T Telecommunications, where he was charged with management and growth of the company's global partners. No stranger to cable, he did a 13-year stint at Comcast working in marketing and sales roles. When not at CTAM, Todd is on his bike—a Trek Madone. You might find him cruising a 50-mile route around the Annapolis, MD, area.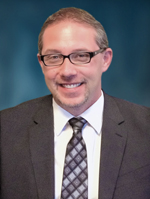 Tom Needham
Tom Needham has been upped to vp, Digital Marketing for Inspiration Networks. In the new post he's heading up all marketing for the nets' digital properties as well as social, SEM, SEO and initiatives for emerging media platforms. In addition to INSP, Halogen TV and La Familia Cosmovision are now under his watch. Some of his accomplishments since joining the company in 2008 include growing the INSP Facebook page by 450% in less than 2 years, 350% growth in web traffic and 730% growth in newsletter subs. Tom, we learned, is a published author of 3 children's books. He also enjoys making his signature "Homemade Cincinnati Style Chili" for his wife and two daughters. The secret ingredient? Chocolate.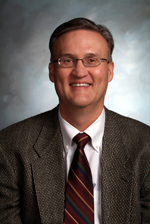 Scott Macdonald
Starz has promoted Scott Macdonald to CFO from evp, finance, accounting and treasurer. Macdonald has more the 25 years of industry experience in finance roles, at companies such as Adelphia Communications, where he was chief accounting officer, AT&T Broadband, in the role of svp and corporate controller, and PRIMESTAR, as vp, controller. During his down time, Scott likes to play golf, hike, explore the great outdoors and travel with the fam.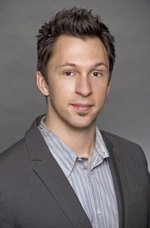 Jason Rzepka
Jason Rzepka is now svp, public affairs at MTV, a step up from the vp level he's occupied since joining the net in 2009. He'll continue to oversee the public affairs department and strategic direction of social campaigns for MTV, mtvU and mtv.com. Programs he's led include "It's Your (Sex) Life," a sexual health campaign targeting young people that won a Peabody and reached more than 200 million people. He also spearheaded the Webby-winning digital abuse program "A Thin Line" and MTV's election campaign "Power of 12," which adds gamification to voting in this year's Presidential election. Rzepka worked at PopTech Institute previously and MTV communications prior to that. Fun fact about Jason: He moonlights as a hip hop, funk and soul DJ under the name DJ Applesauce.
David McEvoy
SeaChange International has hired David McEnvoy as general counsel. No stranger to the GC role, he's served in similar capacities for several public and private software companies including Art Technology Group (ATG), VeriFone Systems, Aprisma Management Technologies and The Learning Company/Broderbund. He's also worked as an attorney at 2 major Boston law firms, Powers & Hall, PC and Hutchins & Wheeler. David has served as a U.S. Peace Corp volunteer in Costa Rica and a Kennedy Fellow in South Africa.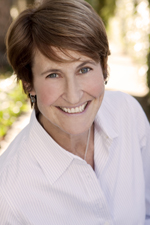 Ann Epstein
Design agency BE, The Creative Source, continues to build its management team. Ann Epstein now joins the company as a west coast partner and exec producer. As svp, creative director, for E! and Style from 2001 to 2009, Epstein led a team of 21 art directors and producers through 7 network redesigns. She also did a stint at Pittard Sullivan, where she implemented brand launches for FX Nets, Kabel 1, CBS, Lifetime and A&E. She held an exec producer role at Nickelodeon as well. In sum: she's a cabler. Some fun facts about Ann: In her college days she caught the travel bug, hitchhiked to Europe and left deciding her next destination to chance—specifically, a dart dropped on an atlas. Also, she has both typical and atypical house pets: a cat, 2 dogs, a snake, a tank of fish, a bobcat, a coyote, hawks and a heron.