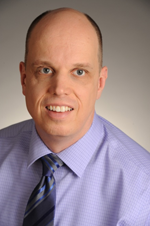 Thomas J. Wlodkowski
Thomas J. Wlodkowski has joined Comcast as Vice President of Accessibility. In this newly created role, he will develop a strategic plan focused on the usability of Comcast's products and services by people with disabilities and pursue opportunities to further enrich the customer experience for the disability community. Wlodkowski joins Comcast from AOL, Inc. where he oversaw the launch of AIM Relay, which allows people who are deaf, hard of hearing or speech disabled to place phone calls to their friends and family through telecommunication relay services. The new VP is also a drummer who has played in rock and jazz groups.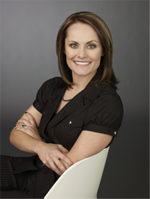 Nicole Priem
Nicole Priem has been named senior vice president, sponsorship solutions for the TEN Sponsor Shop, Turner Entertainment Networks' award-winning, full-service, in-house creative agency, producing sponsorships and promotions for TBS and TNT advertisers. As senior vice president, she will continue to be responsible for the strategy, planning and implementation of Ad Sales promotions and marketing campaigns, events and materials for the TNT and TBS networks on all platforms. Priem is an active member of both Women in Cable Telecommunications (WICT) and Turner's internal business resource group Turner Women Today. Nicole, her husband and daughter own a houseboat where she is learning the ancient art of wake surfing.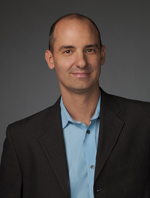 Matt Bunting
Matt Bunting joins Nicole Priem in promotion by being named senior vice president, creative for the TEN Sponsor Shop. Before his leadership in TEN Sponsor Shop's creative team, Bunting was vice president of original digital content for TEN. In that role, he helped mature the networks' first micro-series and developed systems for original content complementing the networks' original programming. Bunting joined TNT in 1996 from Grey Advertising, Inc. in New York. He has a bachelor's degree in English from Rollins College. Matt enjoys golf and being outfoxed by his 4- and 5-year-old kids. His favorite shows are "The Closer," "Girls" and "Chasing Classic Cars."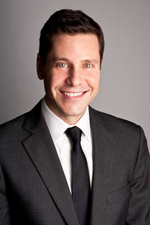 Ross Cohen
Ross Cohen has been named to the newly created position of Senior Vice President of Digital Inventory Strategy, for Viacom Media Networks. In his role, Cohen will oversee strategy and processes for the company's Data Management Platform (DMP) and inventory systems for online and mobile platforms of its Media Networks, including MTV, VH1, CMT, Logo, Nickelodeon, Comedy Central, Spike and TV Land.
He will have ultimate responsibility for inventory strategy and management in support of Viacom Media Networks' Digital Ad Sales, including strategic partnerships; and will oversee the Digital Delivery and Operations teams. Cohen will also manage the strategy and advertising offerings linked to Viacom Media Networks' Data Management Platform, as its brands continue to build their data-based audience targeting capabilities across platforms. Previously, he led marketing services and strategic sourcing for Bertelsmann Music Group. Prior to BMG, he managed national broadcast ad spending at TN Media. Cohen holds a B.A. in English from the University of Georgia.