Nick Animation Studios has appointed David Steinberg to the post of svp, Production. He'll oversee all day-to-day ops and animated series production from pilot to post in Nick's Burbank, Calif., facility. Before landing at Nick, Steinberg was Head of Studio at Starz Animation Toronto, where he was responsible for the success of films "Gnomeo and Juliet" and "9." He also worked as a producer for Walt Disney Feature Animation and oversaw studio ops for Turner Feature Animation and Sullivan Bluth Studios. David, we learned, is a prolific author of children's books—15 published, over 500,000 books sold to date. He collects vintage children's books, too, and owns more baseball caps than you'd think. We're not kidding: He could wear one a day for 6 months without repeating. Also, his favorite thing to cook is microwave popcorn.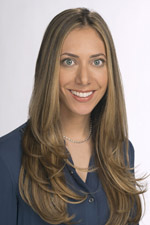 Jamie Drew
Over in business development, Jamie Drew was promoted to svp, Strategy and Business Development for the Nickelodeon Group. She'll craft long-term strategies for businesses in the group, including Nick, Nick at Nite, TeenNick, Nick Jr., Nicktoons and others. Drew was behind the acquisition of "Teenage Mutant Ninja Turtles" and consumer products deal with Rainbow for the "Winx Club." Prior to starting her 9-year stint at Nick, Drew was an investment banking analyst at Bear Stearns & Co, Inc. Jamie loves traveling, photography and her 10-month-old, Austin.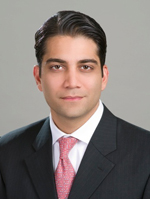 Fazal Merchant
DirecTV hired a new svp and treasurer: Fazal Merchant. Previously, he was managing director at the Royal Bank of Scotland and managing director of the investment banking division at Barclays Capital. Merchant will lead the treasury, drive value creation and oversee capital structure planning, business development, corporate financings and more. Fazal loves the following: spicy food, playing soccer, speed (motorcycles and cars, that is), snowboarding and racquetball.
Stacey Offman
New York-based Jigsaw Productions has tapped Stacey Offman as vp, Development & Production, and Dave Snyder as vp, Development. Offman has worked in TV for more than 15 years, producing docs and non-fiction series for IFC, Comedy Central, FX and others. She was recently Morgan Spurlock's producing partner for 3 films on FX, supervising producer for Borderline TV and Head of Production & Development at Paperny Entertainment in Vancouver, Canada. "I am an avid foodie at heart, and enjoy spending endless hours smoking fish and shucking oysters," she tells CableFAX. Additionally, "my passion for fine art photography has led me on a quest to soak up exhibitions the likes of Diane Arbus, Rineke Dijkstra and Philip Lorca Dicorcia."
Dave Snyder
Snyder comes to Jigsaw from MTV, where he executive produced "World of Jenks." He has also produced, written or directed for HBO, NBC, Bravo, A&E and other nets. Dave tells CableFAX he likes to cut a rug and read high-brow literature. "From Balkan brass to New Orleans bounce, weekend time on a dance floor energizes me for days," he says. "And I enjoy tackling dauntingly lengthy literature (Joyce, Montaigne, Cervantes) to keep my mind in shape."