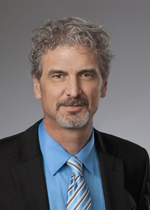 Matt Lake
With Cablevision set to rebrand this month, the MSO has hired Matt Lake as svp, branding and creative. He'll head up development and execution of the MSO's brand and marketing strategy for Optimum products and services, for both residential and commercial customers. He'll report to Kristin Dolan, senior evp of product management and marketing. Previously, Lake was principal at creative agency The Brooklyn Brothers, whose client roster included Cablevision, MSG and News Corp. He also held management roles at Element 79 Partners, DDB Worldwide and Gotham Inc.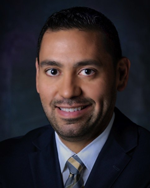 Ramon Escobar
CNN has tapped Ramon Escobar as vp, talent recruitment and development. He came from Telemundo, where he served as evp of network news, overseeing the net's news division, including all international bureaus and development of on-air talent. Before that he was vp at Sucherman Consulting Group, working with clients such as ABC News, Discovery Networks, BBC America and Telemundo. Ramon is fond of stand-up comedy and has performed at the Comic Strip in NYC and the Comedy Store in LA. He tells us he attended the same stand-up workshop at the New School in NYC as Jon Stewart. "We were a semester apart. I think Jon faired a little better than I did." He also used to weigh almost 300 lbs. In the last 3 years, he's lost a whopping 90. How'd he do it? "Exercise and eating right." Specifically, 7 triathlons, 1 marathon and 3 half marathons. Also, he loves his mom's lentils and his partner Ivan's arepas—both Colombian.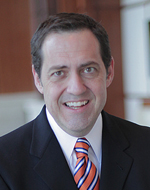 Jeff Arthur
Jeff Arthur has joined the Inspiration Networks as vp, distribution/affiliate sales. He'll develop and manage relationships with cable providers and build distribution and brand awareness for INSP, Halogen TV and La Familia Cosmovision. Previously, Arthur was senior director of distribution for Viacom Media Networks. Jeff is passionate about English soccer, British comedies, pub quizzes and playing the drums. He enjoys Indian food and long walks on the beach with his true love, his wife Laura.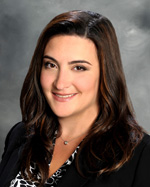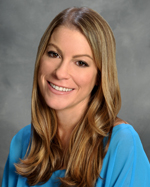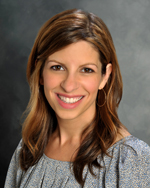 Jaime Saberito Lisa Rogen Georgia Juvelis

The corporate communications team at AMC Networks enjoyed some promotions this week: Georgia Juvelis was upped to svp, corporate communications, and Lisa Rogen and Jaime Saberito were promoted to vp. Juvelis is chief company spokesperson and manages the corporate communications department. She has 15 years' experience working in publicity and communications, for companies such as Gemstar-TV Guide, Discovery and Hearst. She also owned and operated a media relations firm in NY and San Francisco. Georgia loves wine, we learned, and even holds a degree in it. The course was "surprisingly intense," she says, "with a fascinating mix of history, culture and science. I enjoyed it so much that I went on to work with some of the top wine directors in NYC." She also enjoys traveling, especially with her husband (who, by the way, is svp of development at Animal Planet). Shortly after they were married, they took a year off to travel together. "We went to far off, non-kid-friendly places like Micronesia, India and Myanmar. We were fortunate to re-enter working society fairly seamlessly, and have never had one moment of regret for taking what we think of as our mid-30s 'gap year.'"
Jaime Saberito began her career in cable as an AMC publicist, and returned in 2005. In between, she worked in corporate communications at Hallmark Channel and Hallmark Movie Channel. Jaime says she's a total foodie, but the kind that doesn't cook. She likes to try new restaurants in and around NYC. "I've become somewhat of a go-to for restaurant recommendations amongst colleagues and friends," she says. At her first job out of college, then known as American Movie Classics, she traveled the country with Hollywood legends such as Janet Leigh, Tippi Hedren, Shirley Jones and Cliff Robertson.
Lisa Rogen was at Rubenstein Public Relations prior to joining AMC in 2005 and Cablevision's Metro TV before that. She was also a publicist at King World Productions, where she worked on "Jeopardy!," "Wheel of Fortune" and "The Oprah Winfrey Show." On her interview for the latter, she forgot her wallet and had to borrow money to get a ride home. "I returned when I got the job," she says. She also tells us her son is a little basketball star. "My husband thinks it's only because of him. It's not."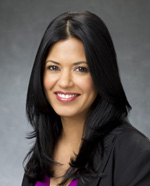 Reena Singh
USA Network named Reena Singh vp, original scripted programming. She comes from Universal Cable Productions, where as vp of development and current programming she shaped shows for the network and worked alongside showrunners on "Fairly Legal" and "In Plain Sight." Before UCP she produced original moved at Disney Channel, including "High School Musical" and "Camp Rock." Reena loves painting with oils, drawing with charcoal, yoga, hiking and cooking paella.