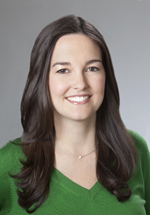 Marie Moore
There's more upward movement in the AMC Nets' communications department this week, this time at IFC. Marie Moore was upped to svp, public relations, from the vp role. She'll continue to oversee development of the net's consumer media relations strategies. Moore can be thanked for top-notch PR campaigns for IFC's most-watched series "Portlandia," along with "Comedy Bang! Bang!" "Bunk" and "Whisker Wars." Before heading to IFC, Moore was vp, corporate communications for AMC Nets, and also worked in strategic communication at PR agency Cohn & Wolf as well as Cablevision. Marie loves animals—and not just the run o' the mill domestics. She has an English Bulldog named Elvis and a Siberian mountain lion named Inigo Montoya. (You kill my father! Prepare to die!) She's also a huge fan of Martha Stewart. "I love to cook and try to make dinner for my family every night—of which my 2-year-old eats practically nothing."
Keith Turner
Keith Turner is Univision's new pres, ad sales, effective Sept. 4. Previously, he was the NFL's svp, media sales and sponsorships, where he scored coveted partnerships with Anheuser-Busch, Marriott, Bose, USAA and XBOX. Before the NFL, Turner worked in sales and marketing positions at NBC for more than 20 years, and prior to that he was an executive at CBS. Turner replaces David Lawenda, who stepped down from the post.
Kathryn Ford, Peter Smith
WOW! Internet, Cable & Phone announced two appointments: Peter Smith has moved from the vp, programming role to svp, programming and ad sales, and Kathryn Ford has joined the company as vp, legal affairs. Prior to joining WOW! in 2007, Smith held the roles of svp, programming and product development for Millennium Digital Media, vp, marketing for Pulitzer Broadcasting Company, and other senior marketing positions. Smith is a member of NCTC Board of Directors Executive Committee and chairs the coop's programming committee. Peter, we learned, has raced sailboats competitively for the past 15 years. He's also a graduate of the FBI Citizens Academy.
An expert in telecom regulation, Kathryn Ford joins WOW! from Davenport Evans Hurwitz & Smith, a firm in Sioux Falls, SD, where she worked as an attorney. No stranger to cable, Ford also held the role of director of legal affairs for Knology. Other past positions include Assistant U.S. Attorney for the District of South Dakota and Associate General Counsel with Qwest Communications. Note to the cable industry: You might want to stay on Kathryn's good side. She holds a 3rd degree black belt in Tae Kwon Do. And in 2000, she was the Senior Women's National Sparring Champion in her age and weight division.
Harleen Kahlon
Harleen Kahlon has been hired as svp, digital for Oxygen Media. She'll report directly to Oxygen Media pres Jason Klarman. Kahlon will direct the net's digital team and develop its strategic vision, which will include creating digital launches for series and boosting revenue growth across platforms such as Oxygen.com and Oxygen Mobile. Kahlon came from Bundle Corp., a joint venture between Citi, MSN and Morningstar, where as evp, business development she was responsible for the company's customer acquisition efforts. She also worked as gm, digital for the Observer Media Group and gm, personal finance for TheStreet.com. Harleen likes to paint, we learned. "The bigger the canvas, the better," she says. She also runs regularly, is growing increasingly obsessed with yoga and can whip up most Indian dishes pretty quickly.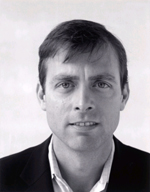 Matt Hanna
G4 Media has named Matt Hanna head of original programming. Most recently he was svp, development for True Entertainment, where he was behind successful shows like Bravo's "The Real Housewives of Atlanta" and Logo's "The A-List." Hanna also did a stint at the alternative department at BermanBraun, and spearheaded NBC's "America's Toughest Jobs" and ABC's "Duel." Matt's hobbies are his 3 daughters. But he does love triathlons, too. "I ran a 3-hour marathon…but I'm not that fast anymore," he admits. For the fashionistas, here's a fun fact: Hanna once walked the runway in Milan for designer Romeo Gigli. "There were professional models and 'interesting everyday guys.' Guess which one I was."