Gregg Fujimoto
Gregg Fujimoto has joined Time Warner Cable as svp, Brand Strategy and Marketing Communications for Residential Services. He'll assist with defining and creating ads and messaging, visual branding, events, media buying and more for the MSO's residential services business. Cross channel placement and multicultural communications fall under his purview as well. Fujimoto spent more than 20 years at McCann-Erickson and the last few with smaller agencies. His client roster list includes Dell, Chrysler, Charter Communications, AT&T and MLB.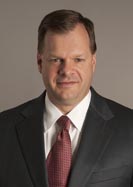 Todd Davis
Discovery Communications has hired Todd Davis as evp, Global Tax. He will oversee the tax department, lead the global tax strategy, planning and compliance and review the tax implications of new business ventures. Davis comes from Ernst & Young, LLP, where he handled the global tax account for General Electric and GE Capital and was part of the company's media and entertainment industry team. He also served as evp, Senior Tax Counsel for NBCU, where he worked for a decade. Todd tells us he's the father of not 1, but 2 sets of twins—ages 14 and 12. He also plays the drums, "occasionally gigging in clubs around NYC," and likes photography, golf and camping.

Reta Peery
When
Paul Butler was named gm
of Magic Johnson's ASPiRE, the svp/General Counsel position at GMC TV needed to be filled. Reta Peery has been tapped for the role. Previously, she held the vp/Chief Compliance Officer post at The Weather Channel, and for 13 years prior to that, she worked in various legal positions for Turner Broadcasting. Peery loves reading, yoga and boxing. She does the later purely for exercise and fun. "I work out several times a week with a former pro boxer who is paid to not actually hit me," she says.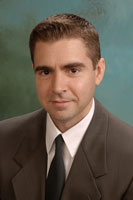 James Brickmeier
James Brickmeier is now svp, Strategic Marketing for Concurrent, which specializes in media data management and multi-screen video delivery. He'll head up the company's long-term video and media data intelligence strategy, including managing relationships with business partners. Brickmeier has served in various roles at Concurrent in sales engineering, program management and product line management since arriving at the company in 2000. Jim tells us he enjoys spending time with his wife and 3 young sons (all under the age of 5). He's also a sports car enthusiast, working on them and modifying them for fun.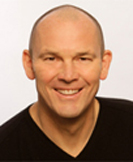 Peter Smith
Cineflix Media has appointed Peter Smith to CEO, Cineflix Studios. He'll be based in London and is charged with building scripted series in the UK, U.S. and Canada. Smith came from NBCU International, where as president he grew revenue from $2.6 billion to more $4 billion in 4 years and created the company's international TV production business, which included the Emmy award-winning "Downton Abbey." What does Peter like to do in his spare time? "I do love to ride motorbikes, especially on track days. Unfortunately, I don't have a great sense of balance so tend to fall off quite a bit."