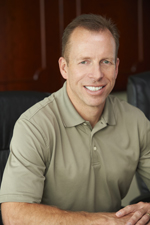 Gregg Graff
Suddenlink has hired Gregg Graff, formerly svp of Field Ops at Insight Communications, as the MSO's svp of Sales. He'll be based out of its St. Louis HQ and oversee all residential sales. At Insight Graff was behind a 16% increase in basic TV customers over the course of 4 years. He also held the svp, Video Services and svp, Ops positions there. Gregg considers himself a snow and water sports enthusiast, and even volunteers his expertise to teach young people how to wakeboard, wakesurf and ride an air chair. Not sure what that is? We didn't know either.
But YouTube always helps
. In the winter, he's snow skiing.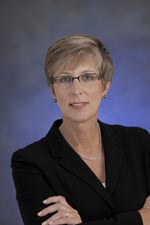 E.J. Conlin

E.J. Conlin has been upped to svp, Marketing and Communications for RLTV. Brand development and strategy, marketing management, communications, social media and advertising outreach fall under her purview. Conlin worked for Nat Geo Channel as vp, Consumer Marketing prior to joining RLTV in 2008. She also spent 11 years at Disney and ESPN Media Networks. E.J. is a big foodie, she tells us. She's into pretty much anything, but above all the big city pros: "I love top restaurants in major cities (NYC, Chicago, LA, DC, etc.) that have renowned chefs." She's also passionate about women's issues, and serves as Chair of the Board of the Women and Girls Fund in Bristol, CT, which funds programs that help women obtain skills for successful lives. She is the past president of the Washington-Baltimore Chapter of WICT and a Betsy Magness alum as well.


Rick Lewchuk

CNN Worldwide has hired Rick Lewchuk as svp, Creative Services. It's a newly created role in which he'll oversee on-air and off-channel marketing creative for all of the company's businesses. His responsibilities include brand messaging, promotions, radio, TV and digital advertising campaigns. Lewchuk spent nearly 20 years in senior executive positions at Canadian multimedia company CTV. In his spare time, Rick likes to garden. "One of the things I'm looking forward with the move to Atlanta is the chance to grow in a different planting zone," he tells us. "I also have a special fondness for native art—there isn't a wall in our house that isn't covered with it." He is also a diehard Saskatchewan Roughrider fan. That's the Canadian Football League. He assures us they're as crazy as any U.S. college football fans. "You would have to be crazy to show up to a football game wearing a football helmet carved out of a watermelon—which we do!"


Patrick Knorr

Synacor officially announced that former Sunflower Broadband COO Patrick Knorr is now general manager of Regional Accounts. He also happened to make our Digital Hot List this year, for being an innovator in content distribution and playing an important role in expanding TV Everywhere services across the industry. Knorr has served as COO at The World Company, held the role of gm at Sunflower Broadband and has been a chairman of the board of the American Cable Association. He's also worked with CableLabs, NCTC and the Kansas Cable Telecommunications Association in various capacities. Knorr tells us he makes a mean beef stroganoff and enjoys playing "Settlers of Catan" with the family on game night.