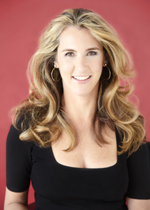 Nancy Dubuc
Nancy Dubuc received a nice promotion at A+E Networks this week. She's been upped to the newly created post of president, Entertainment and Media. Oversight of all content creation, branding and marketing for the nets' properties, including A&E, Lifetime, History, International and Digital divisions and the affiliated brands, now fall under her purview. She'll work with pres and CEO Abbe Raven to enhance digital offerings and expand the networks globally. Dubuc previously occupied the post of president and gm, History and Lifetime. With Nancy at the helm of History, the network saw 5 consecutive years of growth, and she engineered ratings increases and a rebrand for Lifetime.

Ed Hardy, Sarah Trahern
We have a few retirees this week. At Great American Country, president Ed Hardy will retire at the end of 2012. He can be thanked for transforming the network into a country music lifestyle brand, upping its distribution, growing revenue and ensuring it has made important contributions to the community, such as providing a low-cost music education for Nashville youth. He'll be tending to his bucket list from here on out. Hardy will be replaced by Sarah Trahern, who will act as GAC's svp and gm.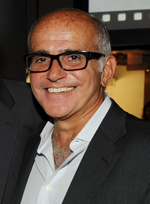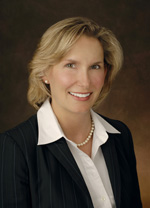 Jerry Scro Christina Spade
Over at Showtime, Jerry Scro will retire after 23 years at the network. He has been the net's CFO for the past 16 years and was employed at CBS Corp in various capacities for a whopping 41 years. His first position at Showtime was vp, Controller, a post he filled in 1989. Come January 1, 2013, Christina Spade will take over the evp and CFO role at SNI, which entails oversight of financial matters like budgeting, planning and accounting. Spade was svp, Affiliate Finance and Business Ops at Showtime previously and served various other roles at the company for the past 15 years. Prior to that she was an audit manager at Pricewaterhouse Coopers.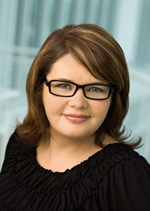 Lara Richardson
Discovery Channel has appointed Lara Richardson svp, Marketing – Creative. She's charged with creating the channel's vision across on-air and print campaigns, social networks, domestic creative content and the net's annual upfront ad presentation. Lara was behind the
promo for Shark Week's 25th anniversary
, which reeled in more than 500,000 views. Prior to Discovery, Richardson was vp, Creative for TLC. But now she's ready for more manly pursuits. Lara's accomplishments beyond the world of TV are impressive. She claims to be able to "break out some major conversational Spanish" and cook lots of recipes that include a stick of butter and Ritz Crackers. "I'm from Mississippi," she explains. Some more random stuff about Lara: Her favorite pair of jeans are from Dubai and she prefers flip-flops to heels.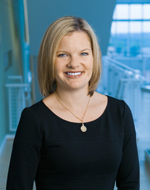 Alden Mitchell Budill
Elsewhere at Discovery Comms, Alden Mitchell Budill was named vp, Domestic Distribution and Strategy for OWN and The Hub. She'll work on developing content distribution strategies for the 2 nets and marketing initiatives for distribution partners. Budill was vp, UK Affiliate Sales and Business Development for Discovery's International division most recently. She has also served in various roles at MTV Networks, Time Warner and Disney. Alden is a mom, an avid skier, a lover of music (don't get her started singing karaoke), a travel enthusiast and an expert at homemade guacamole.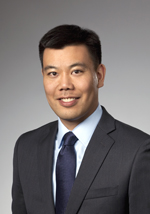 Andrew Ip
Cablevision officially announced Andrew Ip's promotion to vp, Wireless Technology and Operations. In leading the group, he'll attend to the continued development of the MSO's wireless technology, which includes designing and optimizing the Optimum WiFi network. Ip's last role was partner at Meridian Advisory Group, LLC, where he headed up wireless practice and financial ops, so he's not stranger to product development and WiFi planning. He also worked as a consultant on mobile and broadband issues for Mars & Co. and Interactive Broadband Consulting Group, LLC. Andrew made our
Most Influential Minorities
list this year. When we asked what skill has helped him the most in his career he answered "analytical rigor." He received analytical training at a management consultancy right out of business school, and that's stuck with him ever since. "However, I have found that not all problems can be solved quantitatively," he told us. "So I am continually trying to balance the numbers with the qualitative side of the equation."