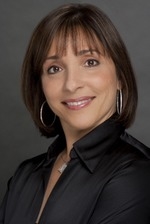 Linda Yaccarino

NBCU has upped Linda Yaccarino to pres, Advertising Sales. She'll now oversee all ad sales and market strategy for broadcast, cable and digital properties and report directly to CEO Steve Burke. In 2011 she migrated to NBCU from leading Turner's ad sales. Her most recent title at NBCU was pres, Cable Entertainment & Digital Advertising Sales.

We named Yaccarino to our CableFAX 100 power list last year and you can bet she'll be on our upcoming Most Powerful Women in Cable list. At the time of the 100 she told us her best bit of advice in 7 words of less is, "Have a great attitude and work hard." To her kids, she implores them to "never, never, never give up." Another fact: Her favorite vacation spot is anywhere in Italy.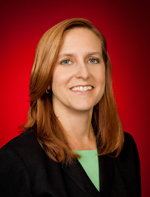 Kathy Kudravi

CNN Sports Editorial Director Kathy Kudravi has been appointed chair of the executive committee for the Association for Women in Sports Media. She joined the network in July of this year, in time for its Olympic Games coverage. Prior to joining CNN she worked for more than 10 years at ESPN, producing and directing content for SportsCenter shows and ESPNEWS. Kudravi is currently learning Mandarin, which she started four years ago while taking her adopted Chinese daughters to a Chinese-language school. She's also a closet farmer, she says. "When I sold my house in Connecticut, I left behind 40 tomato plants, 15 cucumber plants and other vegetables. I love to create my own tomato paste, spaghetti and pizza sauce, so the chance to have a longer growing season here in Atlanta excites me!"

Randy Pope

As Crown Media Family Nets readies for the launch of its new daytime programming block and its first scripted series, it has tapped Randy Pope for the vp, Programming role. He'll lead the strategic creative direction for daytime programming and original scripted shows, including oversight of their concepts, budgets and pilots. Pope was svp, Production and Development at Larry Levinson Productions prior to joining the company. There he was charged with developing more then 40 TV movies, producing 12 movies per year. He also held the same title at Sid and Marty Krofft Pictures.

Sandra Kapell

Sandra Kapell has filled a newly created position at Cablevision: evp, HR and Adminstration. She'll develop and execute business-wide HR strategies for CVC and report directly to pres & CEO Jim Dolan. Kapell comes from Chartis, a property and casualty insurer owned by AIG, where she recruited key executives, established a succession planning process for the board of directors, and more. She also held top roles at MetLife and Westport Resources Investment Services.