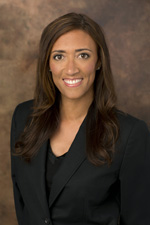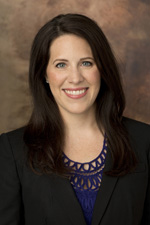 Nikki Reed Jennilee Cummings

Disney Channels Worldwide has promoted two development execs. Jennilee Cummings has been upped to vp, Disney Channel and Disney XD Original Series and Nikki Reed has been appointed vp, Disney Channel Original Movies. Cummings will oversee Disney Channel and Disney XD's live action series in development and work with the creative community to help casting and scoping out new talent. Cummings started at Disney in 2004 and most recently held the post of executive director, Original Movies. Her hobbies are her 2 young boys. She likes to escape with them to Lake Arrowhead on the weekends.
A 15-year veteran of feature films and TV development, Reed has developed series at Disney including "Austin & Ally," "Lab Rats" and the upcoming "Dog With a Blog." Now she's responsible for Disney Channel's original movie scripts, working with creative talent and guiding their development and production. Nikki likes reading, gardening and watching her 9 ½-year-old daughter's soccer games and horseback riding lessons. She's also passionately committed to the National Multiple Sclerosis Society, for which she fundraises.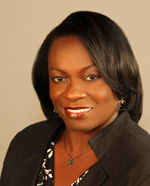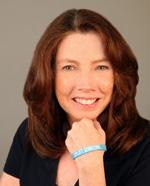 Angela Cannon Wendy McCoy

GMC TV's marketing department saw some promotions as well. Wendy McCoy is now svp, marketing, upped from the vp role, and Angela Cannon was appointed vp, affiliate marketing from senior director. McCoy is charged with consumer and trade marketing initiatives including branding, advertising and events. She was behind the network's largest-ever branding campaign, which increased viewership within targeted households by 60%. She'll also oversee marketing for ASPiRE, Magic Johnson's new network. Previously, she worked as vp, marketing for Versus (now NBC Sports Net), where her work was recognized by several industry accolades, including a 2006 Silver Mark Award.
Cannon is responsible for affiliate marketing, campaigns and key consumer initiatives. She was integral to increasing GMC's subscriber base to more than 50 million. Prior to joining GMC in 2004 she was a research manager for Buena Vista Television. Angela hasn't always worked in cable, we learned. She worked her way through college as a phlebotomist (someone who's trained to draw blood) and an EMT.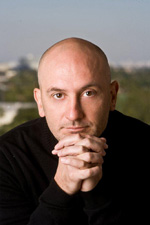 Fernando Gaston

Fernando Gaston has been tapped as brand manager for Viacom International Media Networks' U.S. Hispanic net Tr3r: MTV, Música y Más. Federico Cuervo, currently vp, programming and production for MTV, VH1 and Comedy Central Latin America, will replace Gaston as brand manager, Comedy Central Latin America. Cuervo can be thanked for the first annual "MTV Game Awards" and piloting the big VH1 hit in Mexico, the "Stand Up" series. He'll now head up branding and programming for Comedy Central.
Gaston will oversee the content and creative for Viacom's music and entertainment brands. His accomplishments at the company include delivering a double-digit ratings increase for MTV Latin America within a year and launching Comedy Central in Latin America. Fernando is an avid golfer and fan of the sport (he attends the Masters every year) and enjoys reading. His current book: "Antéchrista," by Belgian writer Amélie Nothomb.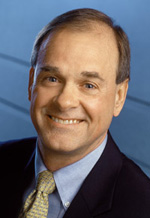 John Ford

We have another golfer this week: John Ford, longtime cable exec and now programming consultant for RLTV. "I love golf. And I hate golf. Golfers will understand," he tells us. Ford will work with RLTV pres & CEO Paul FitzPatrick and svp, Programming Elliot Jacobson to develop the net's programming and scheduling strategy. A big name in cable, Ford has held various top roles at Discovery Communications and Nat Geo. He was pres & gm of Discovery Channel – US and also Discovery Times Channel & Military Channel (pre-I.D.), and was pres of Discovery Health Channel and discoveryhealth.com (which he launched in 1999). At Nat Geo Channel, as evp, Programming, he led a major ratings turnaround. Something less well known is his love of acting. "I've acted in theater and in numerous commercials and training videos, but since the late '90's have only performed at upfronts and network corporate videos. Mercifully." He also plays the guitar and used to be in band ("don't ask me to do it now, though") and spends some time in the kitchen. "Very often to make Texas Chili, never using the same recipe twice."